Breaking down barriers to dental care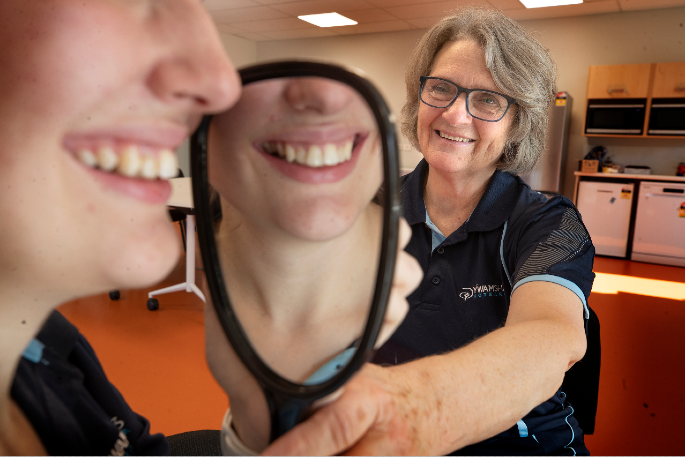 A pilot programme is helping the Tauranga community take better care of their teeth by accessing free dentistry.
The YWAM Trinity Koha Dental Clinic has been set up at the Whaioranga Trust in Welcome Bay for two weeks as part of a five-week pilot.
YWAM Ships Aotearoa managing director Marty Emmett says they wanted to use the resources they have available on the ship to serve the Bay of Plenty while Pacific borders remain closed.
One of the clinics is the purpose built container dental clinic from the YWAM Koha ship based in Tauranga, while the other is a caravan that has been converted into a clinic.
Dozens of people, including dentists and dental assistants, have volunteered their time to ensure community service card holders or low income earners get the care they need.
YWAM dental advisor Sue Cole says cost isn't the only thing preventing a lot of adults from going to the dentist.
"There is often a fear factor for people, and you don't have to be a low income earner to avoid dentistry - it's one of those things that is easy to put aside," says Sue.
She says having the clinics at Whaioranga with staff and YWAM (or Youth with a Mission) volunteers provides people with friendly faces and helps to build relationships.
"It's not your typical dental operation with a dentist, an assistant and a receptionist."
They expect to help at least 150 people in the two weeks they are in Welcome Bay, and so far everyone has been incredibly grateful says Sue.
Whaioranga Trust kaiwhakahaere/operations manager Marama Lovett says there's a huge need in the community and since they started on Monday, the clinics have been flat out. Most of the appointments for the two weeks booked out within the first few days.
She says having so many volunteers not expecting anything in return is amazing, and the dental care and oral health information provided will make a big difference to patients.
"People won't have to put up with the pain in their mouth, the stress that it takes or the cost for their families. It'll be huge," says Marama.
She hopes this pilot will lead to further collaboration with YWAM in the future.
The dental clinic will spend one more week at Whaioranga, then a week in Te Puke providing care to kiwifruit workers, and two weeks in Kawerau.
Marty says they will then review the success of the programme and look at future options.
More on SunLive...