Greer to play homecoming show in Palmerston North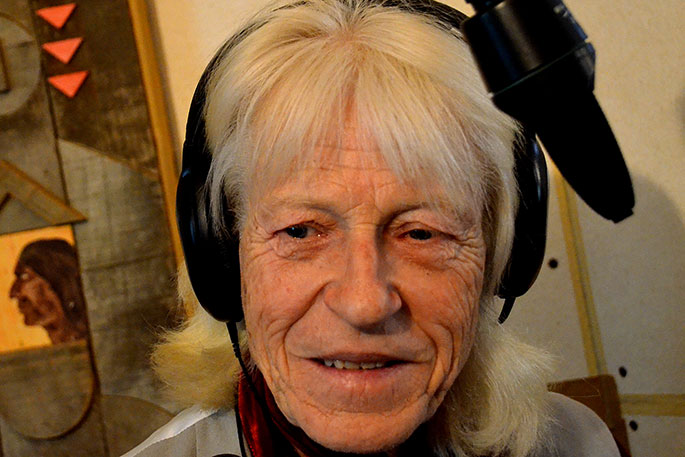 The last time a Maurice Greer performed in his home town was 51 years ago.
The Palmerston North-born musician played with Human Instinct in September 1971, and headlined a show that featured the Kal-Q-Lated Risk at the old Astoria Ballroom on George St.
Now, at 75, he is ticking off a bucket list goal and performing in the city for what could be the last time.
He will take the stage at the Hokowhitu Bowling Club on Saturday, with a show of pop, blues and psychedelic rock.
Greer says returning to Palmerston North is "mind-boggling" and a dream come true.
It will likely be his last gig in Palmerston North, because he has moved to Bay of Plenty and is going to focus on jazz.
Greer will play drums and sing at the show, with Gay Black and Wayne Black on bass guitar and vocals, and Mike Kirk on guitar.
Trevor Harrison will MC and Corben Simpson, from the band Orbit, will open the show.
Greer has played with the Rolling Stones and Cat Stevens, and at Hugh Hefner's Playboy Mansion.
He says his career started at a Manawatu Savage Talent Quest at the Palmerston North Opera House. He played a drum solo and won his category.
Greer then joined The Flares at 14, where he met Trevor Harrison, who played bass, and Peter Knowles, guitar.
The Flares were popular in the lower North Island and this inspired Greer's ambition to become a full-time musician.
He wanted a place to play regularly, so set up Palmerston North's first club, the Flamingo Coffee Lounge on King St, with his older brothers, Barry and Frank.
The Flares were a seven or eight-piece band and too big for the stage, so Harrison, Knowles and Greer formed the Big Three, and became resident at The Flamingo.
Greer wanted to go full-time, but the others were happy just to play music. So, he started the city's first full professional rock group, The Saints, with Doug Rowe on bass, Dave Hurley on guitar and Winston Cartmell on vocals.
The Saints began to gain recognition by playing gigs around the lower North Island, before moving to Auckland.
Within months Greer joined the chart-topping Four Fours and the rest is history.
They went to the United Kingdom, changed their name to Human Instinct, and toured Australia, Singapore and Asia.
Tickets are available online, or via steve@benthorseshoe.co.nz.
More on SunLive...