Marathon effort hits halfway mark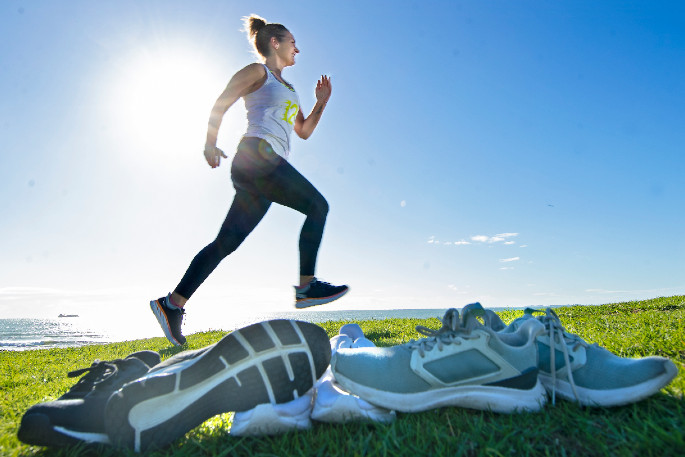 Deb Gee knew she'd get to see more of the country when she set out to do 12 marathons in 12 months, but she's also run into some fun and plenty of unexpected experiences.
The Mount local's goal is all about raising awareness and funds to the tune of $150,000 for the Graeme Dingle Foundation – a charity that runs programmes aimed at helping young people build life skills and self-belief.
Sun Media caught up with Deb as she prepared to start her year-long journey at the Rotorua Marathon last September, and as she approaches the halfway mark, her mission so far has been nothing short of memorable.
During the Wairarapa Marathon, Deb was running through rural Masterton - a big change to her usual training runs around Mount Maunganui and Rotorua's Redwoods.
"At one point there were cows on my right, a tractor driving towards me and a tanker truck coming up behind," she says. "It was hilarious."
Each of the five marathons she has run so far have presented different challenges, some on the road and others on the trail, and her favourite up to now is the Tarawera Ultra.
You can sense the atmosphere at the start of the 50km event, which started at Te Puia. As the race began a kapa haka was performed, and she ran with a geyser erupting in the background amongst a throng of athletes bursting with anticipation.
The marathons have also been good social occasions, with friends and family either crewing or running the races alongside Deb.
"It's been cool way for me to travel with my family," she says. "My two girls and I go on a few little adventures around the place."
With over 210 marathon kilometres and around 40kms of training runs a week, Deb has nearly worn through three pairs of shoes, and has three more to choose from.
She doesn't aim to place in the marathons, she's simply concentrating on "getting it done".
"That's the point," she says, "to reinforce the Graeme Dingle Foundation's ethos of building resilience and empowering Kiwi youth to overcome life's obstacles.
"With the kids they don't have to have win, they just literally have to get out there and get it done, one foot in front of the other."
The foundation offers a range of programmes for children aged 5-to-18 that teach values and provides mentoring.
Deb has been a mentor and is now on the foundation's board for the Bay of Plenty region.
Next stop on her marathon schedule is Nelson, for the Kaiteriteri to Mapua run this weekend.
"I'm probably the most excited about that, because I've never been there before," she says.
For more information, head to: www.dinglefoundation.org.nz and search Tekau Ma Rua.
More on SunLive...