Fair policing research team and panel appointed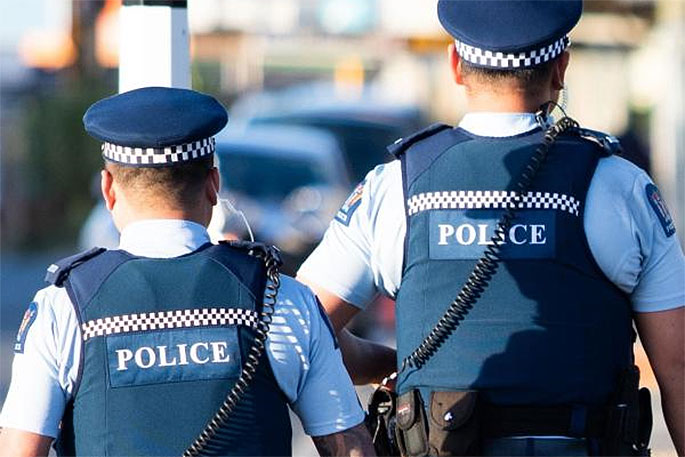 The independent panel and research team for the research programme into fair policing have been appointed.
Understanding Policing Delivery is a research programme focused to identify whether, where, and to what extent, bias exists at a system level in Police's operating environment.
In March, Police announced it would be partnering with Te Puna Haumaru New Zealand Institute for Security and Crime Science at the University of Waikato, and criminal justice advocate Tā Kim Workman for the programme.
Police Commissioner Andrew Coster says the programme will initially look at three key areas.

• Who Police stop and speak to and how they engage with them.
• Decision making around when and why use of force is justified.
• Decision making around when charges against a person are deemed necessary.
Additional areas of focus will emerge as the programme of work progresses, says Coster.
"We understand that policing by consent carries significant responsibilities," he says.
"It is vital our communities and whānau have trust and confidence in the way we deliver our services.
"This programme is about understanding the reality of how we are currently serving our communities, gaining insights that will ensure we deliver on our commitment to our organisational values, and that our actions are fair and reasonable for all New Zealanders," says Coster.
The panel was chosen collaboratively with panel chair, Tā Kim Workman and members bring a wealth of knowledge from their chosen fields, diversity of thought, specialist expertise such as tikanga Māori view, and a wide range of experience, including understanding the voice of community, says Coster.
Workman says, "The panel members bring to the table the diversity that is Aotearoa, together with the ability to discuss systemic bias in a constructive and open way.
"We intend to provide independent and robust advice to the research team and the Commissioner, in a way which ensures the best outcomes for both the Police and the community."
There are 13 panel member including, co-chair of Rainbow Pride in Auckland Matt Bagshaw, Dr Katie Bruce from the Office of the Children's Commissioner and Grant O'Fee a former New Zealand Police Superintendent and Commissioner of the Tongan Police.
The research will be conducted by an independent team of seven members led by Professor Devon Polaschek the director of Te Puna Haumaru.
Professor Polaschek says "We welcome the appointment of the panel and the diverse range of expertise and experience they bring to this complex issue.
We look forward to working with them to tackle this challenging and multi-faceted programme of work. As a research team we will work independently to provide insights that support both the panel and Police with their decision making."
Coster says, "I expect over the next two months the panel's advice regarding the research scope, approaches, and focus will be provided to the research team and a consensus will be reached on next steps."
The panel will have its first meeting in June, with terms of reference finalised in July.
More on SunLive...