Coroner highlights driving issues in recent report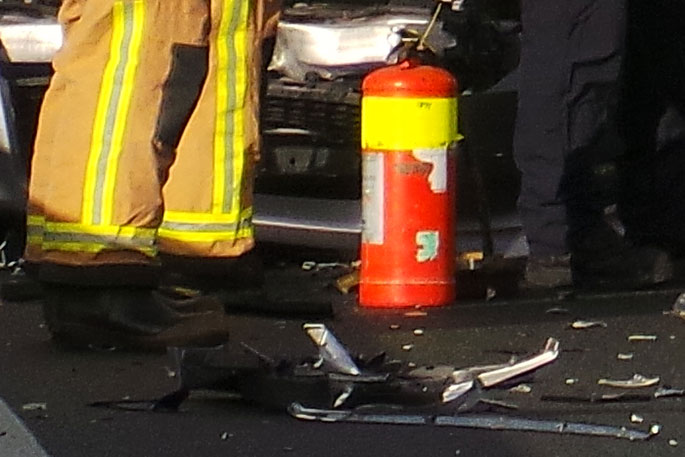 Coroners has highlighted the importance of rumble strips and rest following the death of two people on Waikato and Bay of Plenty.
Naomi Francis Healey, 64, died in Waikato Hospital on March 27, 2020, from injuries suffered in a crash.
In a recently released report, Coroner Michael Robb saysHealey was driving on State Highway 1, East Taupō Arterial, Taupō about 3pm on March 19, 2020.
She crossed the centreline into the opposite lane and into the path of an oncoming truck.
The two vehicles collided and Healey suffered serious injuries, later dying at Waikato Hospital.
An investigation into the collision concluded it was possible Healey was fatigued to the point of falling asleep, or having a microsleep.
Robb says the dangers of driving while fatigued are evidenced by Healey's death.
"It is recommended that drivers watch for signs of fatigue – even if they have only recently taken over driving duties.
"When fatigued, stopping for a rest or a mini break or sleep is necessary, regardless of how long driving has been undertaken."
Robb says this could be necessary when driving with other passengers who are sleeping or driving during the middle of the afternoon.
Also, when travelling on roads where there are few intersections or other essential interactions for the driver, resulting in a risk of being "under-stimulated".
Warning signs for fatigued driving are having trouble focusing, keeping your eyes open or holding your head up, daydreaming, loss of memory, drifting from your lane, tailgating and missing signs or exits.
Robb says the East Taupo Arterial was completed in 2010 and between 2010 and 2017, three people had died and six people had been seriously injured.
Waka Kotahi, the New Zealand Transport Agency, announced on March 4, 2020, a series of safety improvements to the East Taupo Arterial as part of its Safe Network Programme.
One of the improvements is the installation of a flexible median barrier to prevent head-on collisions.
Robb says in light of Waka Kotahi's planned safety improvements, he doesn't consider it necessary to make any additional comments.
The second person to die on Waikato/Bay of Plenty roads was Sharon Tewhaiora Thompson, 57, who died at Thornton Road, Matata, Whakatane, on August 1, 2019.
In a recently released report, Coroner Matthew Bates says Thompson was driving east on Thornton Road, near Matata when she failed to navigate a right-hand bend.
The vehicle she was driving moved left onto the grass verge and as Thompson steered right to correct this, she crossed the centreline and collided with an oncoming vehicle.
As a result of the crash, she suffered fatal injuries and passed away at the scene.
The police Serious Crash Unit considered inattention or distraction may have been factors in the collision.
There were no audible tactile profiles (known as rumble strips), through the centreline or fog lines of this section of Thornton Road.
Rumble strips serve to alert a distracted or fatigued driver that they are deviating from their lane of travel and may have alerted Thompson to the fact her vehicle had crossed the fog line.
Bates says given the circumstances of Thompson's death, he recommends Waka Kotahi consider installation of rumble strips on the centreline and fog lines on this section of Thornton Road.
More on SunLive...