Home comforts for Blackcaps cricket star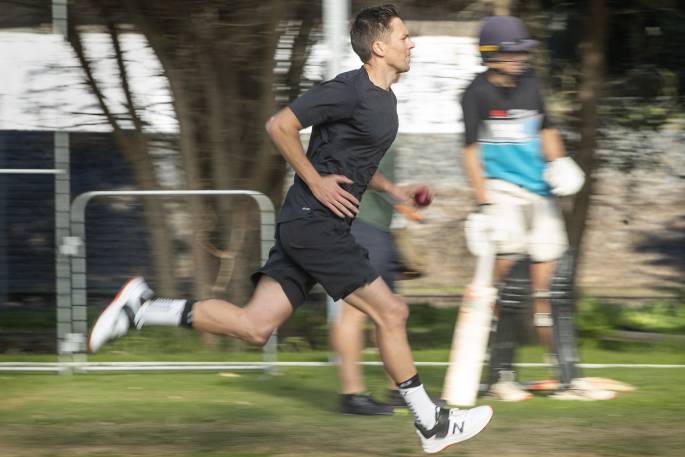 Home comforts have been tough to come by for Blackcaps star Trent Boult recently.
The Mount Maunganui homegrown hero was one of several New Zealand cricket stars caught up in the Covid-19 crisis in India, whilst playing in the Indian Premier League.
While others, such as Tauranga's Kane Williamson, headed straight to the United Kingdom via the Maldives for upcoming tests against England and the ICC World Test Championship Final against India, Boult decided to head back to the Mount to recharge.
Judging by the smile on his face, and the presence of his beloved pure-white golden retriever Louie at a training session in the Mount this week that decision looks justified.
"Things obviously escalated pretty quickly over there and obviously I made that decision to come home and get a bit of time with my family," Boult told the media ahead of his session in the nets at the Bay Oval.
"Things happened very quickly over there in terms of the IPL. I had a couple of options on the table of being able to come home pretty much the next day, or, sit and wait until we got a flight through to the UK.
"So I decided to come back, see my kids, and I am sure I will be over there in no time."
The rest of the Blackcaps are already in the UK and will take on their English hosts in two tests from June 2-7 and June 10-15, with coach Gary Stead confirming this week that Boult is not being considered for either test.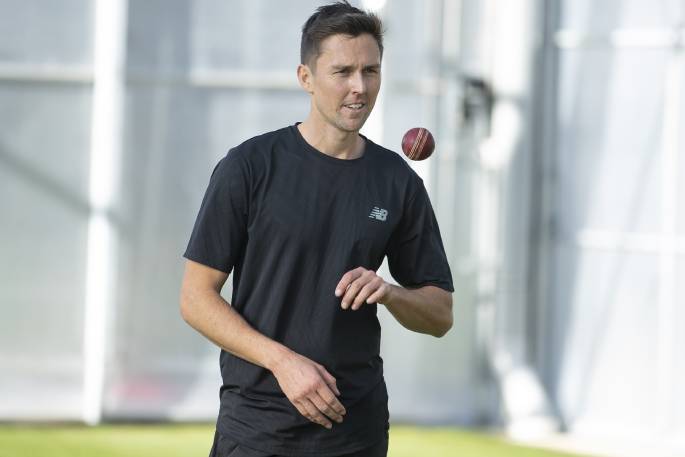 Other than bowling into a flipped up mattress during his quarantine period at the MIQ facility in Ellerslie, the Bay Oval has kept Boult sharp ahead of the World Test Championship finale.
The help of local cricketers Ben Pomare, Bay of Plenty men's captain, and Utsav Kumar, Boult's own regional team Cadets' current opening batsman, has also made sure Boult maintains his edge.
"I'm very lucky to have a facility like this just around the corner from my house," he says.
"Having the chance to bowl against a couple of young up and coming Bay players as well is always a good challenge.
"It is obviously great to be from around here and, I suppose, have a few options for bowling too. They are good young kids and it has been a good challenge."
Boult flies out to England on Thursday before facing India in the World Test Series final at the Ageas Bowl in Southampton starting June 18. Clearly he is looking forward to getting back in action.
"Once I step out and smell that English fresh air and see the bowl, I will definitely be excited."
More on SunLive...