Independent reviews after Harington St debacle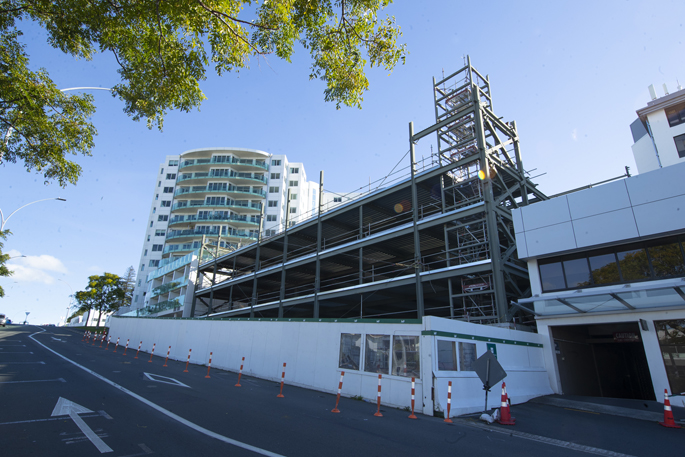 Council commissioners have voted to implement regular independent reviews of Council procurement processes in light of the failed Harington St transport hub project.
A letter from the Auditor-General's office, published last week, has now been received by the commissioners at a council meeting.
That letter slates the council's procurement plan for the Harington St project suggesting "there was no business case or any overall procurement plan for the project".
In receiving the letter, in tandem with a further report from McHale Group which was ordered by Tauranga City Council, commissioners agreed on a regular review of Council procurement processes, as detailed in the McHale report.
"In light of this significant report we need to be assured on at least an annual basis, in addition to our internal processes, that there is an independent assessment that we are indeed delivering to expectation," says commissioner Stephen Selwood.
Despite the damning nature of the Auditor-General letter, commissioner Selwood, who put forward the motion, does acknowledge that "substantive change" has been made to the Council's procurement plan and process as a result.
He also states he was pleased to see that no probity issues were raised regarding the behaviour or ethics of the Council during the procurement process.
Council spent $19 million of an initial $29 million budget on the Harington St transport hub project, but it has sat abandoned since September 2019 due to problems with seismic resistance.
Council eventually sold the site to Waibop (Harrington) Limited - a subsidiary of the original lead project contractor, Watts and Hughes Construction Group Holdings Limited, for $1 in March.
Commissioners are hopeful that the changes already made, along with the scope for regular independent reviews, will ensure a situation like this does not happen again.
With high-profile projects such as the $45 million futureproofing of Cameron Road currently on the horizon, Selwood comments on the necessity of a rigorous procurement plan being in place going forward.
"We want to make sure the right governance and procurement is put in place for that project because that will be a particularly high-profile project both in the amount of money that will be spent and the impact on the community."
Commission chair Anne Tolley also suggests that a portion of the blame regarding Harington St lies at the door of the previous councillors.
In the letter from the Auditor-General it is noted that elected council members had not settled on the final design and intended outcome for the project before procurement started, something Tolley takes issue with.
"You were very kind and you didn't actually highlight the fact that the councillors themselves made decisions during the actual construction, changed their mind on a number of occasions, which would have made any procurement case and business case very difficult," she says in response to Nick Swallow, Tauranga City Council manager: Legal & Commercial, when introducing the context of both reports.
Council will offer another report in September detailing a "health check" and progress on project delivery and procurement procedures.
This, says Swallow, is "to be satisfied the Council is making those changes to prevent a repeat of an issue like this in the future."
More on SunLive...