Suspect hospitalised after armed police event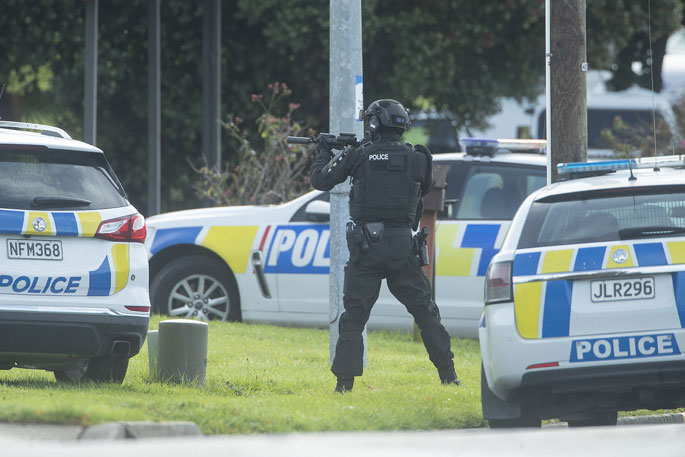 A suspect has been taken to hospital following an armed police incident in Cambridge Heights this morning.
Armed police executed an arrest warrant on Cambridge Road and had the road closed while the operation was taking place.
A caller to the 0800 SUNLIVE news hotline says he heard several large bangs at the scene but that police are now beginning to disperse.
"I was on the toilet when I heard what sounded like gunfire," he says.
A SunLive photographer at the scene says explosions were heard around 9.30am, from what he believes to be flash bangs.
Police clarify that no firearms were used in the incident and that the loud bangs heard were distraction devices.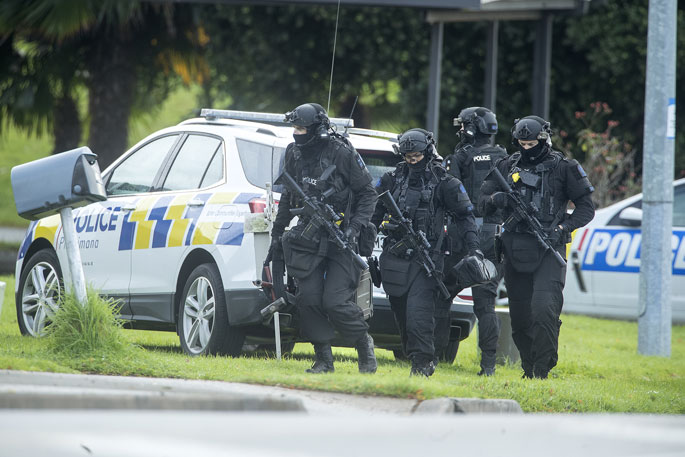 Up to 11 police vehicles were spotted and an ambulance also attended the scene.
The eyewitness says an ambulance has left the scene and he witnessed one person being loaded in.
The suspect wanted for arrest is the person who has been taken to hospital.
"Police have entered the property and upon arrival located the person being sought requiring medical attention and they have been taken to hospital.
"Police were confronted with this when they arrived at the property it was not as the result of any police action."
"Upon entering the property police found the suspect was in need of medical attention," says a police spokesperson.
"They have now been transported to hospital."
No officers were injured in the incident and police confirm the situation is now resolved with roads reopen.
Police were executing an arrest warrant in the area.
An eyewitness says he was turned around by police near the scene earlier today.
"I was up by my letterbox when they shouted at me to go back down the road so it must be dangerous."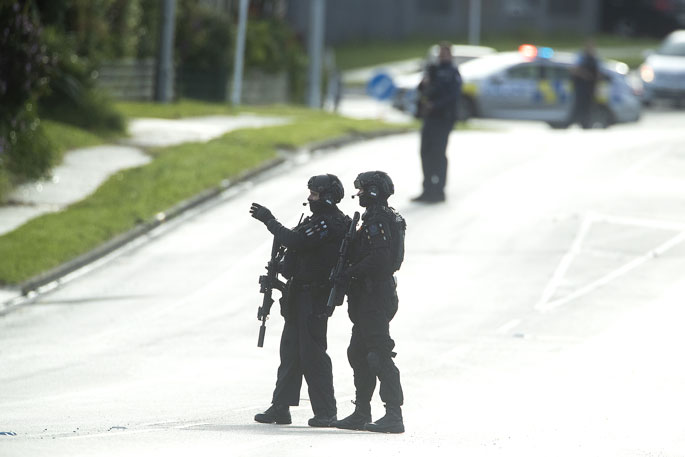 Eyewitnesses at the scene reported loud bangs being heard.
He says he saw up to 11 police vehicles on the scene and that most officers are armed and had surrounded the house.
AOS attended as a precaution says a police spokesperson.
More on SunLive...