Concern over scarce accommodation for Fieldays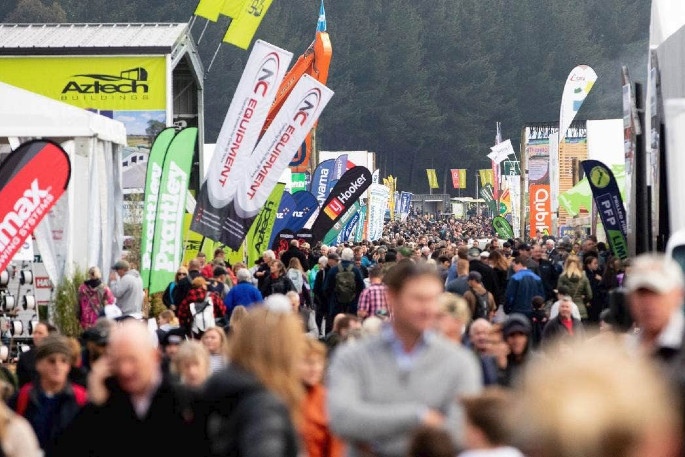 Farmers scouring the Waikato for accommodation ahead of what could be the biggest event in Fieldays history are contending with half the region's beds already taken up with managed isolation or emergency housing cases.
Wayne Langford, from Golden Bay, travels to Hamilton every few years eager for a bargain and overdue catchups with farming folk at the country's largest agriculture event.
However, with home on the other side of New Zealand, finding a place to sleep is crucial to making the trip happen.
With three weeks until Fieldays' gates open, Langford's found there's little room at most of the inns.
"It's pretty tight out there," Wayne admits.
"Most of the hotels, motels and Airbnbs are almost full."
Wayne was confident he would find something, even if it means staying out of the city, or with friends and family.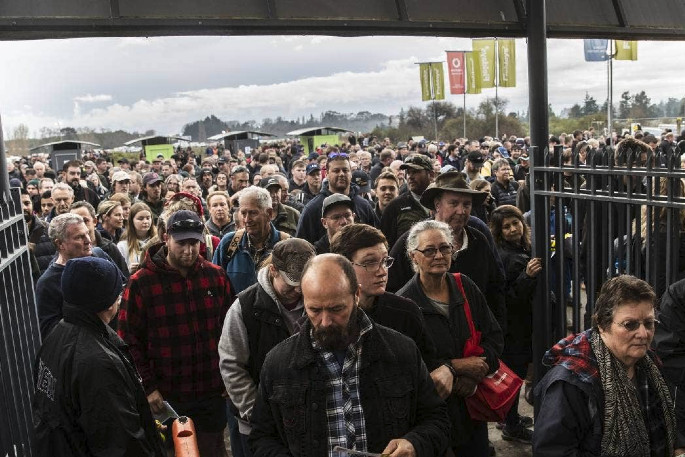 People burst through the gates of Fieldays 2019. Photo: Christel Yardley/Stuff.
It's no surprise that rooms are often scarce and can cost up to three times the usual rate ahead of Fieldays, but with 50 per cent of beds in Hamilton already used for managed isolation facilities and emergency housing clients, many are concerned they won't find a place to sleep.
In late May, Hamilton's i-SITE website showed three accommodation providers in the city had space on June 15 – the night before Fieldays begins.
The four-day event at Mystery Creek attracts more than 130,000 visitors and hosts over 900 exhibitions. This year's event will run from June 16-19, but set-up starts eight-weeks earlier and involves more than 13,000 contractors.
The fully serviced "campervan village" for exhibitors is already booked with 120 campervans and calls are still coming in from people searching for a place to stay.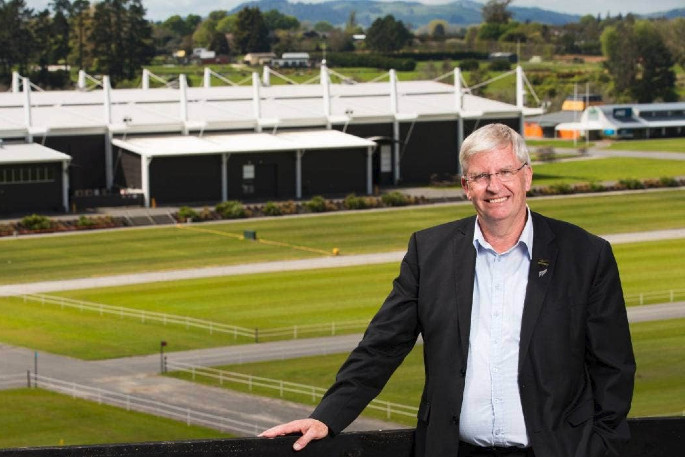 Fieldays Society chief executive Peter Nation said the accommodation shortage is a major issue for the Waikato. Photo: Supplied.
Fieldays chief executive Peter Nation says the accommodation shortage is a "major issue", something event organisers have been grappling with for 12 months.
But he doesn't believe the shortage will deter people from attending the event.
There are alternative options out there, he says, like camping grounds, Airbnb or staying with friends and family.
"The sad thing for the Waikato is we won't get them overnight, so the visitor numbers won't reflect through to bars, restaurants and other services," says Peter.
Although the 2020 event was held virtually due to the coronavirus pandemic, the 2019 event generated $183 million in sales revenue and created 900 jobs for the region, according to the Fieldays Economic Report.
Each person through the gate contributed around $4200 to the economy, with every entry resulting in $312 in direct spending in Waikato's hospitality sectors, including restaurants, bars, accommodation and retail trade.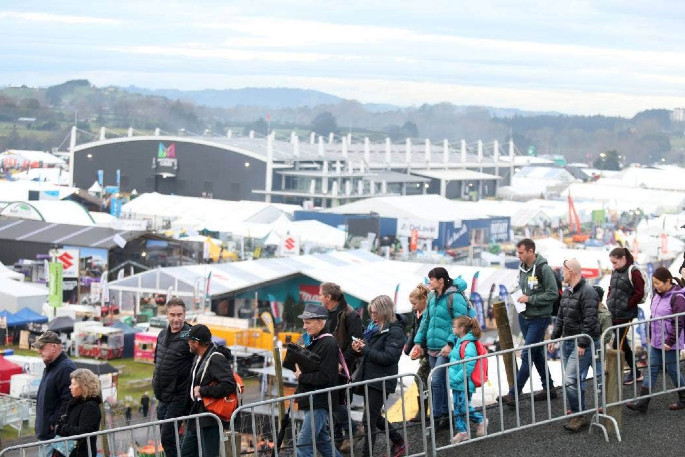 Visitors make the early morning start to Fieldays 2019. Photo: Kelly Hodel/Stuff.
Waikato Motel Association president and Ulster Lodge Motel owner Narinder Sagoo believes the lack of beds in the city will be a loss for Hamilton, but a win for rural towns.
"People love coming to Fieldays, but unfortunately a number will miss out, or they will have to think outside the square," says Narinder.
"They've always managed to get through, but this year they may not be able to stay as long."
However, those in rural towns might not be able to accommodate visitors either.
Matamata-Piako District mayor Ash Tanner says the spillover from the city into outlying areas is great, but "we do lack our own accommodation.
"Let's hope the outlying towns are busier from it.
"I'm very excited about this year's event going ahead, the benefits to the district and the Waikato are huge."
Waikato Federated Farmers vice-president Ben Moore agrees.
People don't need to stay in Hamilton, he says, there's a lot of accommodation in the smaller towns and hopefully the region can accommodate everyone.
"Small towns, like Matamata, Cambridge, Tīrau, Okoroire will benefit from this," says Ben.
The dire shortage prompted Hamilton City mayor Paula Southgate and Hamilton and Waikato Tourism chief executive Jason Dawson to send a letter to Covid-19 Response Minister Chris Hipkins asking the Government to consider the economic and social wellbeing of the city.
"The National Fieldays at Mystery Creek is just one example of a major business and trade event that is being adversely affected by a lack of hotel rooms," the letter reads.
"Having business, meetings and sports event visitors having to stay in South Auckland, Tauranga or Rotorua is a terrible blow for our city."
More on SunLive...