Dan Sharp's vocals sets crowd alight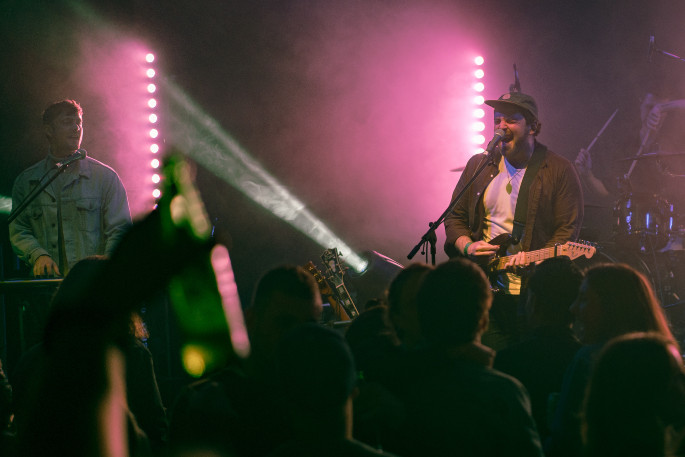 It's a good thing that when I went to Totara Street on Friday night to see singer-songwriter Dan Sharp, our group included doctors because Dan's music goes straight to the heart, and when you are listening to some songs, you can't help holding your breath.
Dan's music comes from the heart too - Dan's powerful voice, lyrics and stirring songs totally captivated the crowd.
All his songs connect us to raw human emotions that most can relate to, with themes of love, memories, happiness and heartbreak.
It was a happy night to remember, and to celebrate. The Mount Maunganui event marked the finale of Dan's 'Water Went Away' tour where he travelled around intimate venues in Aotearoa, playing songs from his new EP - 'Water Went Away'.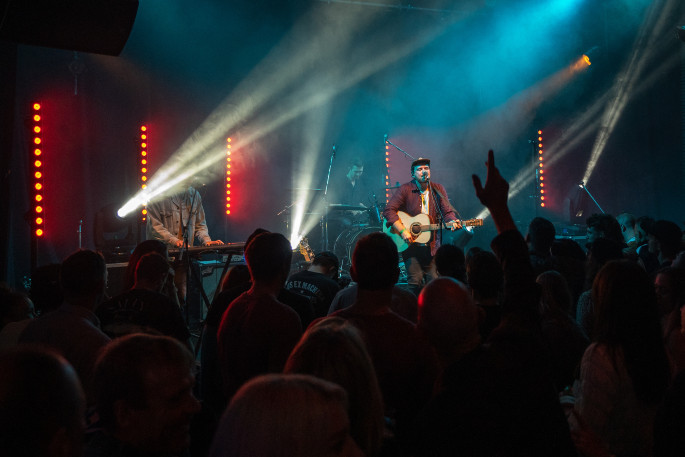 Dan Sharp at Totara Street. Photo: Nick Newman/Newman Creative.

Three other talented Bay of Plenty musicians entertained the crowd before Dan's set. They are all part of a collaborative group of locals called Bay Originals including Adam McLean, Leighton Fairlie and Wildlanes.
These three had the audience already buzzing and dancing by the time Dan came on the stage. He opened with a raw cover of Bruce Springsteen's 'I'm on Fire' showing the amazing range and power of his vocals.
And we were on fire. Hearing Dan live, you can immediately see why he has been compared to the likes of Lewis Capaldi and Dermot Kennedy, for those types of songs that simply 'get you'. Dan's songs are raw and authentic magic, just him, his guitar and the crowd.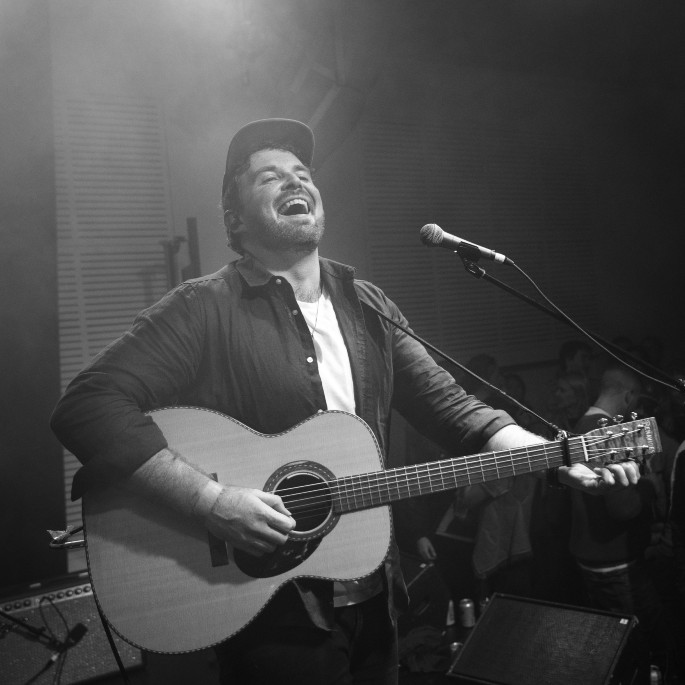 Dan Sharp at Totara Street. Photo: Nick Newman/Newman Creative.
What songs they are - from softer songs like 'Little Fires', to country inspired 'Louisiana', to powerful anthems that had the crowd singing along, with hands in the air.
His most recent single from the Water Went Away EP – 'The Way That You Used To' is already a crowd favourite, along with the popular 'Kindle and Coal' that launched him into the thick of the music scene and scored him a manager and label, Tenfold. He has since performed at Rhythm and Vines, opened for Kiwi legend Dave Dobbyn, and secured NZonAir funding to further craft his sounds.
He treated us to a preview of his next single release, 'Defeated By The Doubt' and ended the night with - By Your Hand - also from the EP and arguably his best yet - another real anthem that you find you can't stop singing. He delivered it with such stunning artistry it was a song the crowd immediately loved.
The evening ended at midnight leaving us feeling that we are surely witnessing the start of an ascent. He already has more releases in the pipeline and is organising a writing retreat to go away for a few weeks and work solely on writing for the next project. He told SunLive he is also looking at options for playing internationally in Australia and the UK, and then "aiming for a great New Zealand summer of gigs, releases and having fun with it all."
Making our way home we agreed that with such talent and dedication to his craft - Dan is surely set for even bigger brighter skies ahead.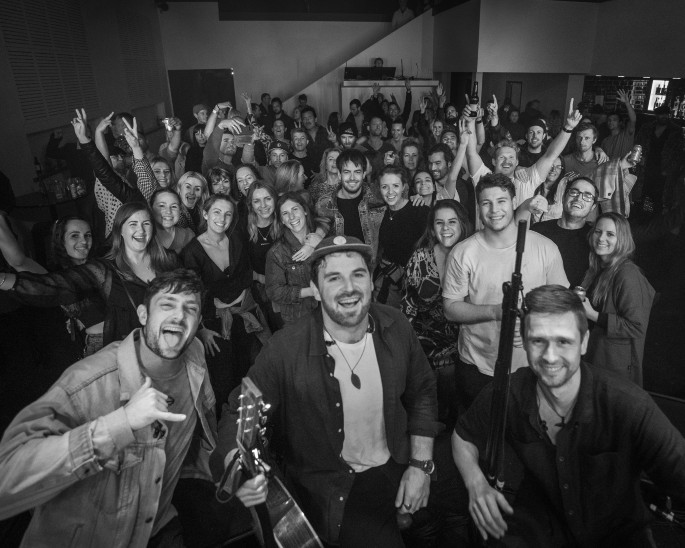 Dan Sharp and the crowd at Totara Street. Photo: Nick Newman/Newman Creative.
More on SunLive...