Covid update here and around the globe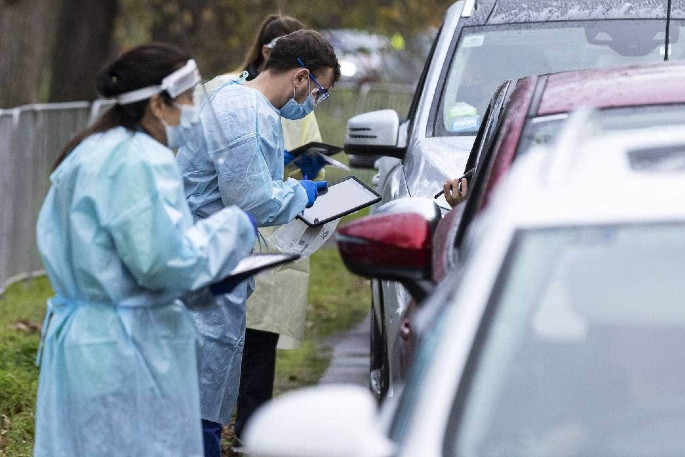 Anyone flying to New Zealand from Australia will have to get a pre-departure Covid test if they were in Victoria on or after May 20.
Covid-19 Response Minister Chris Hipkins announced the move on Friday, saying it was "prudent" given the continuing rise in case numbers in the state. The requirement will come into force at 11.59pm on Monday, and does not include children aged under two.
The Government is introducing the Covid-19 pre-departure testing for anyone who was in Victoria in the days leading up to Melbourne's lockdown.
Anyone who has been in Victoria since 8pm on May 25, cannot fly to New Zealand at all due to the travel pause in place, Hipkins said.
In Auckland on Friday, Covid testing centres were swamped, partly in reaction to the situation in Melbourne. Another reason for the increase in demand was thought to be a seasonal rise in cold and flu symptoms. About 60 cars were waiting in a queue at a testing centre in Balmoral and people were having to wait up to 45 minutes to get tested.
On Friday, the Ministry of Health was still trying to contact about 500 of the 5000 people asked to get a test and self-isolate, after arriving from Melbourne since Covid started spreading in that city. The people still to be contacted could not be reached by email and were being followed up with phone calls and texts, the Ministry of Health says.
Director-General of Health Dr Ashley Bloomfield says some public health measures related to the Covid pandemic might remain in place for three to five years. He thought that, even with wide vaccination, as New Zealand opened its borders there would need to be a level of baseline measures covering such things as gatherings, scanning, contact tracing, isolation and testing.
Queenstown Chamber of Commerce chief executive Ruth Stokes says the loss of a Super Rugby Trans-Tasman game, that was to have been played in Queenstown on Sunday, due to the Victorian Covid outbreak, was "gutting". While public health was the main priority, she was also concerned the latest interruption to the trans-Tasman bubble could make Australians cautious about booking too far in advance.
Airline Qantas is considering offering travel perks for Covid-vaccinated flyers in an effort to boost vaccination rates in Australia. The company is selling tickets to some overseas destinations, such as the US, Britain and Japan, from late December, although the Australian government has indicated it could well be into 2022 before borders reopen.
Japan extended a coronavirus state of emergency in Tokyo and some other areas for 20 more days, as the country prepares to host the Olympic Games, which start in 55 days. While Covid cases are declining in the country, some hospitals remain under pressure.
Global toll
More than 169 million confirmed Covid-19 cases, and more than 3.51 million deaths, had been reported worldwide by Saturday morning, Johns Hopkins University reported. The country with the highest number of deaths attributed to Covid was the US with more than 593,700, followed by Brazil with nearly 456,700, then India with nearly 318,900. The US topped the case count with 33.2 million, followed by India with 27.6 million, then Brazil with 16.3 million.
What should I do?
Anyone who wants to get tested can find their local testing centres by visiting the Ministry of Health website.
If you are sick, call your GP before you visit, or Healthline on 0800 358 5453.
To avoid contracting and spreading the virus, wash your hands properly, cough and sneeze into the crook of your elbow and throw tissues away immediately.
Reach out, find support from people who care, connect with your community or help a neighbour in need.
More on SunLive...