Star-studded line-up set for gala spectacular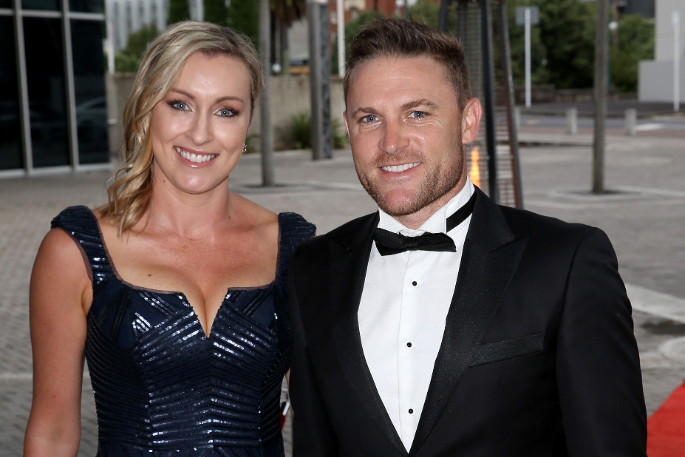 "A star-studded, entertainment spectacular" is how this year's Tauranga Gala Dinner is being described. Back for its ninth year, the 2021 edition will be held on Friday, July 16, at Trustpower Arena.
Featuring cricketing legend, Brendon McCullum, and renowned sports broadcaster, Scotty Stevenson, the night will not only feature exclusive sports stories and insights, but will also be an evening of revelry and celebration, with national treasures, The Lady Killers, taking the stage.
The group is made up of a trio of New Zealand's most acclaimed performers, including Jackie Clarke, Tina Cross and Taisha Tari, who will provide a stunning showcase of hits to ensure this year's event is an unmissable gala night out for Tauranga.
Organisers, Events Innovated, say that is what this year's event is all about; giving Tauranga a big-city event to socialise and enjoy together.
"It's about creating a special occasion where people and businesses in our community can come together with good banter, great music, sumptuous food and a chance to dress to the nines and celebrate the night away."
This year's event has just announced that local Rotary club, Tauranga Te Papa Rotary, will be the charity auction recipient.
Each year The Tauranga Gala Dinner provides a platform for local charities to raise money, run separate to the commercial operations of the event.
Tauranga Te Papa Rotary fundraise to help other community organisations, and proceeds from the charity auction will go towards local youth charities.
On top of the entertainment and guest speakers, The Tauranga Gala Dinner includes three course meals, fine beverages, charity auction, VIP options and plenty of after-function revelry.
Many local businesses use it as a way to host staff and clients, while groups of friends book tables to shout themselves a much-deserved night out.
Information and bookings are available at: www.taurangagaladinner.co.nz
More on SunLive...