Domestic tourism key driver for economic growth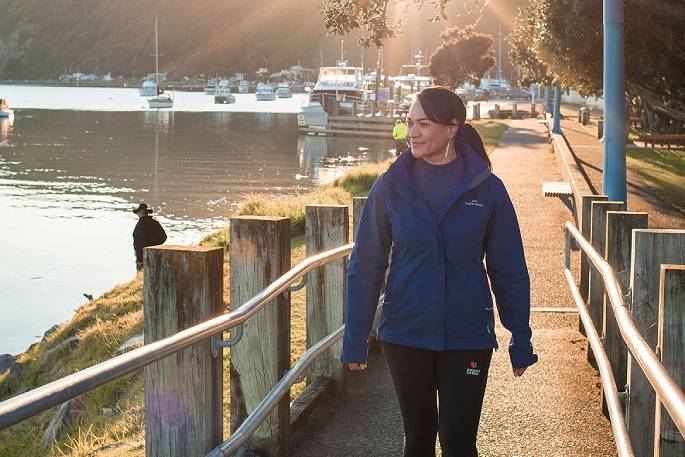 Domestic tourism is one of the key contributors to the Whakatane District being one of the fastest growing local economies in New Zealand, according to Infometrics' quarterly monitor released last week.
Up 3.2 per cent across all sectors on the same period last year, Whakatane's economic growth was helped significantly by tourism expenditure growing 3.8 per cent for the first quarter of 2021, with $3 million more spent during the period compared to 2020.
This compares to a 16.6 per cent decrease across New Zealand.
Incidentally, this is a 5.2 per cent increase over the first quarter of 2019 which was a 'normal' tourism summer.
MarketView visitor spend supplied to Regional Tourism Organisations also shows Whakatane District towards the top of the field for annual domestic visitor spend.
For the year-end March 2021, Whakatane District achieved 6.6 per cent growth, placing Whakatane third out of 36 regions in New Zealand for annual visitor spend growth.
Due to the impact of Covid-19, only six regions achieved visitor spend growth for the same period.
According to Mayor Judy Turner, Whakatane District has shown remarkable resilience and confidence is high after the challenges of the past eighteen months.
"More people are visiting and moving to the Sunshine Capital of New Zealand. As a result of the confidence felt across the region, economic activity is significantly outpacing the rest of the Bay of Plenty," says Turner.
"This is particularly evident in the District's tourism sector where annual visitor spend has increased ahead of expectations and is one strongest growth rates in New Zealand."
Investment into tourism marketing has helped fuel growth in the sector and Whakatane District Council Tourism and Events Manager Nicola Burgess says it's great to see this work paying off.
"The ultimate goal for all of our marketing activity is to grow visitor expenditure for the District and to encourage visitors from parts of the country that don't traditionally visit us.
"These results show we're achieving these goals and we've successfully taken advantage of Kiwi's wanting to explore their own country."
Whakatane District Council Tourism's most recent campaign, The Sunniest Place in the World, grabbed attention with bold messaging, while showcasing the range of things to do around the District.
Burgess says the cheeky tag line came about when it became obvious that Whakatane was likely to take out the national honours for the sunniest place in New Zealand in 2020.
"With borders closed we could claim to be the sunniest place in the world that you could travel to without having to quarantine. It was pretty bold and a bit of fun which worked in our quest for Whakatāne to stand out in a very busy domestic tourism market."
The campaign flooded the market, reaching millions of New Zealanders via digital media, TV, billboards and radio. During March and April the Whakatane i-SITE recorded an increase of visitors from Manawatu/Whanganui, Taranaki and Canterbury – areas that don't traditionally make-up Whakatane's visitor market.
Results for the tourism sector bodes well for the future, as Whakatane District Council continues to implement its tourism recovery programme, supported by the Ministry of Business, Innovation and Employment (MBIE). Which, alongside increased marketing campaigns and events, looks at the development of new visitor experiences to encourage year-round visitation and more overnight stays.
Burgess says there are many opportunities across the District.
"Working with stakeholders and activating the best projects will be our focus for the next two years. Of course, our community will benefit too, with more opportunities for recreation and employment."
Visitor economy reach is broad, with more than 50 per cent of spending going into retail and hospitality. Maintaining and growing this spend is vital to these sectors, along with enhancing the vibrancy of Whakatāne's CBD, encouraging visitors to stay longer.
Next on the agenda for Whakatane's tourism marketing is the development of new content to showcase the southern, inland parts of the District.
Burgess says there is an increasing appetite for visitors to get away from it all which the inland journey delivers.
"When you take the journey out to Galatea, Lake Aniwaniwa, Murupara, then into the wilderness of Te Urewera and Whirinaki, the weight on your shoulders begins to disappear.
"It's a truly remarkable experience and we will be capturing this through film to share with New Zealanders."
More on SunLive...