Omokoroa family's desperate plea for missing pet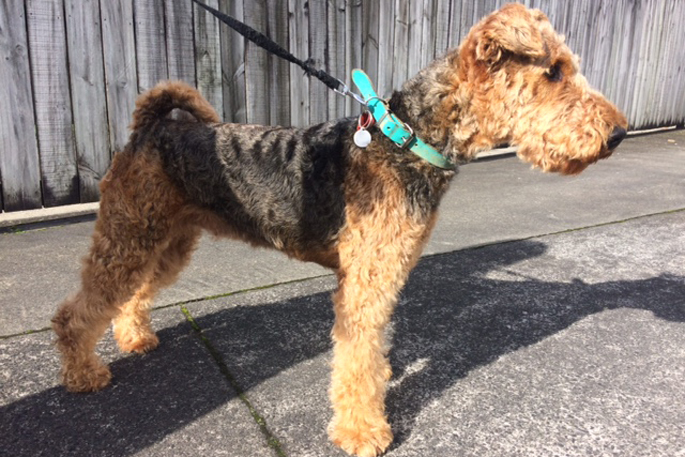 An Omokoroa family are desperately searching for their beloved family dog, Bonnie.
The Airedale terrier has been missing, presumed stolen, from Stephen Prebble's Prole Road home since Wednesday, May 19.
Stephen says her absence has had a big impact on the family and he believes she was taken between 4am and 6am that morning.
Bonnie's curly coat is mainly tan with a black/dark grey neck and back, she has dark brown eyes.
Stephen says Airedale terriers are quite a rare breed and they make great family pets.
She was put outside for the night around 10.30pm on May 18; Bonnie wears a collar for the hidden fence they have, which prevents her from going outside of the boundary.
Usually she is waiting at the front door for breakfast, early in the morning, says Stephen.
"She doesn't wander, she always stuck close to home, so we're pretty sure she's been stolen," he says.
The family didn't hear any barking and Stephen says normally, she would bark if there was a car stopped outside, or someone walking down the semi-rural road.
"There was no barking at all. We just got up and she'd disappeared."
He believes someone has enticed Bonnie with food or knows how the hidden fence works, and has taken her.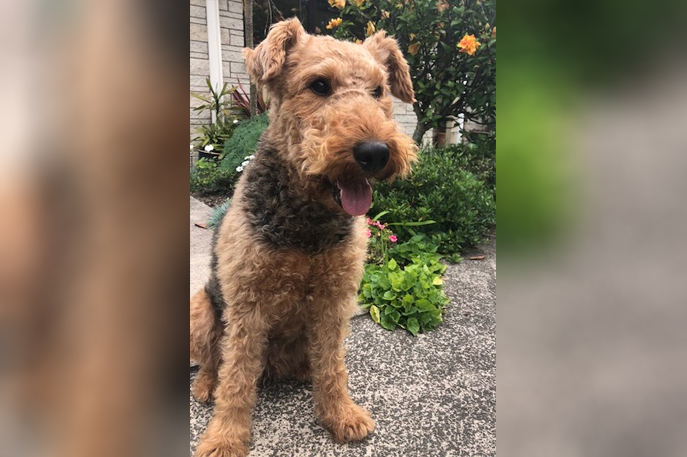 The six-year-old dog is a huge part of the Prebble Family and Stephen says he, his wife Karmenne and their four children are all really feeling the loss.
"It's like one of our kids has gone. You go outside to the ranch slider and expect her to be there. We really miss her presence."
The family are offering a reward for her return, or information that leads to it. The incident has been reported to the police and Bonnie is microchipped.
People can contact police by calling 105 or visiting the website quoting file number 210520/4187.
More on SunLive...