Feedback sought on draft Omokoroa Structure Plan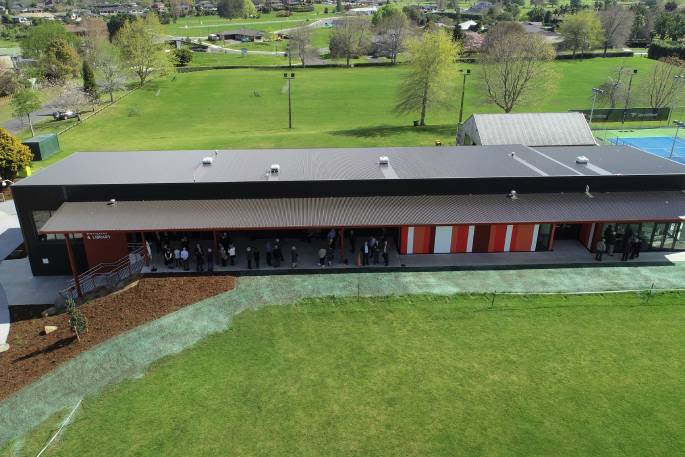 Western Bay of Plenty District Council is after community feedback on the final draft Omokoroa Structure Plan.
Two public events have been planned for next month for people to have their say on the plan.
The first will be at the Omokoroa Community Church on Thursday, June 10, from 4pm to 7pm.
The second is planned for Saturday, June 12, at the Omokoroa Sports Pavilion from 10am to 12pm.
Council says it has previously consulted with landowners and the wider Omokoroa community on the Omokoroa Structure Plan.
However, this process was put on hold pending the outcome of the town centre application by the JACE Group.
Western Bay Mayor Garry Webber says the JACE town centre application was approved on Monday, May 10, by a panel of independent planning commissioners.
"As a result, council is now able to confirm the preferred layout of the Stage 3 area, which includes the land between the railway line and State Highway 2 – this will be the final stage on the peninsula."
The final draft Omokoroa Structure Plan shows the overall proposed layout of Stage 3, including residential zones, industrial areas, town centre, future school site and proposed sports fields to cater for the growth of the Omokoroa Peninsula.
Two options are being consulted on that are based on different locations for the active reserve for sports fields.
Alongside the final draft Omokoroa Structure Plan, draft residential rules for Omokoroa have been prepared to support the new development area.
"The proposed new rules will enable a higher level of density than what has previously occurred in Omokoroa," says Webber.
"At the same time, it will allow the creation of attractive neighbourhoods for the entire community to enjoy."
The 'have your say' sessions will be a 'drop-in' format with no formal presentation. Councillors and staff will be available to answer questions and gather feedback.
Community consultation on Structure Plan Stage 3 will run from June 10-24.
For more information please visit: www.westernbay.govt.nz/omokoroastructureplan.
About the Omokoroa Peninsula Projects
It is estimated that by 2050, the Omokoroa peninsula will be fully developed and home to 12,000 residents.
To cater for this significant growth and the need for continuing improvements to the peninsula's infrastructure, Council is undertaking a series of projects – roading, reserves, cycleways, stormwater, building and planning – between now and 2022.
More on SunLive...