Budget's violence prevention funding hailed in BOP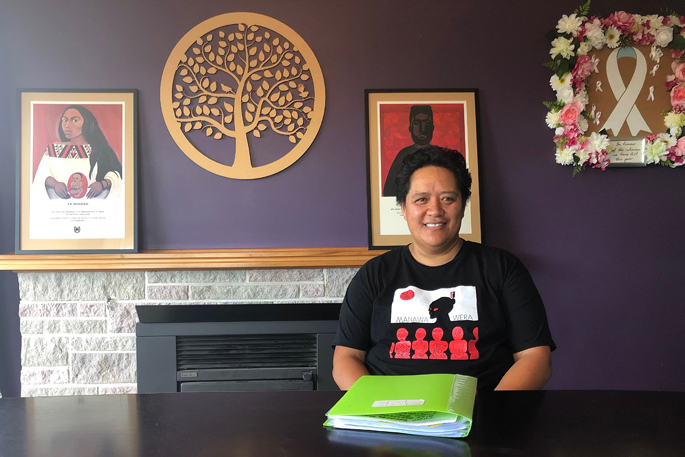 Bay of Plenty providers of relief and support to sufferers of sexual and family violence are backing plans in the recently announced Budget.
The Government has announced total funding of $131.9 million over four years with a significant emphasis on prevention and community leadership.
"Budget 2021's investment will not only extend the capacity and capability of a number of successful prevention programmes running in our communities," says Prevention of Family and Sexual Violence Minister Marama Davidson.
"It will also help develop integrated and coordinated systems to ensure we have a solid government framework for addressing family and sexual violence.
"We are already seeing how these community prevention programmes can have a real, practical impact – improving the experiences of those needing the services and changing how people and communities think and act."
Tautoko Mai Sexual Harm Support offers 24-hour support services in the Bay of Plenty for adults, teenagers and children who have been sexually assaulted.
Tautoko Mai's societal change leader Julie Sach is pleased to hear that the new funding is aimed toward prevention of sexual violence, rather than just focusing on after the fact support and treatment.
"While responding is important, at Tautoko Mai our longer-term goal is to eliminate sexual violence in Aotearoa," she says.
"Without prevention work we will never be able to achieve this.
"Two years ago, we expanded our reach to include prevention and education work. We currently deliver an ACC funded programme, Mates and Dates, across many secondary schools in the Bay as part of our prevention work."
Mates and Dates is a healthy relationship programme for secondary school students which aims to reduce sexual and dating violence.
In June, Tautoko Mai are also holding a summit aimed at the business world to discuss how to prevent and respond to sexual harm in the workplace whilst in September a programme aimed at educating bar staff to identify risky situations is also being launched. All are about prevention of sexual harm, rather than reaction to it.
The $131.9 million over four years will go toward initiatives including expanding whanau-centred facilitation by kaupapa Maori providers, working with communities and whānau to support parents and reduce risk, sustaining and developing existing safety responses with communities, building partnerships and collaboration, strategic coordination of data and extending early support to stop people using violence.
Tauranga Women's Refuge manager Hazel Hape is also pleased to see prevention, and community involvement, having such a large focus in the Government's investment plan for family violence.
"The statistics of violence, abuse and trauma experienced primarily by women and children is unacceptable in this country," she says.
"Even with all the government and legislative policies and initiatives women and children continue to be murdered, beaten, assaulted, raped, sodomized, strangled by people who are supposed to love and protect them.
"It is hoped that the investment towards prevention of family violence via community awareness and engagement strategies across all facets of societal strata helps us to eliminate the need for crisis and ambulance at the bottom of the cliff services and support."
However, she also makes it clear that until such a time crisis services remain "pivotal".
More on SunLive...