SLNZ: "Lucky" nobody swept away in weekend swell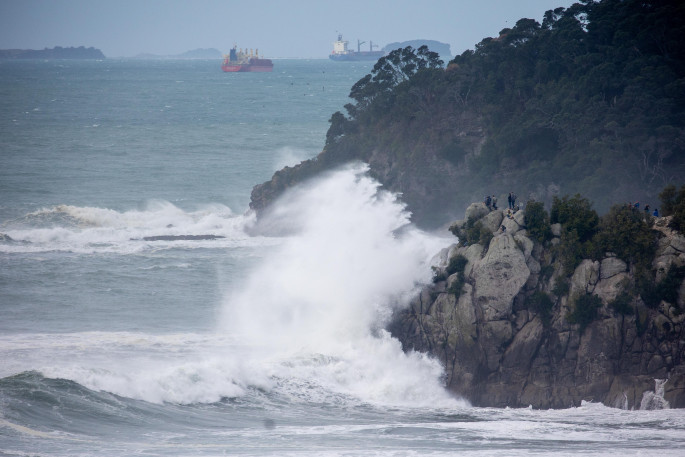 Surf Life Saving New Zealand say luck, rather than judgement, is to thank regarding nobody being swept away by recent swells in the Bay of Plenty region.
The area was inundated by storm surges across the weekend as an area of low pressure circulated to the northeast of New Zealand.
In Mount Maunganui, the base track around Mauao and Moturiki/Leisure Island were closed to the public as a result of the dangerous conditions.
However, not everybody adhered to the advice to stay away from the water and shorefront, with many onlookers and spectators observing the waves across the Bay of Plenty.
For one lifeguard, the situation was described as "carnage" and he is hopeful residents can appreciate how lucky it was that nobody got seriously hurt or worse as a result.
"Mount Lifeguards were activated in the afternoon to help advise around the Mauao base track and Leisure Island," SLNZ lifesaving manager for Eastern Region Chaz Gibbons-Campbell says.
"They were working until about 5pm Sunday.
"They were helping with a few people who got stuck over at Leisure Island and the incoming tide."
During Sunday's sea swells, waves of up to 6.5m were recorded in Bowentown, while MetService recorded 8m swells in Pukehina.
Police were called to Moturiki/Leisure Island to help enforce the closure as members of the public continued to cross over the sand bar to the rock outcrops and Moturiki itself.
Chaz explains that SLNZ got numerous calls regarding spectators on rocks being knocked off their feet by the rough intruding water
"I think we were quite lucky to be honest," he suggests.
"We had people with prams and pushchairs going around the Mount base track and that was still two hours before high tide.
"It was carnage and I think we were very fortunate that nobody actually went in."
More on SunLive...