Mauao base track and Moturiki open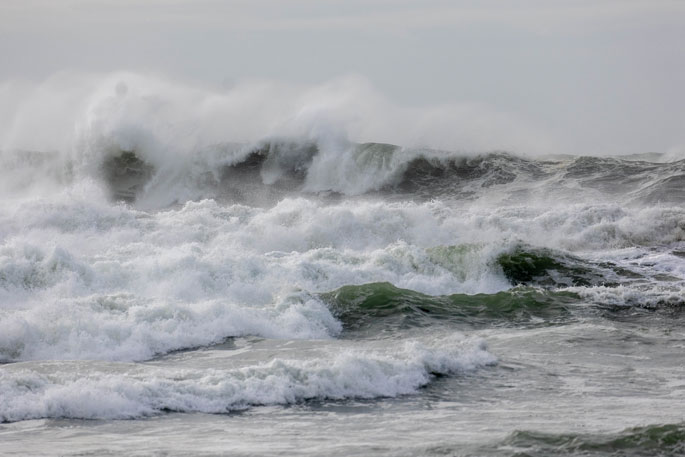 UPDATE 7.27AM: Mauao Base Track and Moturiki are open this morning.
Tauranga City Concil closed the tracks overnight as a precaution.
An incoming tide and large sea swells poised a danger, and following on from Sunday where waters were washing up over the base track and had cut access to Moturiki, council decided to close the tracks off.
A spokesperson confirms everthing is now open.
EARLIER:
Tauranga Council is expected to assess this morning whether or not the Mauao Base Track and Moturiki/Leisure Island will be able to be re-opened.
The popular walking tracks were closed overnight due to large sea swells and high tide.
Council's team leader, parks and environment, Warren Aitken, says the team has been keeping a close eye on the incoming tide on Monday afternoon and as a precaution, they decided to close both tracks overnight.
"Given the dangerous sea swells which occurred Sunday, we have safety concerns today so have closed the tracks again.
"The closures will be reassessed this morning once the high tide has subsided."
Warning signs advising of the closures are in place.
Tracks to the summit of Mauao remain open.
With strong winds forecast, people using these tracks should exercise caution.
Both tracks were only reopened this morning on the outgoing tide after dangerous sea swells caused their closure Sunday afternoon.
During this time rough swells breached the Mauao base track and crossed over the sand bar at the back of Moturiki.
More on SunLive...