Buffalo Beach Road still closed due to flooding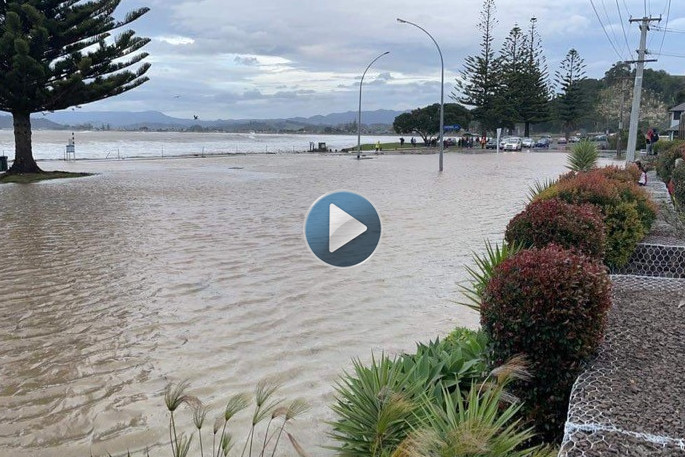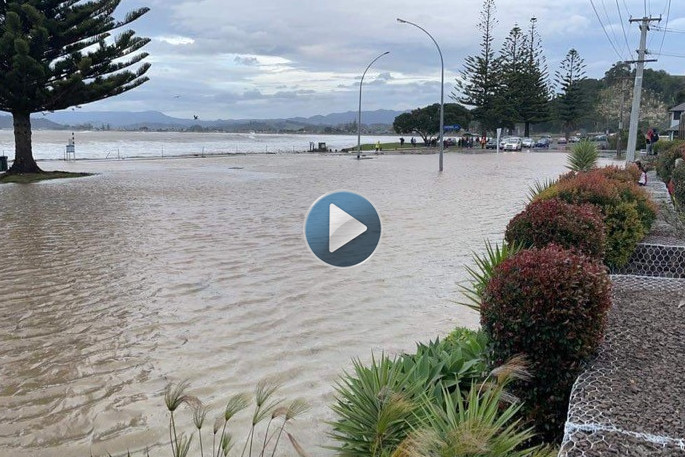 Click the image above to watch the video
8pm update: Due to flooding on Buffalo Beach Rd, this section of the road on State Highway 25 is still closed.
Waka Kotahi NZTA say that the road is expected to open when the high tide recedes.
"Delay your travel or consider alternative route," says an NZTA spokesperson.
The road was closed at 2.10pm today. A detour route is in place on SH25A and SH25 via Coromandel.
High tide is expected at 4.30am on Monday morning.

Buffalo Rd flooded. Photo: Rob Reilly.
5pm update: Due to surface flooding on Buffalo Beach Road, this section of the road on State Highway 25 is now closed.
NZTA advise that motorists need to delay their travel or consider an alternative route.
An alternative route option is by SH25A and SH25 via Coromandel.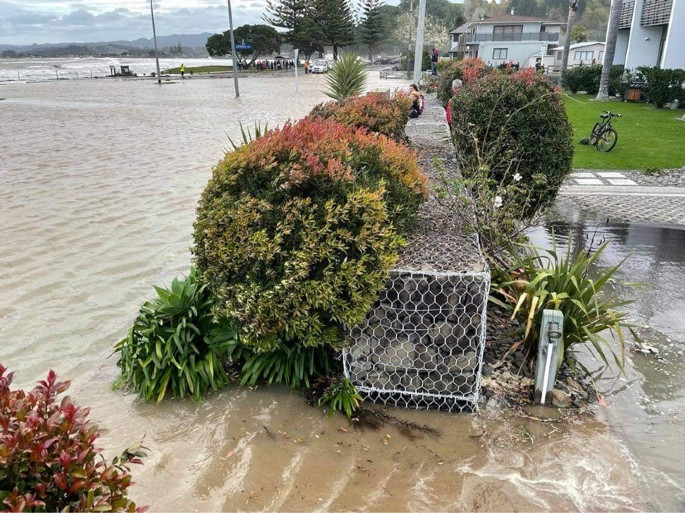 Buffalo Rd flooded. Photo: Rob Reilly.
Earlier 4.30pm: Parts of the eastern side of the Coromandel Peninsula have been subject to large sea swells and incidences of flooding this afternoon with Thames-Coromandel District Council issuing a warning about personal safety.
Jason McLoughlin filmed a video of the flooding at the corner of Centennial Drive by the Brophy's beach boat ramp.
"Just over the hill at Wharekaho Beach there are ten to 12 foot rollers coming in too," says Jason.
Jason can't recall when it has flooded like this before.
"Not this bad to my knowledge. Cyclone Bola in 89ish had flooding over the Esplanade by the Whitianga wharf."
"Water came over the road at Buffalo Beach,' says another resident. 'It's rough as guts. Down at the point water has come over the road and cops and everyone have been down there."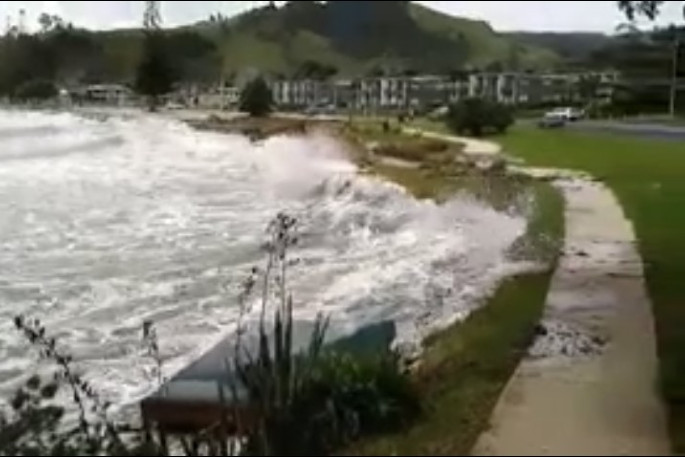 The Thames-Coromandel District Council has issued a warning to everyone in coastal communities along the eastern seaboard of the Coromandel.
"This is a significant storm event that will last for most of the week that people need to take heed of and while spectacular to watch, is also dangerous," says council's Civil Defence Controller Garry Towler.
"We are in for a hammering over the next few days so personal safety is most important."
Garry urges people to stay well away from the beaches, especially this afternoon and evening immediately following the high tide around 4pm.
The ex-tropical low sitting off the east coast will deliver very high winds to the upper Coromandel and very rough sea conditions, however, at this stage it's not bringing the anticipated rain.
"Huge seas, strong winds, high and king tides over the next few days will likely cause inundation, storm surge, erosion of beaches and damage to the foreshore," says Garry.
"Our Council's Emergency Management and Waikato Regional Council Flood Room have activated and will monitor the situation over the next few days."
The Department of Conservation has advised that the Pinnacles Track is now being monitored so those intending to walk up over the next few days need to check ahead before heading in.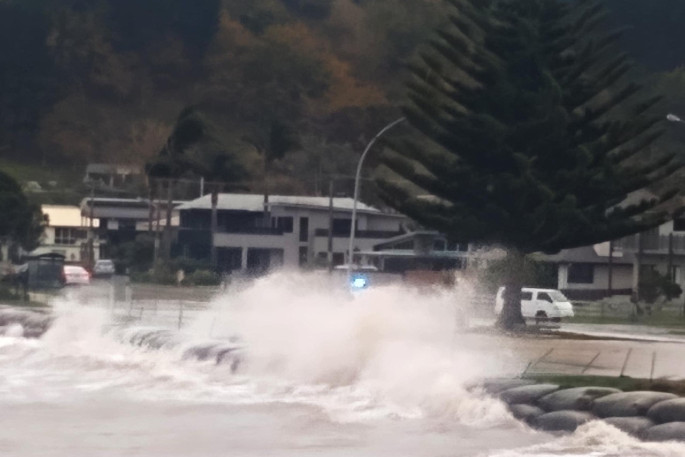 State Highway 25. Photo; Jason McLoughlin.
More on SunLive...