Public invited to meet dapper motorcyclists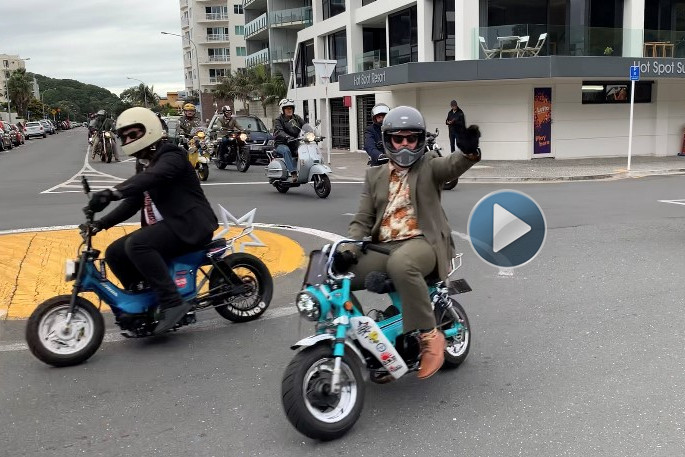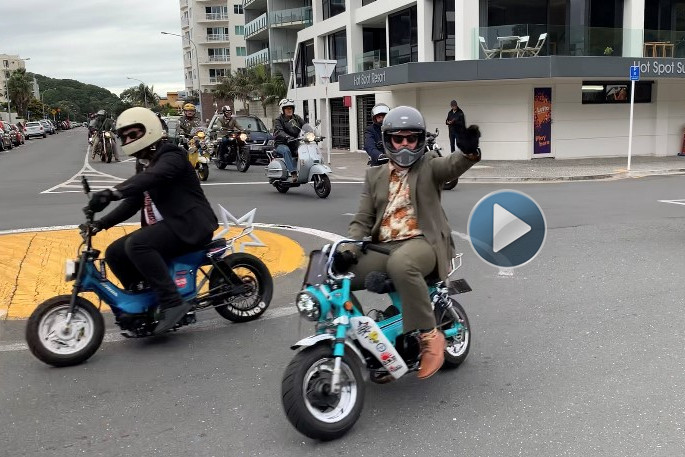 Click the image above to watch the video
Over 100 smartly dressed and debonair motorcyclists have taken to the streets of Tauranga today as part of the global 'Distinguished Gentleman's Ride', in an effort to raise funds for men's mental health, suicide prevention and prostate cancer research.
Damian Fleming from Bayride Motorcycles and Darren Leggatt, co-organisers of Tauranga's ride say that so far this weekend the local ride has raised $12,648. The ride is due to continue until around 2pm, and members of the public are encouraged to help support the fundraiser.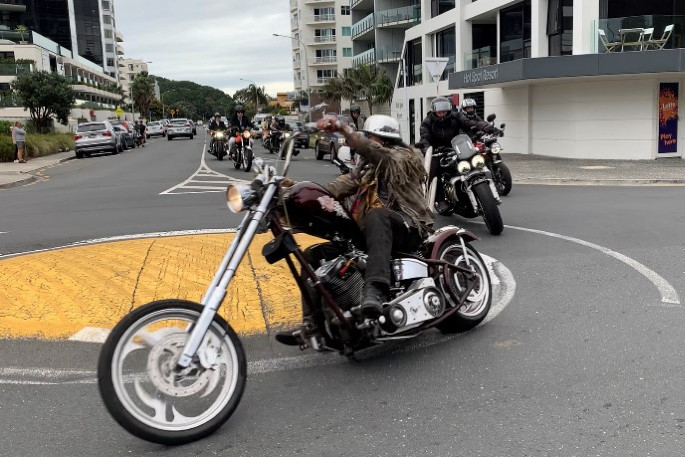 "All that money goes to the Movember Foundation of New Zealand," says Damian.
"Things are going absolutely awesome. We had 101 riders turn up today and look at the weather, how cool is this."
The Distinguished Gentleman's Ride left from Bayride in Cameron Rd about 10.30am, and headed to Mount Maunganui. The ride took the motorcyclists through the main shopping precinct at Mount Mainstreet to the far end of Maunganui Rd near the Mount Hot Pools.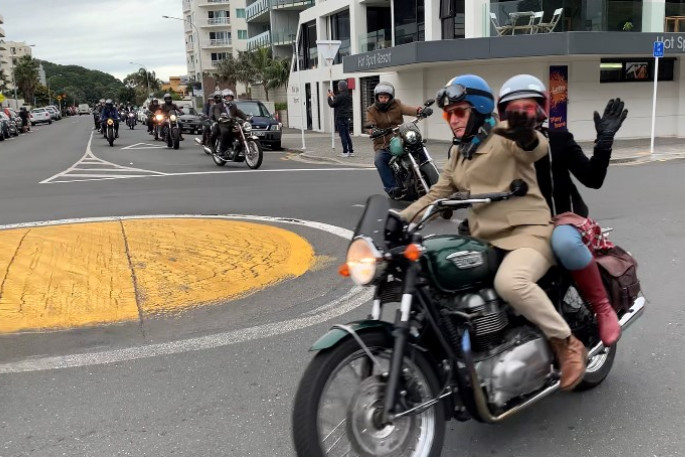 From there the cavalcade turned right onto Adams Ave and went on to Sandhurst Dr, stopping off at Baypark to regroup. From there they continue on to Fraser Cove where they'll stop and talk with any interested members of the public.
Leaving Fraser Cove, the ride continues to Bethlehem Town Centre for another short stop and meet with the public before then going on to finish at Tauranga Historic Village in 17th Ave.
"We'll be at Mood at the Historic Village about 2pm today. People can come join us and have something to eat or drink," says Damian.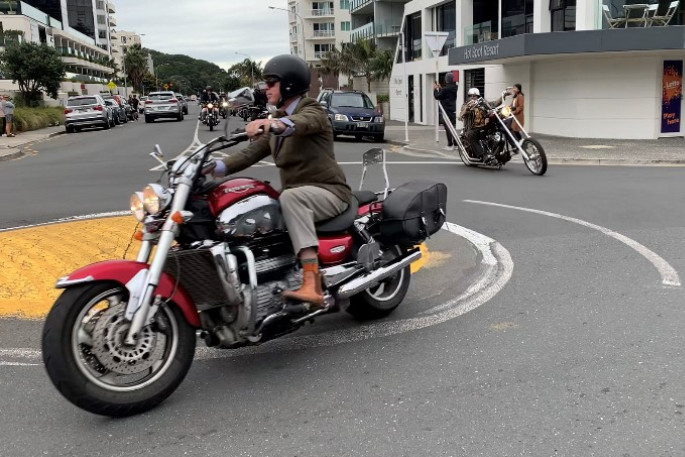 Damian is delighted at the amount they've been able to raise already.
"It's really cool, isn't it," says Damian.
Donations can be made online for the Tauranga ride at https://www.gentlemansride.com/rides/new+zealand/tauranga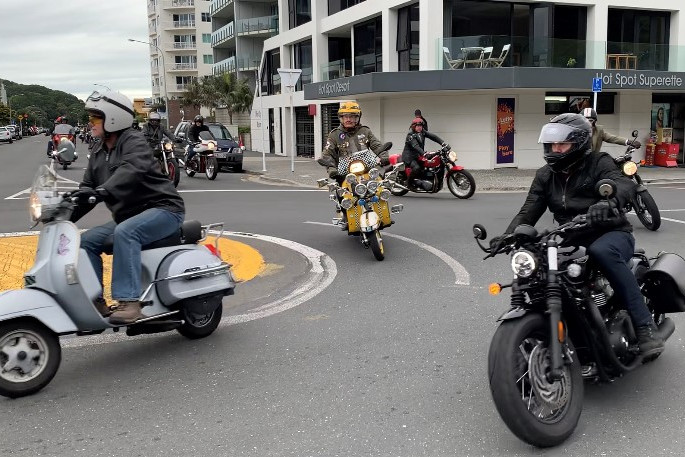 More on SunLive...