Call for caution near semi-submerged launch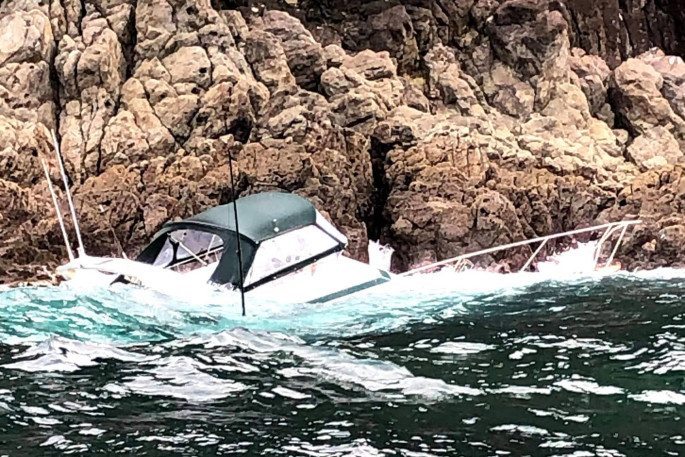 A launch that remains partially submerged in Humbug Bay following the rescue of four crew on Friday night may cause further navigational issues to other boats if it breaks up in the strong winds forecast for this afternoon.
The Whitianga Volunteer Coastguard responded to a call for help on Friday night from a launch that had hit rocks and was taking on water.
"The Unit were called out at 8pm last night in response to a call for assistance from a 36ft launch with four people on board that had hit a Rock off Devils Point and were taking on water," writes a Whitianga Volunteer Coastguard spokesperson on their Facebook page.
"NZCTRESCUE were activated and tasked to assist."
The Units Incident management team maintained communication with the vessel's crew via a cell phone, and a decision was made to attempt to ground the vessel in Humbug Bay.
"Unfortunately the call had to be made to abandon ship," says a Whitianga Volunteer Coastguard spokesperson.
"All four crew made it safely to a rock in the bay where they were rescued by the crew of NZCTRESCUE.
"There were no injuries received by the crew and all were returned safely home."
The vessel remains in a semi-submerged state on the rocks in Humbug Bay at Devils Point, and the Coastguard has issued a warning to anyone who plans to be out on the water.
"With the increasing south-east winds predicted it may break up this afternoon. Mariners should exercise extreme caution if navigating along this coastline over the next few days."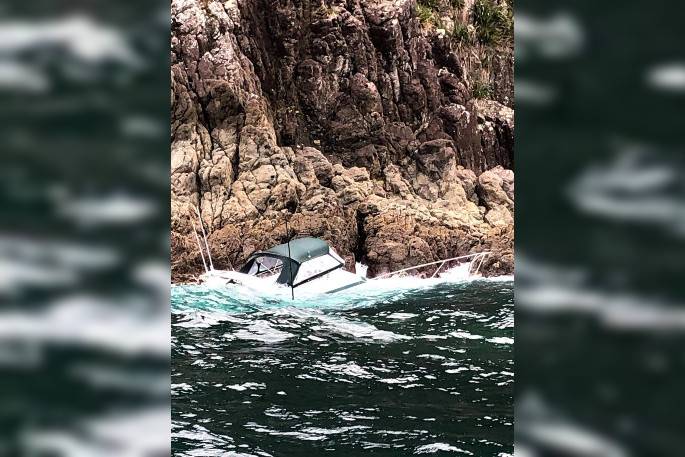 More on SunLive...