What's on - roadshow, Katikati Lions, art and more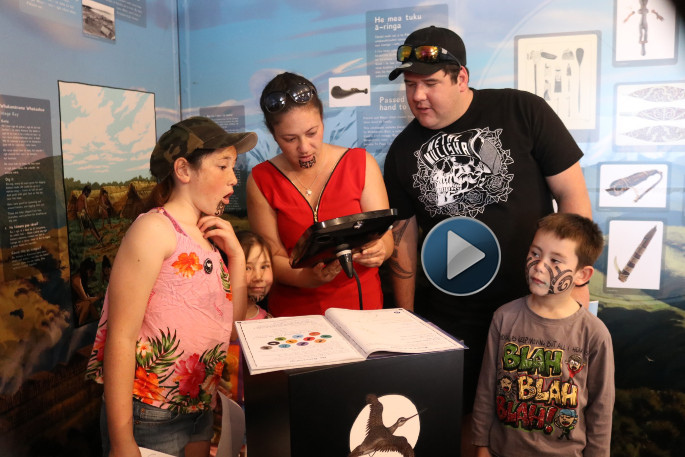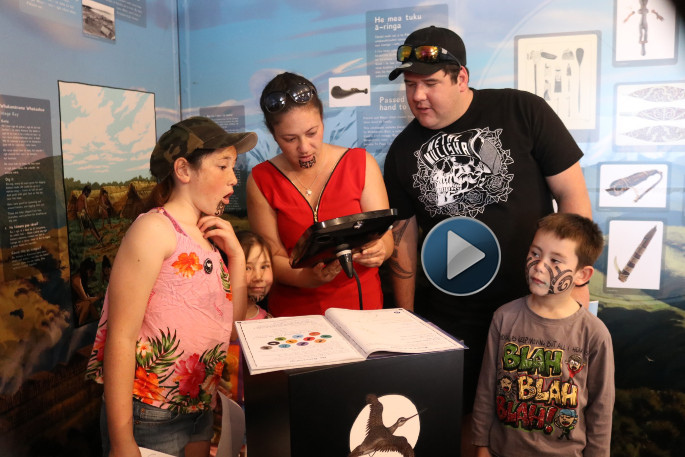 Click the image above to watch the video
Good morning and welcome to Saturday. Ko te ra tenei i hanga e te Ariki. Ka koa tatou, ka koa hoki ki reira.
The MetService is forecasting high cloud increasing during the day with southeasterlies developing this morning.
There is an expected high of 19 degrees, and an overnight low of 14 degrees. Low tide is at 8.56am and high tide at 3.13pm Sunset is at 5.10pm.
What's on today?
Head along to the Tauranga Bridge Marina for the Ministry of Education NZ's roadshow. Come and have fun, experience waka and learn about navigating by the stars and Pacific voyaging. Engage in the virtual reality experience and the many activities in the roadshow truck. Activities for all ages, with food stalls and entertainment all day. The Tuia Matauranga Roadshow is on today from 9.30am – 3.30pm at Tauranga Bridge Marina, 101 Te Awanui Drive, Harbour Bridge Causeway. For more information click here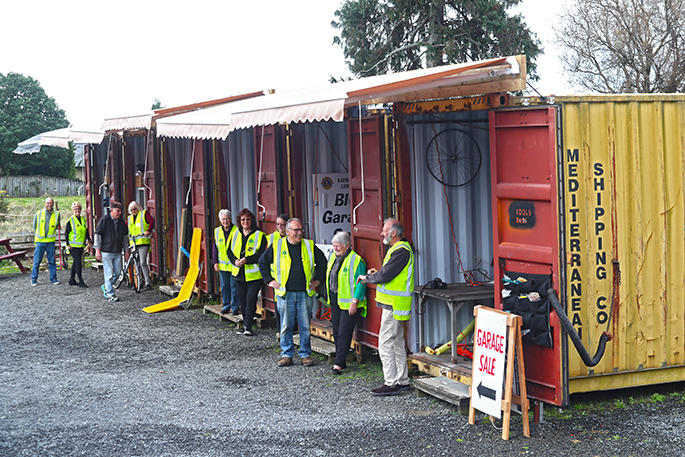 Katikati Kions Garage Sale containers. Photo: John Borren.
The Katikati Lions Garage Sale is on this morning from 8-11am at the Containers behind Caltex, Main Rd Katikati. Come along and check out the lounge suites, beds, furniture, household goods, tools, books and more.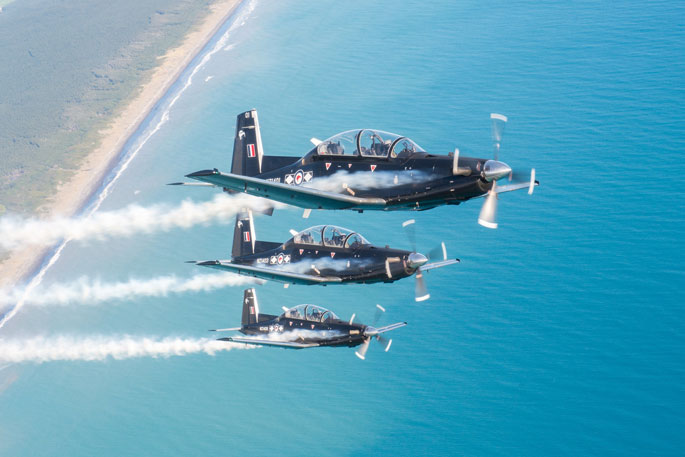 The Royal New Zealand Air Force will carry out a five ship formation flight along the Rotorua Lakefront at 11.30am – weather and operational conditions permitting. The aircraft will do a lap of Lake Rotorua that will give two flypasts of the Lakefront. They will be flying at 300ft above ground level and within one to two metres of each other while reaching speeds of up to 500 km per hour. This exercise is part of the air force's Operation Wise Owl – a training operation for trainee pilots to confirm their formation flying skills in the T-6C Texan II aircraft from an unfamiliar airport.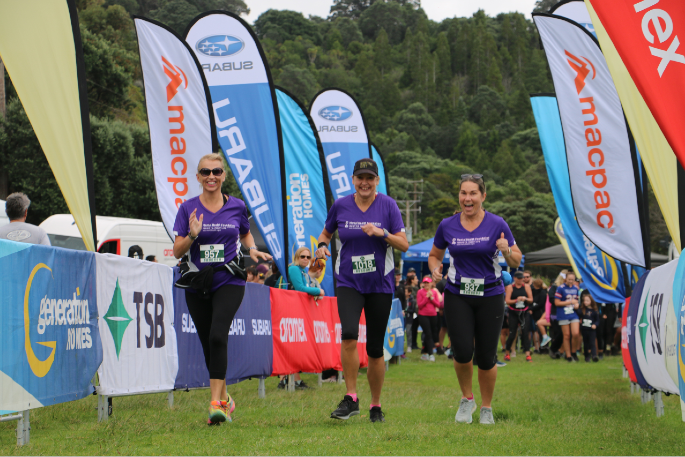 Participate in the Aramex Kiwi Walk Run Series today from 10am at TECT Park. For more information click here
For more events visit My Tauranga.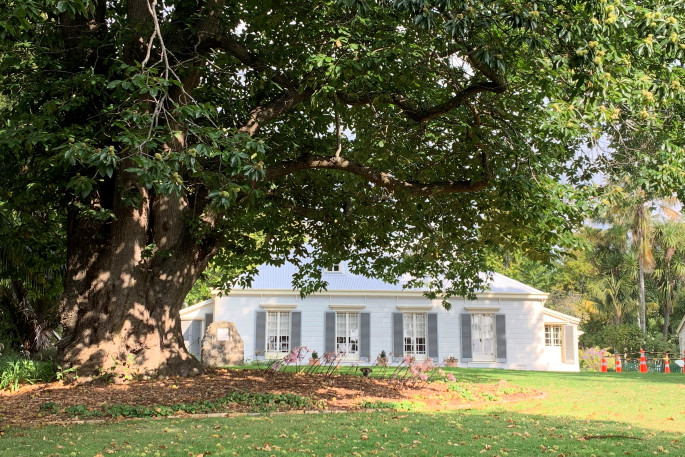 The Elms | Te Papa Tauranga Mission House. Photo: Rosalie Liddle Crawford.
The Elms | Te Papa Tauranga in Mission St is open from 10am - 4pm. Come and view the Mission House and gardens. For more information click here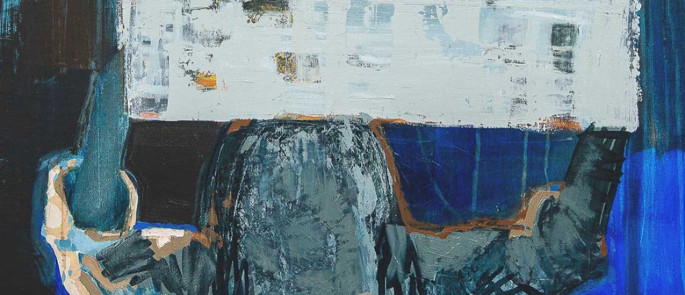 A painting from Lisa Chandler's exhibition. Photo: Supplied.
Lisa Chandler's exhibition 'The Dividing Line' is on at Tauranga Art Gallery until June 6. Lisa's tactile paintings reference both street art and protest paraphernalia gleaned from various protests and rallies.
Take a walk through Tauranga Art Gallery and view the many exhibitions on display there. The gallery, in Willow St, is open from 10am - 4pm.
Lynette Fisher has a collection of new works on show at The Incubator Creative Hub at Tauranga Historic Village until June 5.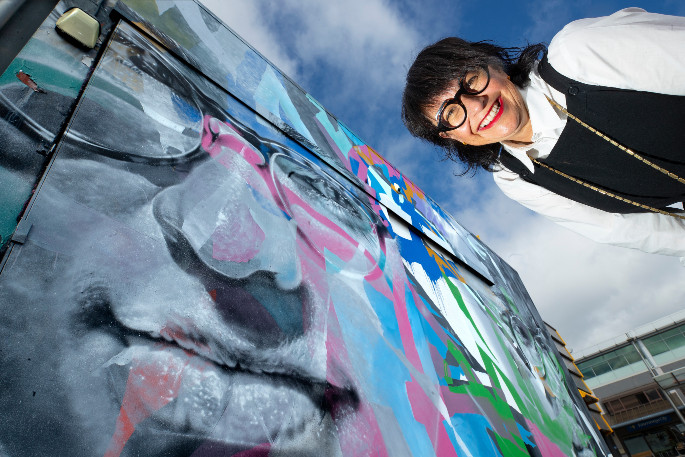 Love public art? CITY ART WALK TAURANGA app is a free to download walking tour of 20 public artworks in Tauranga's city centre. For more information click here
Enjoy workshops at ReMaker, with the community of makers, located at Our Place in Willow St. Click here for more information.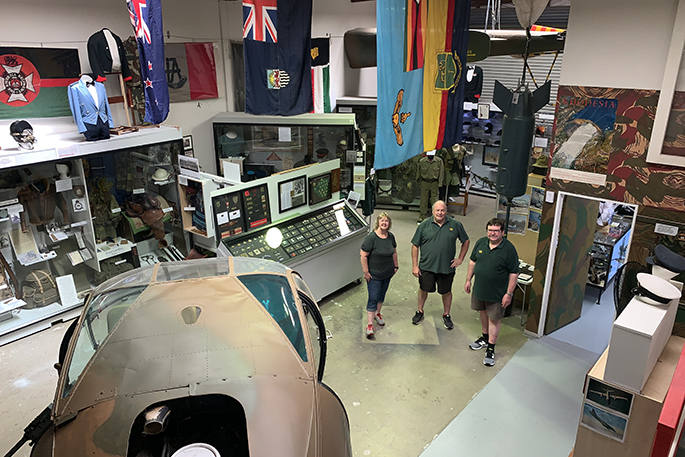 Diana Bomford, Tony Fraser and Hugh Bomford at the Lion and Tusk Museum at Mount Maunganui
Have you been to the Lion and Tusk Museum yet? It's open today from 10am - 3pm at Unit 4, 14 Portside Dr, Mount Maunganui. Come and see a massive display of Rhodesian military history records and exhibits of uniforms, medals and equipment. Opening hours are 10am – 3pm Thursday to Sunday. For more information click here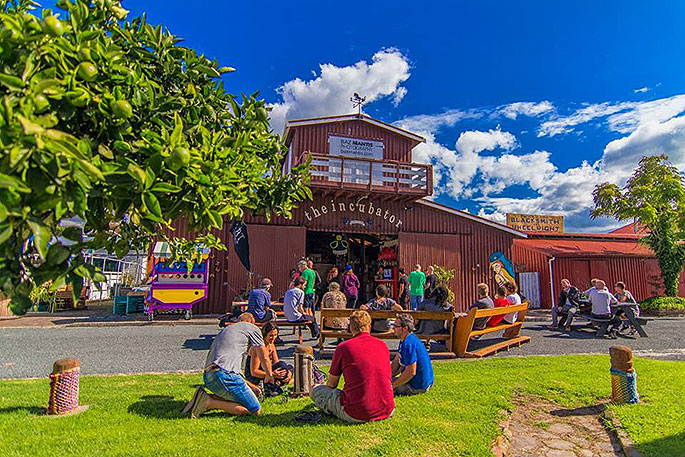 The Incubator
At The Incubator Creative Hub at Tauranga Historic Village, there are many exhibitions, workshops and events happening daily. For more information click here. Exhibition hours are 10am – 2.30pm.
Tonight at The Barrel Room from 7pm – 10pm, come for a night of jazz with Jeff Baker, Wayne Melville and Trevor Braunias.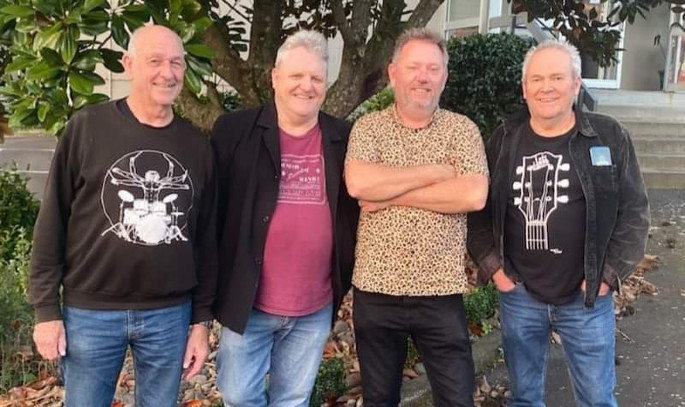 Shotgun. Photo: Supplied.
If the blues is your thing, head to Jack Dusty's Ale House from 7.30pm night to hear Shotgun, an electric blues band made up of Neil Ransfield, Chris Dunn, Garry Phillips and Dean McGaveston.
What else is on today?
6:30pm Movies
Enjoy a movie at the boutique Junction Theatre, 36 Main Rd, Katikati. Doors open 6pm for 6.30pm screening. Tickets $10. Visit www.theartsjunction.org.nz for session details.
---
Art In The Park
Original art for sale. Weather permitting. 9am-4pm. Coronation Park, Mt Maunganui. Tauranga Society of Artists.
---
Association Croquet
At Club Mount Maunganui, Kawaka St. Mon, Wed, Sat; 9:15am for 9:30am start. Visitors, new players welcome. Ph Jacqui 07 574 9232
---
Bay Singles Social Group
Join a bunch of over 50s young singles. Weekend dinners, pot-lucks, occasional outings. Have a go! Ph Delia 027 284 8762, Andrea 021 133 0313
---
Beth-El Messianic Family
Jews & Gentiles celebrating Messiah Yeshua (Jesus). He is returning. Be ready. You are welcome. Shabbat Shalom Otumoetai Primary @ 10am. Ph Joel 021 768 043
---
Dragon Boating
Every Saturday 8.30am at Sulphur Pt. Come & enjoy some fun & fitness on the water. Ages 12+ Contact: Brooke 0220782308
---
Greerton Hall Market
2nd & last Sat of month, 8am-12pm. Stalls inside/outside. Discounts for charity groups. Refreshments at kitchen. Ph/txt for site Tricia 027 908 2952, www facebook.com/greertonhallmarket
---
Invitation To Meditate
Follow your own meditation practice with friends in 1 hour of silence. 10am-12 in hall behind Brain Watkins House, 233 Cameron Rd. Refreshments. All welcome. Txt 0210 274 2502
---
Katikati Lions Garage Sale
8-11am at the Containers behind Caltex, Main Rd Katikati. Lounge suites, beds, furniture, household goods, tools, books and more Ph Arthur 021 663 603
---
Katikati Tramping Club
Tauranga Walks. Easy. Ph Peter 0276 344 741
---
LOL Laughter Wellness
Learn to release your happy hormones & give yourself a boost. Make laughter a choice, not consequence. Arataki Community Ctr, 11-11:45am. Trish 022 036 6768 lollaughterwellness@gmail.com. Koha
---
Otumoetai Tennis Club
Adult tennis. Start 1:30pm. Bellevue Park Windsor Rd (adjacent to swimming pool). New players & visitors welcome. Ph Victor 027 577 1818 a/hrs.
---
Papamoa Friendly Group (55-65's)
Want to join a small group for social get togethers? Note this is not a singles only nor a dating group. Anyone interested please txt 027 403 4130
---
Play Petanque
Join us for serious fun, Sat 1-4pm, Tues 1-4pm & Thurs 11am. Equipment supplied, 45 Kawaka St, Mt. Ph 022 070 8200
---
Porcelain & China Painting
Check out this enjoyable & easily learned art form. Materials required are available to get you started. Ph 027 553 3042
---
Tauranga Fuchsia Group
Last Sat each month at Art & Craft Centre, Elizabeth St West, 1pm. Learn how to care for fuchsias. Ph Pat 579 1655 or Noeleen 578 4643
---
Tauranga Scottish Society
Sequence Dance, Saturday 22nd May, Wesley Church Hall, 100 13th Ave, 7-10pm, $7 includes supper & raffle. Warm welcome. Ph 072181318
---
The Gitbox Rebellion Live
Seven-piece guitar ensemble perform intricate and clever original compositions and much loved covers.22nd May 7.00pm, Jam Factory, Historic Village, 17th Ave. Book@ www.theincubator.co.nz. Ph 07 571 3232.
---
The Hop House
Live music. Swallow the Rat, Eddie and the Dreamers & ORBJKS from 8pm, $10. Hop House, Wharf St
More on SunLive...