BOP shoppers overcharged after computer glitch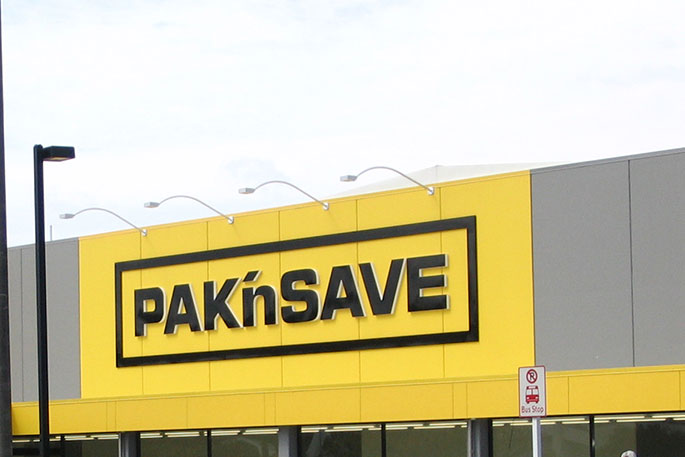 PAK'nSAVE, New World and Four Square stores in the Bay of Plenty were impacted in a North Island wide computer glitch at Foodstuffs stores.
Customers found themselves overcharged for groceries on Monday after the technical issue, which affected shoppers between 7am and 12.30pm.
Several stores in the region are among the 69 impacted, including Cameron Road PAK'nSAVE, Papamoa PAK'nSAVE, Whakatane PAK'nSAVE, Te Puke New World, The Lakes Four Square and Welcome Bay Four Square.
The technical issue involved some of this week's specials not loading on time for Monday morning and last week's specials remaining in place, leaving some customers paying more than the advertised price for their products.
Foodstuffs spokeswoman Antoinette Laird says the company sincerely apologises to any customers caught up in the problem and that the company was now looking to ensure shoppers were being properly compensated.
"We work hard every week to bring New Zealanders value and hundreds of great specials, the delay and the mismatch between shelf and checkout price has not been the experience we strive to deliver for our customers, and we are committed to making this right," says Antoinette.
"We're focused on making it right for our customers who may have been either undercharged or overcharged when they shopped with us.
We are currently investigating the data to accurately determine the best action to put this right.
Antoinette confirms Foodstuffs are also in communication with the Commerce Commission and that undercharged customers will not be asked to pay any difference.
"As soon as we're in a position to confirm how to receive any appropriate refund we will communicate this via our brand websites," she says.
But some customers were questioning whether the glitch had actually been fixed.
Brent Fryer, of Taupo, says he was "caught out" and overcharged for bacon when he did his grocery shop at 8pm on Monday night.
A 500 gram packet of streaky bacon is advertised as $8.99, but Fryer was charged $11.49 at the checkout.
"Wondering what else I failed to notice," he says.
Fryer returned to the supermarket on Tuesday morning and received a $2.50 refund and another packet of bacon.
Foodstuffs has been approached for further comment.
A PAK'nSAVE Taupo customer says he was overcharged on at least one item of his groceries, hours after Foodstuffs said they had fixed a technical glitch that impacted prices.
This is not the first time a technical glitch has caused the previous week's pricing to register at checkouts.
Foodstuffs experienced a similar issue at some Pak 'n Save and New World stores in 2017.
In October last year, differences between advertised prices and the price customers were charged at the till led to a $78,000 fine for PAK'nSAVE Mangere.
For a full list of stores affected click on the link here.
More on SunLive...