Sunken vessel in Tauranga Harbour being re-floated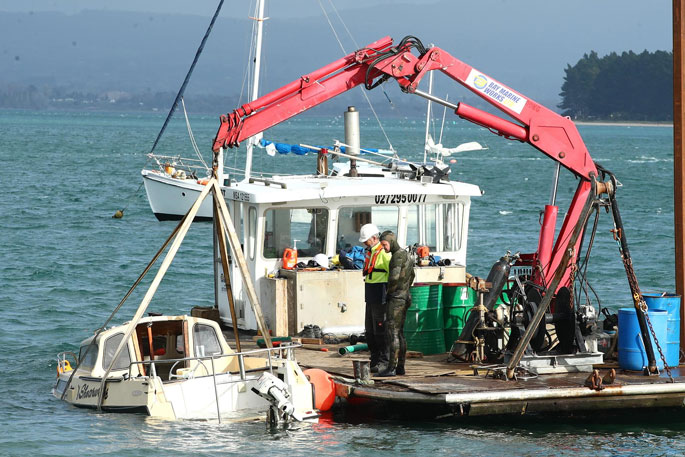 A vessel that sunk in rough waters in Tauranga Harbour is being re-floated today.
The yacht was reported to be sinking in the harbour on Tuesday afternoon.
Bay of Plenty Regional Council's harbourmaster Jon Jon Peters confirmed that a 7.9m boat has sunk on its mooring at Pilot Bay.
Residents in the area also reported the vessel sinking, saying only the top part of the yacht was visible.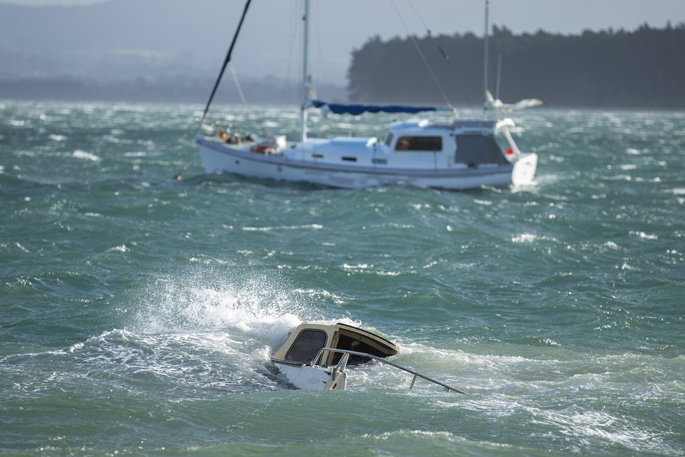 In a statement, Jon Jon says debris has also been collected from the shoreline.
"There's no evidence of oil in water."
The harbourmaster team are now investigating what caused the sinking.
A BOPRC spokesperson confirms that the refloating was not being undertaken by the harbourmaster but by a private contractor. The vessell will be towed back to the contractor's premises.
SunLive photographer John Borren has snapped a photo of the yacht being pulled from the harbour.
Acoording to the MetService, today's forecast is westerly 20 knots easing to southwest 15 knots this evening. Moderate sea easing this evening.
Partly cloudy, a few afternoon showers possible. Northerly swell half a metre dying out.
A sea swell of 0.4m was observed at about 9am.
More on SunLive...