New hub to be designed for Opotiki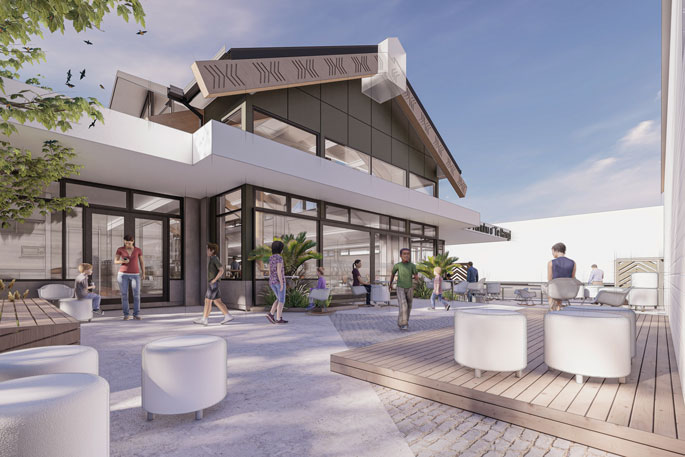 Opotiki District Council is joining with the Opotiki Arts Society to create a new courtyard space behind Te Tahuhu o Te Rangi, once building work is complete.
The agreement means that both buildings will have access to the courtyard space on King Street.
The paved outdoor area will be part of the library and digital hub to sit, relax, eat, drink and chat.
But the space will also be used by the Art Society for events and exhibitions and possibly some displays of outdoor art and sculpture.
Council's Strategic Development Manager, Sarah Jones, says the joint use of the space is a 'win - win' for the Council and the Art Society and a wider win for the public at large.
"The Art Society have generously gifted the strip of land between Te Tahuhu o Te Rangi and the Art Society building for use as a public space. It will be owned, administered and maintained by Council for public use as a courtyard at the rear of Te Tahuhu.
"This really lovely public space fits with Council's vision to revitalise the wider CBD and create public-friendly and useable spaces to encourage more people to live, work and visit our town centre," says Jones.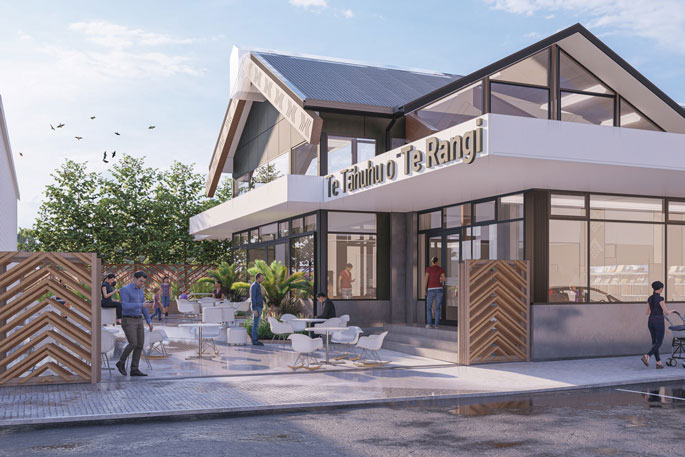 Arts Society President, David Poole, says gifting the strip of land is a way of opening up the area for public use but also keeping to its origins as an artistic space with opportunities for exhibiting local art.
"I look forward to seeing this area become a community heart – busy and accessible for everyone.
"People who visit Te Tahuhu can pop across and visit the amazing art centre as well. The link between the buildings will provide us with more opportunities to display local artists and art from further afield.
"I look forward to seeing the two buildings and the new courtyard between them become a flagship – a heart and destination for visitors and locals alike," says Poole.
While the final look and design of the space is yet to be agreed, several concept drawings have been produced to illustrate the way the space might be used and how it connects to both buildings.
More on SunLive...