Rocket Lab's latest launch fails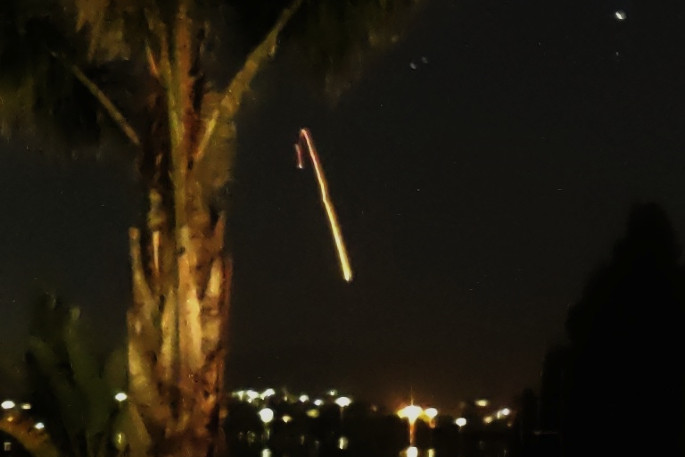 A Rocket Lab Electron booster carrying two commercial satellites failed to reach orbit yesterday after suffering an anomaly just minutes after lift-off.
The launch failure occurred less than three minutes after a launch from Rocket Lab's Launch Complex 1 on Mahia Peninsula, and just after the Electron's two stages separated. Two Earth-observing satellites for the company BlackSky, their flight arranged by the firm Spaceflight, were lost.
"The issue occurred following second stage ignition during the flight on May 15, 2021 UTC, resulting in the loss of the mission," says a Rocket Lab spokesperson.
"The launch vehicle's second stage remained within the predicted launch corridor and caused no harm to the public, Rocket Lab's launch or recovery crews, or the launch site.
"Electron's first stage safely completed a successful splashdown under parachute and Rocket Lab's recovery team is working to retrieve the stage from the ocean as planned."
Jayden Littolff was watching the launch from Tauranga, and captured images on camera.
"I took these images last night of the ascent of Rocketlab's electron first stage. The view is from the avenues, Tauranga," says Jayden.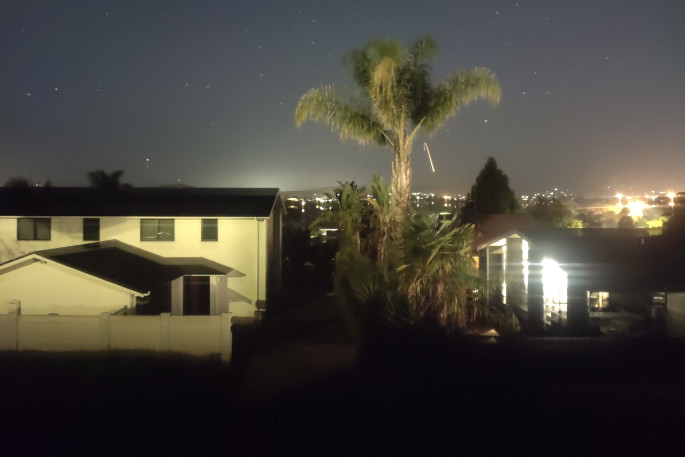 The rocket launch, seen from the Tauranga avenues. Photo: Jayden Litolff.
"At first I thought I wouldn't be able to see the second stage burn but then the live stream indicated that it had failed to light properly. This is really disappointing but I know we will see Rocket Lab return to flight in better shape as soon as they can."
In Pukehina 'Astrofarmer' was filming the launch from his back yard.
"What a shame rockets and space are never an easy task. I saw some kind of failure while recording, maybe second stage fail - 1:14 seconds into the video."
Rocket Lab founder and chief executive Peter Beck says they are working closely with the Federal Aviation Administration – FAA - to investigate the anomaly and identify the root cause to correct the issue for future missions.
"We are deeply sorry to our customer BlackSky for the loss of their payloads," says Peter.
"We understand the monumental effort that goes into every spacecraft and we feel their loss and disappointment. Our team is working hard to identify the issue, rectify it, and be safely back on the pad as soon as possible.
"On one of our toughest days, our team operated with professionalism and worked swiftly to ensure the anomaly was managed safely. Our team is resilient, and our top priority remains to safely and reliably return to flight for our customers. We will learn from this, and we'll be back on the pad again," says Peter.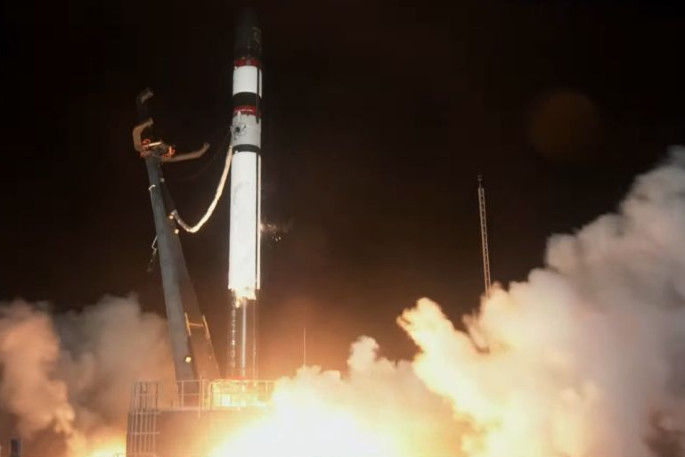 Launch on Saturday. Photo: Rocket Lab.
The anomaly occurred after 17 successful orbital launches of the Electron launch vehicle.
A camera mounted on the Electron's upper stage showed stage separation 2 minutes and 35 seconds into the flight, followed by what appeared to be a brief ignition and a sharp sideways motion before shutting down. Rocket Lab confirmed a loss of telemetry from the rocket four minutes after liftoff.
Saturday's launch failure follows a failed launch in July 2020, which the company traced to a single faulty electrical connection. Rocket Lab's first Electron launch in 2017 failed to reach orbit due to a telemetry issue.
With multiple launch vehicles currently in production, Rocket Lab is prepared for a rapid return to flight as soon as investigations are complete and any required corrective actions are in place.
"Seeing a rocket launch with your own eyes no matter how far away you are is always a magical experience," says Jayden.
More on SunLive...