What's on - bird show, markets and museums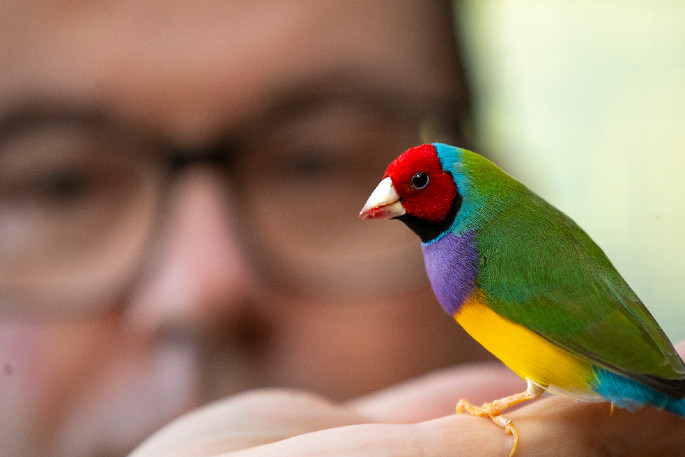 Good morning and welcome to Sunday. Ko te ra tenei i hanga e te Ariki. Ka koa tatou, ka koa hoki ki reira.
This morning's early rain which was heavy at times, is expected to clear, with the day becoming fine. Northerlies will turn westerly later in the morning.
It's a one-clothing-layer day with an expected high of 22 degrees, and an overnight low of 10 degrees. High tide is at 9.35am and low tide at 3.39pm. Sunset is at 5.15pm.
What's on today?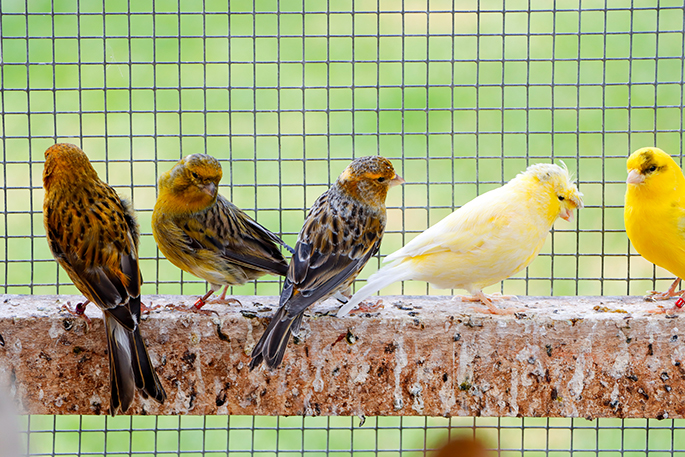 The Tauranga Bird Club Animates Show and Sale starts at 1pm today, after judging is completed. Head along to see hundreds of birds on display at the Mount Sports Centre. Entry is $4 adults, $2 children and families $10.
There is a community garage sale at The Remaker Space in Willow Street, started at 9am.
The Katikati Artisan Craft Market is being held at Chrome Café in Katikati with local artisan crafters showing their handmade crafts from 9am – 1pm.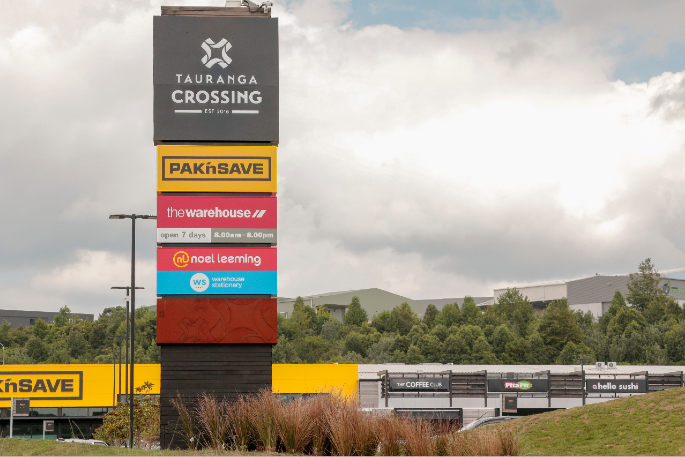 Tauranga City Council and Western Bay of Plenty District Council are holding a 'Tauriko for Tomorrow' pop-up feedback session at Tauranga Crossing from 11am – 4pm today so that the public can provide feedback on the short and long-term transport options and proposals for the Tauriko West community. Find out more about the project at www.taurikofortomorrow.co.nz
For more events visit My Tauranga.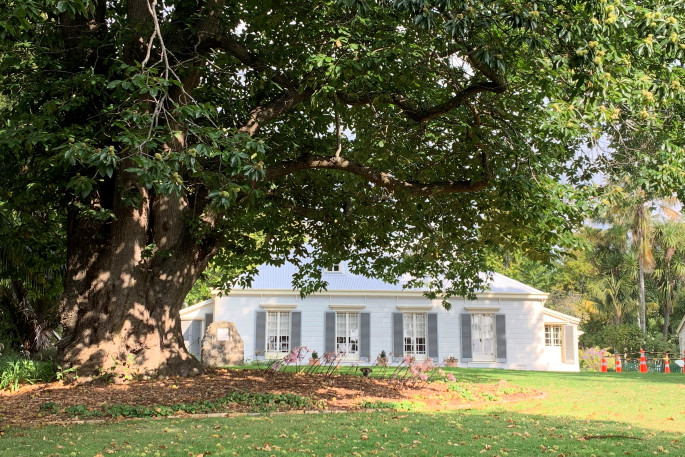 The Elms | Te Papa Tauranga in Mission St is open from 10am - 4pm. Come and view the Mission House and gardens. For more information click here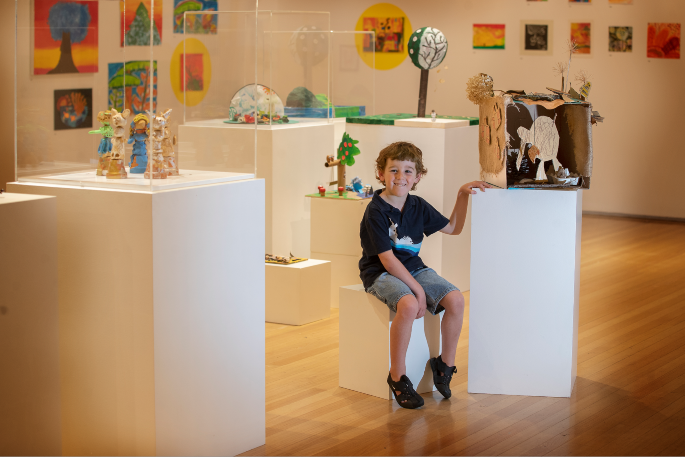 Kobe Jennings, 5, winner of the 'Innovative Use of Art Materials' award with his 'Insect and Bird House'. Photo: John Borren.
Take a walk through Tauranga Art Gallery and view the many exhibitions on display there this week, including the entries in the Acorn Foundation Youth Art Awards. The gallery, in Willow St, is open from 10am - 4pm.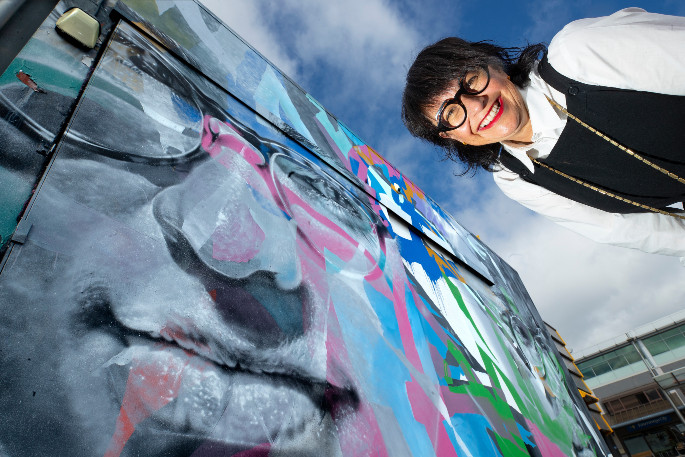 Love public art? CITY ART WALK TAURANGA app is a free to download walking tour of 20 public artworks in Tauranga's city centre. For more information click here
Enjoy workshops at ReMaker, with the community of makers, located at Our Place in Willow St. Click here for more information.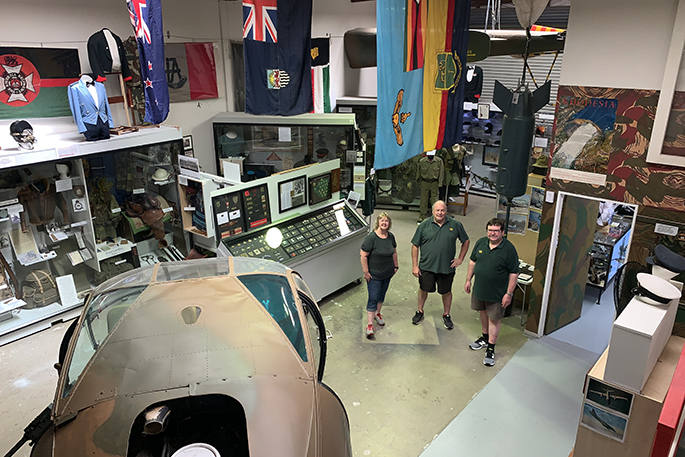 Diana Bomford, Tony Fraser and Hugh Bomford at the Lion and Tusk Museum at Mount Maunganui
Have you been to the Lion and Tusk Museum yet? It's open today from 10am - 3pm at Unit 4, 14 Portside Dr, Mount Maunganui. Come and see a massive display of Rhodesian military history records and exhibits of uniforms, medals and equipment. Opening hours are 10am – 3pm Thursday to Sunday. For more information click here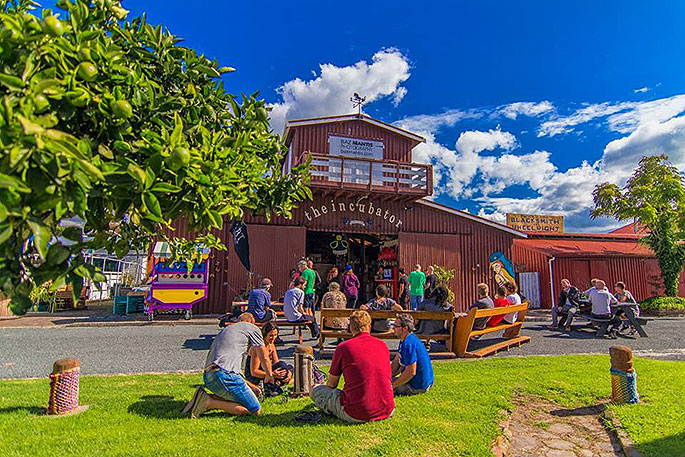 The Incubator
At The Incubator Creative Hub at Tauranga Historic Village, there are many exhibitions, workshops and events happening daily. For more information click here. Exhibition hours are 10am – 2.30pm.
What else is on today?
Association Croquet
At Club Mount Maunganui, Kawaka St. Mon, Wed, Sat; 9:15am for 9:30am start. Visitors, new players welcome. Ph Jacqui 07 574 9232
---
Bay Singles Social Group
Join a bunch of over 50s young singles. Weekend dinners, pot-lucks, occasional outings. Have a go! Ph Delia 027 284 8762, Andrea 021 133 0313
---
Beth-El Messianic Family
Jews & Gentiles celebrating Messiah Yeshua (Jesus). He is returning. Be ready. You are welcome. Shabbat Shalom Otumoetai Primary @ 10am. Ph Joel 021 768 043
---
Dragon Boating
Every Saturday 8.30am at Sulphur Pt. Come & enjoy some fun & fitness on the water. Ages 12+ Contact: Brooke 0220782308
---
Genealogy Informal Group
How's your family research? Discuss with other genealogists, 1:30pm, hall behind Brain Watkins House, 233 Cameron Rd. Ph Janet 576 8855
---
Greerton Hall Market
2nd & last Sat of month, 8am-12pm. Stalls inside/outside. Discounts for charity groups. Refreshments at kitchen. Ph/txt for site Tricia 027 908 2952, www facebook.com/greertonhallmarket
---
Healing Optimal EFT
Learn how to heal your mind & body using the Unseen Therapist within you. Free e-booklet describes this proven process. https://www.emofree.com/unseen-therapist Text 0210 274 2502
---
Invitation To Meditate
Follow your own meditation practice with friends in 1 hour of silence. 10am-12 in hall behind Brain Watkins House, 233 Cameron Rd. Refreshments. All welcome. Txt 0210 274 2502
---
LOL Laughter Wellness
Learn to release your happy hormones & give yourself a boost. Make laughter a choice, not consequence. Arataki Community Ctr, 11-11:45am. Trish 022 036 6768 lollaughterwellness@gmail.com. Koha
---
Miles Calder, Autopilot Life
From understated folk-rock to swirling psychedelia. A nationwide tour backed by electrifying new band. 7pm, Jam Factory, Historic Village, 17th Ave. Book @ www.theincubator.co.nz
---
Otumoetai Tennis Club
Adult tennis. Start 1:30pm. Bellevue Park Windsor Rd (adjacent to swimming pool). New players & visitors welcome. Ph Victor 027 577 1818 a/hrs.
---
Play Petanque
Join us for serious fun, Sat 1-4pm, Tues 1-4pm & Thurs 11am. Equipment supplied, 45 Kawaka St, Mt. Ph 022 070 8200
---
Porcelain & China Painting
Check out this enjoyable & easily learned art form. Materials required are available to get you started. Ph 027 553 3042
---
Tauranga Bird Club Show
Show & Sale on May 15th 1-5pm, May 16th 8:30am-1pm, Mt Sports Centre. Cash only for entry & sales.
---
Tauranga Farmers Market
7:45-12pm at Tauranga Primary School, 31 5th Ave. Rain, hail or shine. Direct from the producers. Support local.
---
Tauranga Floral Art
Monthly workshop & demonstration, plus beginners class. Baptist Church Hall 9:30am. New members welcome. Ph Sue 021 121 4928
---
Tauranga Fuchsia Group
Last Sat each month at Art & Craft Centre, Elizabeth St West, 1pm. Learn how to care for fuchsias. Ph Pat 579 1655 or Noeleen 578 4643
---
Te Puke Scottish Society
Dance, 7-10:30pm, Memorial Hall, Jellicoe St. Great music, airconditioned hall, light supper, great company, raffles. $7 entry. Ph Valerie 573 7093
More on SunLive...