Local women building brighter futures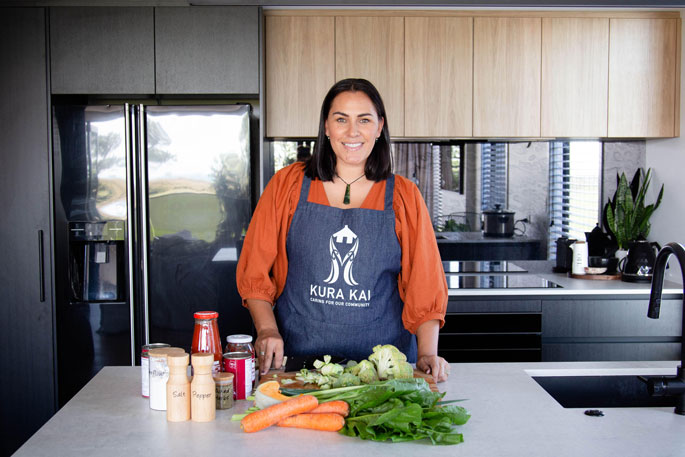 Feeding hungry bellies and hungry minds, and helping people achieve their financial goals faster will be the hot topics of conversation at Lyon O'Neale Arnold Lawyers' Wonder Women networking event on 25 May.
Wonder Women Building Brighter Futures will hear from social media influencer Makaia Carr, founder of Kura Kai, a charity that donates chest freezers to high schools around New Zealand and coordinates groups of local volunteers to cook and fill them up with meals that students can take home to their families.
Makaia lives in Papamoa and coordinates the Bay of Plenty operation, cooking meals herself and collecting meals from others to stock the freezers at Te Puke High School, Otumoetai College, Mount Maunganui College and Papamoa College.
Other speakers include Michelle Ballard, a deputy principal at Mount Maunganui College taking students to Wellington for the Festival for the Future, a showcase of leadership and innovation; and Alisha Brady, a financial adviser with enable.me, helping people achieve their financial goals faster.
Michelle says the Festival for the Future exposes students to inspiring young people "doing cool things in their community".
"The festival shows students what is possible and changes the way they view the world."
Alisha will be dispelling some myths about money, discussing the impact of your financial personality and tendencies, and ways to better control your finances, pay off debt faster and grow wealth.
What: Wonder Women Building Brighter Futures
When: 5.30pm, Tuesday 25 May
Where: Tauranga Yacht and Power Boat Club, 90 Keith Allen Drive, Tauranga
Tickets: $15. All proceeds to support Kura Kai and Mount Maunganui College students attending Festival of the Future https://www.eventspronto.co.nz/buildingbrighterfutures

More on SunLive...