Lakes community to hold public meeting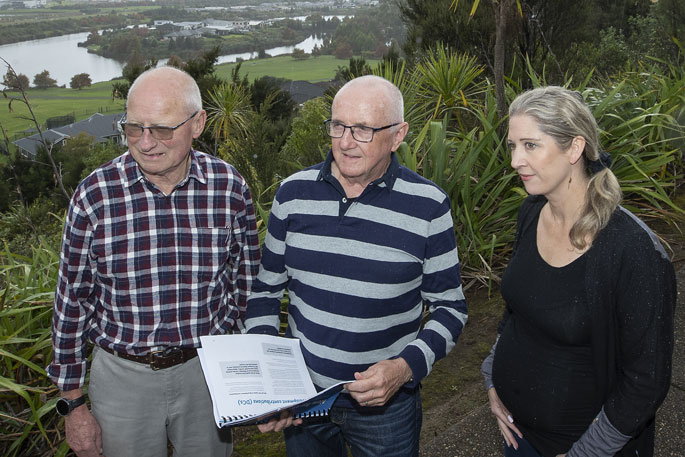 A public meeting on Wednesday, to provide residents the opportunity to discuss the impact of the Council's recently released draft Long Term Plan is being held on Wednesday.
The recently established Lakes Community Association will be holding the meeting on May 19 will be held at Taumata School.
"We had a public meeting in April with a good turnout of over 100 people," says Lakes Community Association interim chair Tony Gavin.
"We formally agreed to establish the Lakes Community Association and we started working on drawing up a constitution to be approved by the residents but it got overtaken by the Long Term Plan.
"So our priority at the moment is to get the resident's views on the Long Term Plan and provide submissions, and then we'll follow that up with formally incorporating the association."
Tony says the motivation for establishing the association was driven by the fact of the commissioners being appointed.
"We realised that the normal communication that residents can have with councillors was not going to be available and that we needed the format to engage with the commissioners and hence that was the motivating force to get the formal association of the group established."
Tony has found there has already been good interaction with the commissioners.
"We've already done a presentation some time ago with the commissioners. We informed them about the Lakes and outlined the issues, and they encouraged us, once the Long Term Plan was out, to hold a public meeting to discuss the plan and also to submit to them.
"We've been talking with Council staff and it looks like we'll have the four commissioners at our public meeting on Wednesday plus some key staff from Council. This will be an opportunity for residents to engage directly with them at the meeting."
Since the association first met, a Facebook page has been established, a database of residents is being developed and there is an on-line survey seeking residents' views as to what they would like to see in the Long Term Plan.
Tony says that housing, communications, transport and community facilities have already been identified by residents as issues of concern.
The Lakes Community Association meeting will be held from 6.30pm – 8pm at Taumata School, Mortlake Heights on Wednesday, May 19, and all residents are invited to attend.
More on SunLive...