Huge job ad increase after Covid impact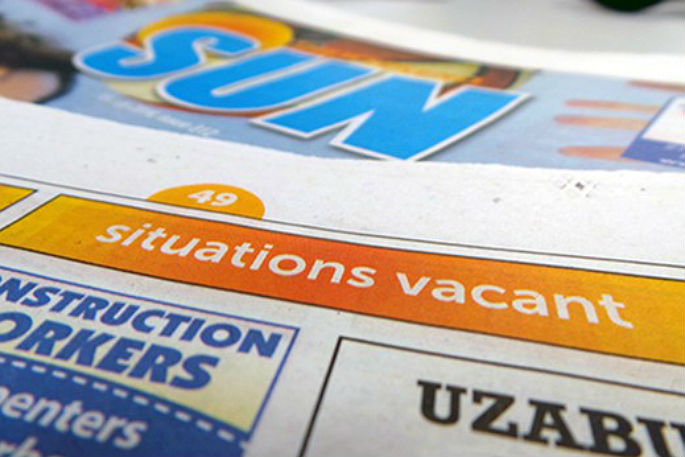 A massive rise in new job opportunities across the Bay of Plenty compared to this time last year has been put down to the impact of the Covid-19 lockdown last April.
However, figures show a continued rise month-on-month and compared to the last non-anomaly year.
Job advertisements on SEEK, according to their NZ Employment Report, jumped by 417 per cent across the region compared to the same time last year, when New Zealand was in the grip of a national lockdown.
But a rise in job options of 31 per cent compared to April 2019 and an 8.7 per cent increase month-on-month from March are perhaps more telling statistics.
Across the nation saw April, for the second consecutive month, show the highest number of jobs ever advertised on seek.co.nz, highlighting the continued increase in demand.
"In April we have seen the job ad boom continue, as New Zealand hits record-high job advertising numbers for the second consecutive month," says Janet Faulding, general manager, SEEK NZ.
"Job ads increased by 12 per cent month-on-month and 355 per cent year-on-year.
"April 2020 was the lowest month of the year as New Zealand was in the midst of the nationwide level four lockdown.
"The record number of job advertisements last month is especially telling as April is typically the second-quietest month of the year after December, due to the Easter and Anzac holidays."
However, job applications have shown a decrease across the nation, with a nine per cent drop compared to March.
"Whilst we have reached new heights again in terms of job ads, the demand for candidates means the number of applications per job advertisements fell," Janet explains.
Nationwide, job ads were up by 12 per cent compared to March and 355 per cent compared to April 2021. Figures are also up 19 per cent when compared to the previous year.
Seventeen industries are at the highest ever volumes. Hospitality and tourism continues a very strong start to 2021 with a 43 per cent month-on-month increase.
More on SunLive...