Card fee changes welcomed in Tauranga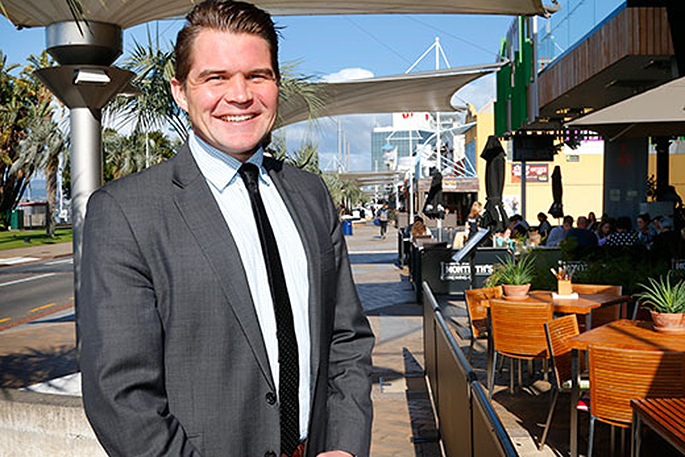 Tauranga Chamber of Commerce is welcoming the introduction of a Retail Payments Systems Bill, which will see a reduction in merchant service fees charged to businesses when customers use a credit or debit card.
Commerce and Consumer Affairs Minister David Clark has announced the Bill will be introduced later this year, with the hope of saving an estimated $74 million each year for New Zealand merchants.
A 0.8 per cent cap will be introduced on the interchange fee merchants must pay for credit card transactions, whilst a cap of 0.6 per cent will be brought in for online debit card payments.
Contactless debit card interchange fees will stay at their current levels of 0.2 per cent or less, and for swiped and inserted debit, it will stay at zero per cent.
"The new regulatory regime is estimated to result in savings of approximately $74 million each year for New Zealand merchants. Smaller retailers, and those who rely on credit or online sales will particularly benefit from these savings," says Clark.
The move has been welcomed by Tauranga Chamber of Commerce, who believe the Bill will make it increasingly easy and advantageous for businesses to take their trading online.
"It is a great announcement as it complements the government's focus on making it easier for businesses to do more business online," says Tauranga Chamber of Commerce chief executive Matt Cowley.
"The Government wants to make New Zealand businesses more resilient by developing online purchasing options.
"The merchant fees eat away at earnings for retailers who already operate on thin margins. Many retailers are in an ultra-competitive market and they are unable to increase prices as they face tough competition from discounted overseas mega-outlets."
The Bill will require reductions in interchange fees as soon as possible, enable direct intervention by the Commerce Commission to regulate different participants in the retail payment system and the introduction of a disclosure and reporting requirement to enable better monitoring.
Marisa Bidois, CEO of the Restaurant Association, says they have lobbied hard for regulation on merchant fees, with just under 90 per cent of their members believing the merchant fee system needed an overhaul, especially when compared to Australia's model.
"This is a very welcome decision for the hospitality industry," says Marisa.
"Merchant card fees have been on the increase since contactless payments have come into more general use. These fees have been costing our businesses thousands each year.
"We still experience higher prices in New Zealand than in Australia and the United Kingdom and pay nearly twice as much as Australian retailers pay in merchant fees. On average, we understand it is estimated to be $13,000 per year more than Australian counterparts.
"With contactless payment increases over the past year, these fees have become incredibly difficult for our businesses to manage.
"Bringing transparency to merchant fees will serve hospitality businesses far better over the long term than allowing a hands-off."
The Government aims to seek final policy decisions on reducing merchant fees in mid-2021, with a view to the full regulatory regime coming into effect next year.
More on SunLive...