Snowfall warning issued for Desert Road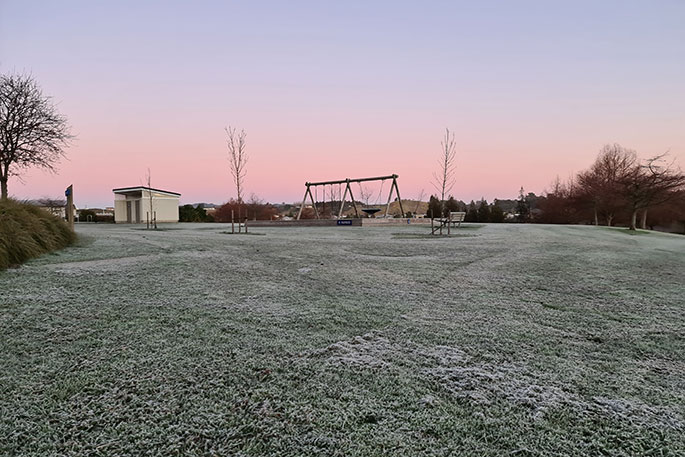 A snowfall warning has been issued for the Desert Road, as a cold blast moves it way up the country.
A few snow flurries are being forecast about the summit of the road overnight, but little, if any, snow is expected to settle on the road.
Frosts are also being forecast for many places tomorrow.
"The cold air moving up NZ will be locked in by an incoming high pressure zone - meaning frosts are likely across a number of regions overnight tonight," says WeatherWatch.co.nz
"The main risk zone will be the South Island where high pressure is expanding, while the North Island will have more wind, rain and cloud to limit frosts to perhaps only around Central Plateau."
Temperatures tonight in the South Island may well go below -5 in some alpine communities and for lower lying areas -1C to -3C is expected, says WeatherWatch.
"We have worked hard to try and make it easier to see upcoming frost risks across New Zealand and have two ways you can see the risks.
"The NZ Frost Forecaster at www.RuralWeather.co.nz has a special Frost button top of the page and this not only shows your very local area (or anywhere in NZ you choose) but it also displays it in graph form to show you when the frost risks really are. This is currently FREE to access so please check it out."
More on SunLive...