Tauranga Council to stop accepting cheques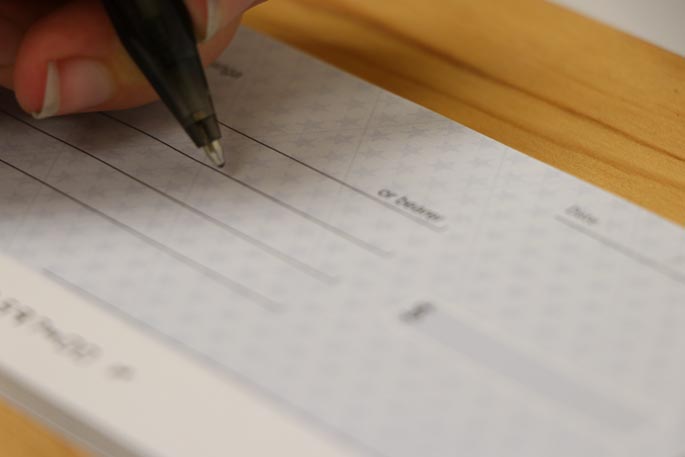 Tauranga City Council is joining joining other organisation, including Western Bay Council, in phasing out cheques.
People are being encouraged to consider new payment options as major banks start phasing out cheques.

All major banks have indicated they will stop accepting cheques soon – including the council's bank, ANZ, says a council spokesperson.
"Consequently, the last day the council will accept cheque payments is Friday, May 28.
"The council offers several payment alternatives, some of which are more convenient than paying by cheque."
The alternative options are:

- Internet banking. This involves making payments from your bank account to the council's

- Payments through our website. A 1.3% surcharge applies to payments by debit or credit card

- Set up a direct debit for regular payments (e.g. for rates)

- Payments by EFTPOS, credit cards and cash are still accepted at certain council locations including the 91 Willow St service centre
The council's transactional services manager, Jim Taylor, says many people are choosing to pay their rates by direct debit because it offers hassle-free automatic payments.
Direct debit also means people can spread payments over a year – paying monthly, fortnightly or even weekly.
The council sends out rates invoices twice a year – in February and August.
People who are paying by direct debit do not need to take any action when they receive these invoices, but other people need to arrange payment by the due date.
"We want to make it as easy as possible for people to manage their payments," says Jim.
"Apart from rates, we're offering internet banking and website payments for fines, dog registrations and library card accounts.
"We encourage people to get in touch with our staff if they need any help switching to a new payment method."
People can find out more about payment options at www.tauranga.govt.nz/payments, or by phoning the council at 07 577 7000.
The council's website also includes information on rates rebates and remissions for people who are having difficulty paying their rates.


More on SunLive...