Rain, snow and humid winds forecast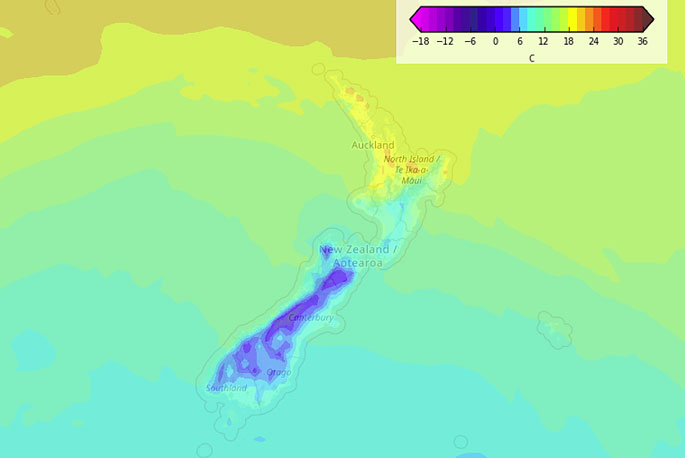 Humid north to northwesterly winds are expected to drive temperatures to around 22 degrees in the Bay of Plenty, before a cold snap hits tomorrow.
Weatherwatch.co.nz says a northwesterly airflow is lying over New Zealand today.
Meanwhile, a cold front moves into the lower South Island this morning, it pushes northwards to reach the lower North Island overnight.
"There will be some wet weather in some form for western regions today, heaviest about the West Coast," says the weather organisation.
"As a cold front moves northwards it brings rain pushing up the eastern side of the South Island. Some snow will arrive with this cold front, more details in the forecasts below.
"Expect a warm day for eastern regions but invariably as the cold front moves northwards it will make those temperatures drop."
In the Bay of Plenty, things are looking mostly cloudy with a risk of a shower.
Weatherwatch.co.nz says showers are more likely during the afternoon.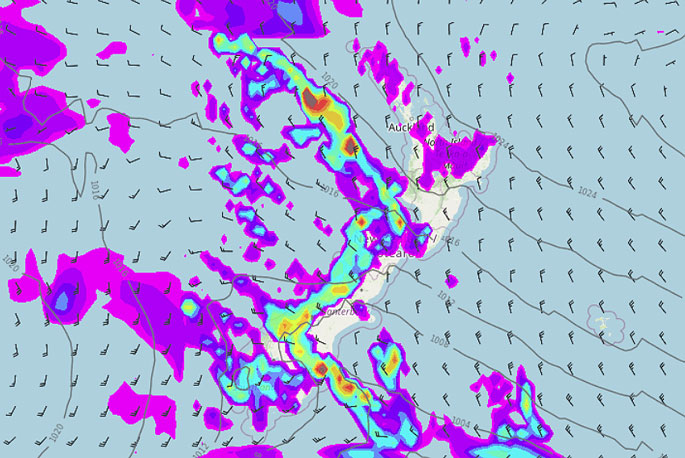 A map forecasting rain movements at 3pm today.
More on SunLive...