"Crucial" long term plan opens for consultation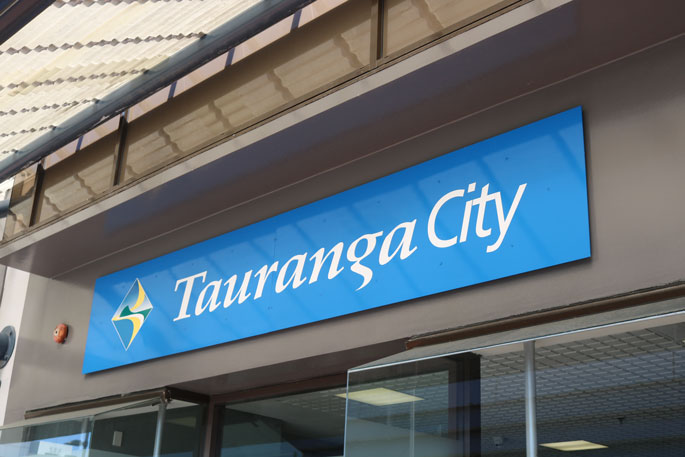 Tauranga City Council is inviting people to have their say on what they say is the most important long-term plan in recent history, when consultation opens tomorrow.
The plan proposes investing in six key priority areas to help make Tauranga a great place to live, now and for the future, a council spokesperson says in a statement released this afternoon.
"The city faces major challenges because of historical under-investment, contributing to problems such as traffic congestion, a housing shortage, and overburdened or inadequate community facilities."
The proposals are outlined in the draft Long-term Plan 2021-31, which sets out a budget and work plan for the coming decade.
The six priorities are:
1) Community spaces and places, $672 million – replacing old facilities and building new ones to serve the city's growing population. Examples include pools, sports halls, sports fields and libraries.
2) Transport, $1.9 billion – helping people move around the city more easily and improving connections for local businesses.
3) Resilience, $296 million – strengthening the city's ability to cope with natural hazards like tsunamis, floods, landslides, erosion and sea level rise.
4) Space for new homes and businesses, $2.5 billion – increasing land availability while building and improving roads, pipes and other infrastructure to support a growing population.
5) City centre, $126 million – revitalising the region's heart, spurring the local economy and encouraging private investment.
6) Delivery, $31 million in 2022, plus an average increase of $3m per year afterwards – improving the council's resources to provide quality services and ensure the 10-year investment programme can be delivered.
Commission Chair Anne Tolley urges residents to get involved with the long-term plan by thinking about the investment priorities, how they should be paid for, and making submissions.
"The investments in this long-term plan are by far the most significant in Tauranga's recent history," she says.
"They aim to meet the needs of our growing population while also creating a better city for the people who live here now.
"These investments are for now, and for the future."
The council is considering several options for funding the investments, including equitable ways to spread proposed rates increases among households and businesses.
Households
For residential ratepayers, the proposed average rates increase in 2022 will be about $1 a day, or between $4.90 and $9 a week.
For the median household, this is 17 per cent (8 per cent plus the new kerbside waste service), or $7.58 per week.
The median home is at the mid-point of property values, meaning there are an equal number of more valuable and less valuable homes across the city.
Businesses
For commercial ratepayers, the proposed average rates increase in 2022 will be between $16 and $65 per week.
The council proposes that owners of commercial properties pay $1.60 for every $1 paid by owners of residential properties with the same value (called the 'commercial differential'). Currently, it's $1.20.
Note that businesses can claim rates as an expense on their tax returns and reclaim GST.
The median commercial business rates increase would be 35 per cent or $32.45 per week.
Consultation
The council will consult on the plan with the people of Tauranga from tomorrow (May 7) to June 7.
More information will be available from tomorrow at www.nowforthefuture.co.nz.


More on SunLive...