Tauranga Chamber CEO discusses LTP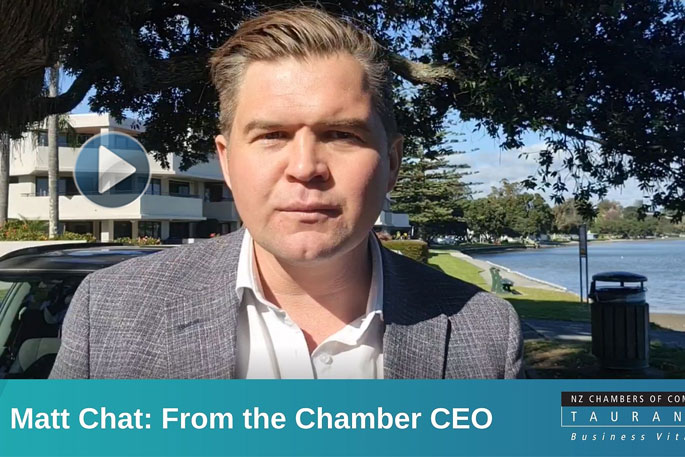 Rates increases, housing, transport and community facilities are all topics being address in Tauranga City Council's Long Term Plan.
The LTP is being released for consultation tomorrow. Read here for an understanding of what might be included in the plan.
Tauranga Chamber of Commerce CEO Matt Cowley talks about the LTP in his latest Matt Chat video, which has been released today.
In it, Matt outlines the key issues facing the business community and what the Chamber will be focusing on as part of our submission.
Watch the video above to see what he has to say.
-This video was originally developed for the Tauranga Chamber of Commerce Chamber Voice newsletter. Please click here to read this in full.
More on SunLive...