Toddler survives 22 hours alone in the bush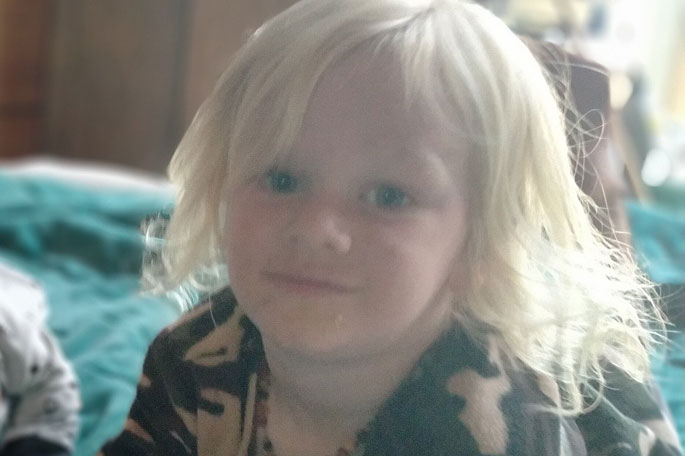 Three-year-old boy Axle who survived 22 hours alone in the cold after going missing from his home, spent the night in Gisborne Hospital.
The toddler wandered off from his Mangatuna home near Tolaga Bay at about 1pm on Tuesday, dressed in only a t-shirt, nappy and gumboots. Overnight temperatures in the area dropped to around 7C.
He had gone more than 3.5km kilometres over rugged terrain before he was found, nearly 22 hours after he went missing.
He was taken to hospital for observation, police say, and stayed overnight.
Peter Hughes, one of about 150 volunteer searchers, had combed the river and obvious spots near the house, but he found the boy kilometres up a track into a forestry area.
"He's done very well - in the bush all night ... he was sitting in the gully when I was calling out, and I could hear a kid calling out from way over the other side," Hughes told Checkpoint.
Hughes says Axle was wet and very hungry. "All he wanted to do was get to his mum."
Constable Richard Reeves says volunteers found him, after taking food to the person setting up a radio aerial for the search.
"A couple of volunteers were taking some lunch up to the guy that was setting up the repeater aerial, so the search and rescue teams that are trained could use their radios, and heard a little boy, went up a bit further again and he found him.
"We were extending the boundaries, time was of the essence, we were dreading what potentially might have happened if it had have carried on.
"It was a lot of luck - a good outcome."
Reeves says it probably warmer under trees where Axle ended up, with a bed of pine needles and pigfern, and the bush canopy retaining heat.
"For starters he's obviously pretty tough to survive it. He's just ended up in a good place up under the trees.
"You're usually looking at three or four degrees warmer - but still would have been a really cold night for him.
"A lucky escape really."
When someone that young goes missing they are usually found from 500m to 1km from the house, he says, but Axle had carried on after tumbling down a bank.
"He's gone up a ridge line above the house and he's obviously fallen down the steep side of a bank and he's carried on down ... that's how he's got further and further away and out of the initial search area."
Search and rescue teams had used thermal imaging but it can fail to detect heat through heavy bush canopy, Reeves says.
"[The family] did everything right, they had a good look, they started searching, and then when things started getting a little bit more serious they realised it was time to get search efforts ramped up and that's what they did."
Reeves says from what he saw yesterday, he's confident Axle will be fine and the hospital stay was precautionary.
"His only ailment when he came out, was that he was hungry."
There were no signs of hypothermia which was "quite a surprise", Reeves says. "He's a tough little fella and ended up in a good place."
-RNZ.
*Please note: Axle's name and age have been corrected from what police originally reported, following consultation with his family.
More on SunLive...