SH33 to get new slow vehicle bay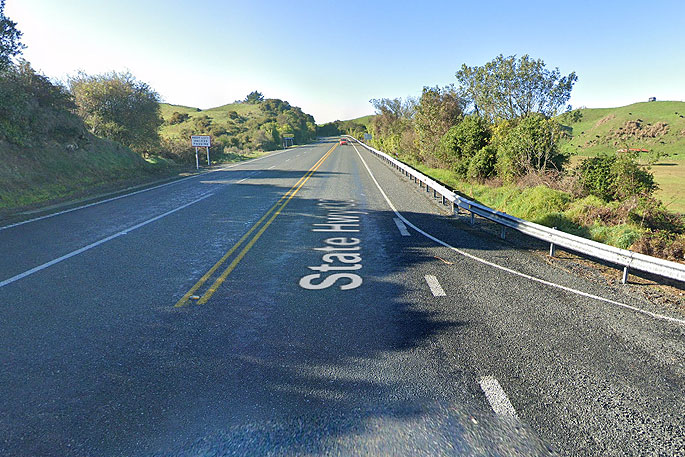 Passing on State Highway 33 is expected to become safer for all road users from next week, with a new slow vehicle bay replacing an existing passing lane just north of Okere Falls.
Waka Kotahi NZ Transport Agency regional manager infrastructure delivery Jo Wilton says concerns were raised about the passing lane starting at the SH33/Taheke Road intersection during engagement with iwi, stakeholders and the local community, as part of the SH33 Te Ngae Junction to Paengaroa safety improvements project.
"Drivers regularly use the Taheke Road right turn bay as the start of the passing lane, which is unsafe and illegal. To make this stretch of road and the intersection safer, a new slow vehicle bay will replace the existing northbound passing lane on SH33," says Jo.
During the engagement phase people made it clear the opportunity to pass slow moving traffic was still important, as this is the first northbound passing opportunity on SH33 after leaving Rotorua.
"Slow vehicle bays are like passing lanes, they help reduce driver frustration and unsafe passing manoeuvres by allowing slower vehicles to pull over to the left so other vehicles have the opportunity to pass."
Changes to the road layout are expected to take place on Thursday, May 13, weather dependent. Drivers are encouraged to take extra care, reduce their speed and follow directions of the traffic management staff and signage. Minor delays can be expected.
Waka Kotahi says it is committed to Vision Zero, a vision for Aotearoa New Zealand where no one is killed or seriously injured on our roads.
Road and roadside safety improvements have been underway since late 2017 as part of the SH33 Te Ngae Junction to Paengaroa safety improvements project.
This road was identified as a high-risk rural road, and the safety improvements are part of the Safe Network Programme.
The SH33 safety improvements also include a wide centreline from Te Ngae to Paengaroa, flexible roadside safety barriers at high risk locations, safety improvements in Mourea, Okere Falls and Paengaroa, rumble strips, and a south-bound passing lane between Paengaroa and Okere Falls.
The 34km long route is being completed in stages. The next stages, including the shared path between Mourea and Okere Falls, are due to start in the next month.
The $34.5 million project is expected to be finished in the 2021/2022 construction season.
For more information visit www.nzta.govt.nz/tnj2p or Using Slow Vehicle Bays.
Plan ahead for a safe, enjoyable journey this summer. Keep up to date with:
More on SunLive...