The threads that make a farmer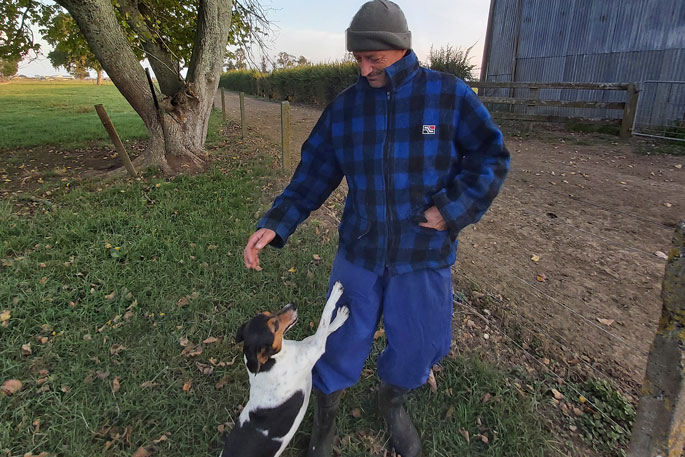 Fashion – a word that most likely springs models and catwalks to mind rather than the clothes sleepily chucked on at 4am before milking.
But, there is plenty to be said for Kiwi farmers' getup.
Certain items and brands have stood the test of time – oilskins are the original waterproof outerwear, and Swanndri has been around for 108 years, just to name two.
These items are nostalgic for many of us, with generations of farmers wearing similar gear and even passing some of it down – a testament to its quality, given the delightful excrement it has had to endure.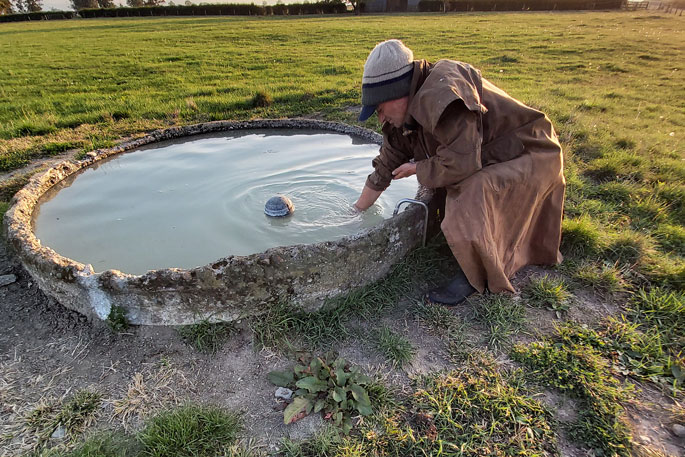 A classic oilskin, gumboot and beanie combo.
Among my fellow farm-kid friends, you're hard pressed to find one without 'Dad's old Swazi' or even 'Grandad's wool farm jersey' featuring in their wardrobe – even if they have moved to central Auckland for a life in the corporate world.
With that kind of legacy, who's to say a farmer in a Swanni over blue overalls isn't as classic as a Frenchman in a black and white striped top?
Practical over Prada
From what I've gathered, the farm gear that stands the test of time is equal parts durable, fit for purpose and snuggly.
Take the sheep shearer's black singlet for example.
Its origin stems back to the 1890s, when renowned Australian shearer, Jacky Howe, tore off the restrictive sleeves of his undershirt.
According to Te Ara, the Encyclopaedia of New Zealand, the classic shearers' singlet was made from wool and almost reached the knees in length, ideal for keeping aching lower backs warm after a day of hard manual labour.
Black became the colour of choice, as it hides the grime.
While the material may vary nowadays, singlets and woolsheds still go hand in hand.
Compare that to the stubbies of 1972. There's no need to explain why they're not practical… but the point is they came, and they went again.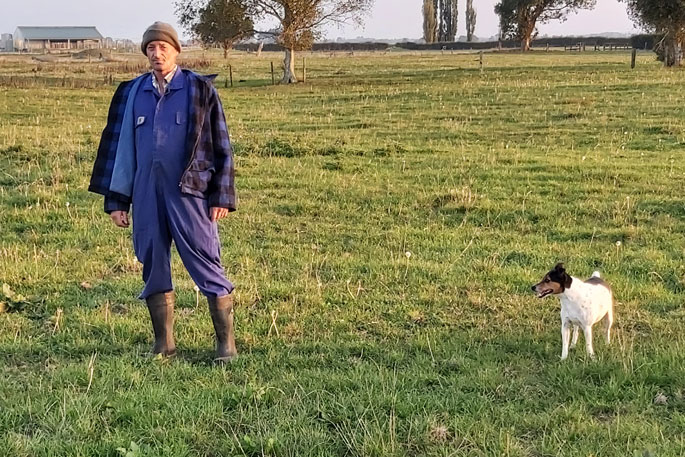 Mike Dyer, Wardville, wears his go-to farm gear.
Surely impracticality, as well as a cultural shift, is also why wearing suits and dresses for farm work in the 1800-1900s didn't stick. Putting on a tie to get the cows in instead of a baggy rugby shirt and Warehouse trackies under overalls is quite the contrast.
On the noggin
While a good hat has always been a part of a farmers' look, the kind of hat has continued to evolve – from the very functional and stylish wide brimmed Trilby hats of the 1950s to the less-so stylish and functional floppy Fred Dagg hats in the 80s.
Te Ara says that wide brimmed hats for farmers had a resurgence in the early 2000s, as awareness of the dangers of too much sun exposure grew.
Today however, a cap or beanie branded with your bank, insurance provider or local farm shop seems to be the go-to.
If it weren't for your gumboots…
Stiff, lace up leather boots were worn before one of Aotearoa's greatest icons loudly stomped onto the scene: the gumboot.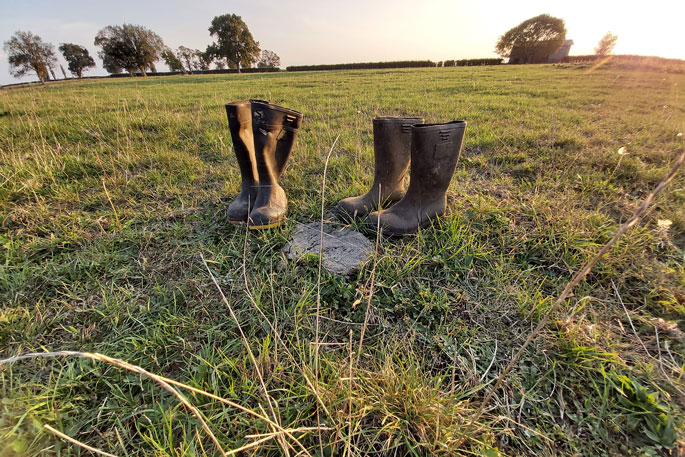 "If it weren't for your gumboots, where would you be?"
Rubber gumboots were first produced in New Zealand in the 1940s, with Skellerup making their first Red Band Gumboot in 1958.
One Fred Dagg smash hit and an entire gumboot-dedicated town later, and they've become a symbol of Kiwiana packed with sentimentality for many.
An example is the line-up of different sized gumboots that are a staple in a farming family's home: you move up the line as your feet grow into the pair your older sibling left behind.
The Red Band website has a page where people can share their 'Red Band memories'.
"I inherited my Fathers' old Red Bands in 1988," one reads.
"Still going despite a dog chewing a year ago. Given new ones 2018, too clean to wear."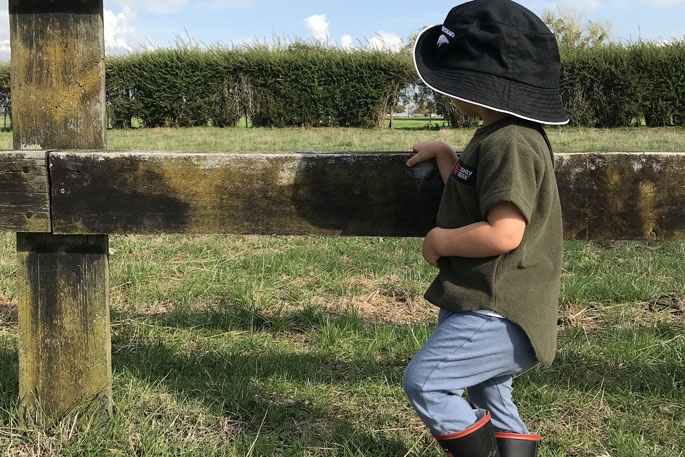 Jett Boston, 18 months, rocking his favourite footwear: Red Band gumboots.
More on SunLive...