Panel to inspire change comes to Tauranga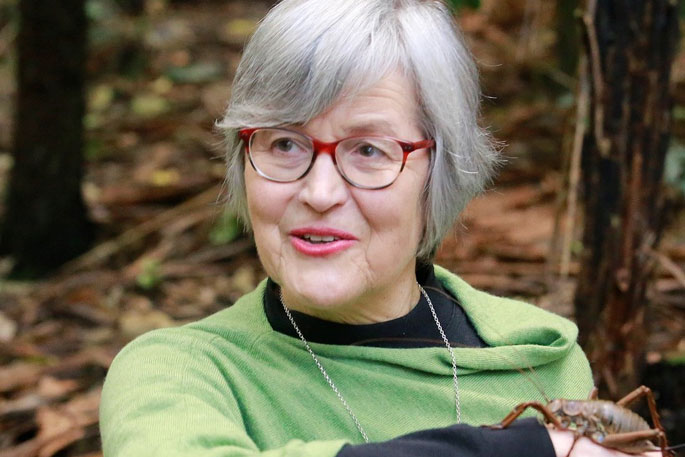 The first in a new series of "Good Green Gatherings" events to inspire change is being held in Tauranga next Thursday.
A panel of three speakers will take the opportunity to discuss the actions communities must take to care for terrestrial and marine environments.
Environmental concerns and community-led solutions will be discussed on May 6 at 7.30pm at the Village Cinema in the Historic Village to ensure that Aotearoa's diverse environments are healthy for future generations to enjoy.
The speakers on the panel for this event include Green Party MP Eugenie
Sage, University of Waikato Senior Lecturer Dr Shari Gallop and Chief Executive of Bay Conservation Alliance Michelle Elborn.
As the Green Party spokesperson for Oceans and Fisheries, Environment (including RMA reform and Waste), Conservation, Forestry, Assoc Local Government (Three Waters), Land Information, Civil Defence and Emergency Management, Sage says the meeting is a chance to talk with people about the importance of our oceans, and how we can better look after them.
"The oceans have been a sink for more than 90 per cent of the heat we have generated from global warming.
"They are affected by over fishing, dredging and pollution from land uses; including earthworks which pollute rivers, streams and estuaries with sediment.
"Less than 0.4 per cent of the seas around Aotearoa are protected; despite an international target of protecting 30 per cent of sea space by 2030," Sage says.
"We lag behind other countries in establishing marine protected marine area to help ensure marine life thrives.
"We need more marine protected areas while recognising Maori customary fishing rights and the 1992 Maori fisheries settlement.
"Those attending will have a chance to ask questions and contribute their thoughts on Tauranga Moana, the issues facing it, and how we can achieve healthy oceans."
Dr Shari Gallop will be talking about the coastal marine environment and the mountains-to-sea connection.
She will be highlighting New Zealand's diversity and wealth of coastal environments, and some pressing environmental issues.
Shari was the recipient of the New Zealand 2020 L'Oréal/UNESCO For Women in Science fellowship for her research on the science of restoring estuaries and what needs to be done in order to stand up to climate change.
Chief Executive of the Bay Conservation Alliance, Michelle Elborn, says the big objective is to see everyone working together to achieve landscape scale nature conservation, which in simple terms means we support the well-being of nature everywhere – our forests, streams,
wetlands, harbours, estuaries and coastal areas as well as our own backyards.
"Biosecurity challenges are likely to keep coming with climate change and a hugely interconnected world. Biosecurity and biodiversity are also interrelated," says Michelle.
"The Bay of Plenty has the southernmost stand of kauri currently free of dieback, we need to work hard to keep it that way."
Co-convenor from the Tauranga branch of the Green party Josh Cole says swimming, fishing, collecting kai moana and enjoying the waters and coastline are what many people love about living in Tauranga and the Bay of Plenty.
Doors for the event will open at 7pm and conclude at 9pm.
The event is free and open to all.
More on SunLive...