Cook Islands badminton players relish time in NZ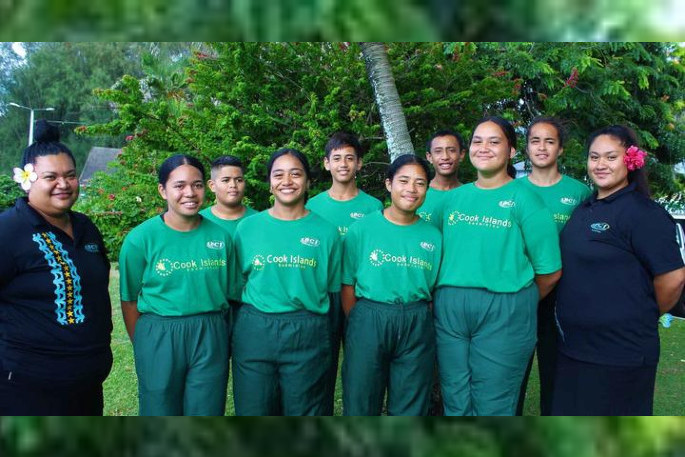 Junior badminton players from the Cook Islands are competing in the Waikato U17 Open tournament this weekend, following a four-day development camp in Auckland.
The eight teenagers competed at the North Island/Bay of Plenty U15 and U19 Championships in Tauranga last weekend, and are making the most of their trip before they head home next week.
Badminton player, Te Pa O Te Rangi Tupa, with doubles partner Tereapii Akavi, overcame Auckland players in the U15 division 3 last weekend. She says she doesn't plan on returning home without some silverware.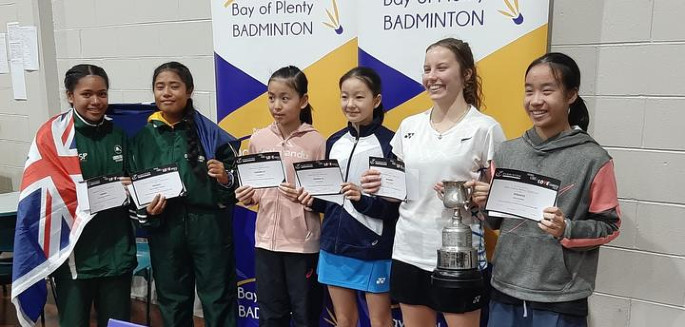 "It's been tough playing against those who aren't at the same level that we are playing, but it's how we get better," says Te Pa O Te Rangi.
"We're hoping we can step up our game, reach division 2, and become the first badminton Cook Island players to win a medal."
The 12-year-old junior said she feels very lucky to have travelled to play a sport she loves.
"It really feels amazing especially when we haven't been playing tournaments overseas for the past maybe two years."
Badminton Oceania's Coaching and Development Manager, Robbie Thackham, says he is happy to be coaching face-to-face again.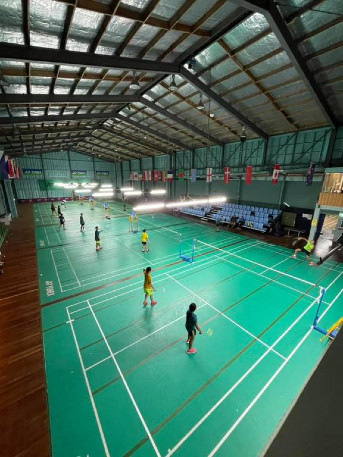 Photo: Facebook / Badminton Oceania
"It's been well over a year, so we haven't had any players here since October 2019, it's been great to have them back, to play tournaments and to be training together again."
He says the Cook Islands have been one of the most outstanding Pacific countries when it comes to badminton, despite the Covid-19 pandemic.
"They've had a really strong internal competition, they've had a lot of new adults [sign up to play], and they've also got some players from Asia who are living and working there that have made a big difference to these guys being able to play against them."
"They've also increased their in-country training so the level has been good from them, they've come back at a very good standard and it's good to have them in international competition now that they're able to compete and test their level to see home much they've improved."
While players have been focused on training, Badminton Cook Islands management group have been learning more about professional event implementation to improve the services available in country.
Badminton Cook Islands President, Thomas Mereana-Ngauru, says they're soaking in as much as they can.
"There are a couple of us running software classes because we're running a lot of tournaments back home now, so that will benefit us tremendously," says Thomas.
"We also have some parents here who are doing a foundation coaching course which will slowly work towards becoming a Level 1 BWF certified coach, so really this trip we're trying to learn as much as we possibly can.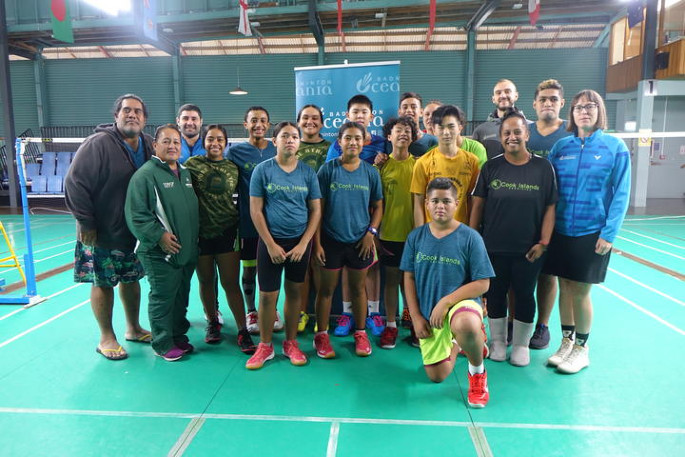 Thomas believes the trip to New Zealand will open more opportunities for badminton players back home.
"Every time we come over we think about the next thing to do in terms of our development," says Thomas.
"We've been looking into maybe scholarships for a lot of our players because we don't have the competition back home and this would be the perfect place for them to be full-time, to be able to lift their level and to remain competitive with players from New Zealand."
While no events are confirmed because of Covid-19, he says plans are in the works to return before the end of the year, with the Oceania Junior Champs scheduled for February 2022.
More on SunLive...