Community open day for feedback at Maketu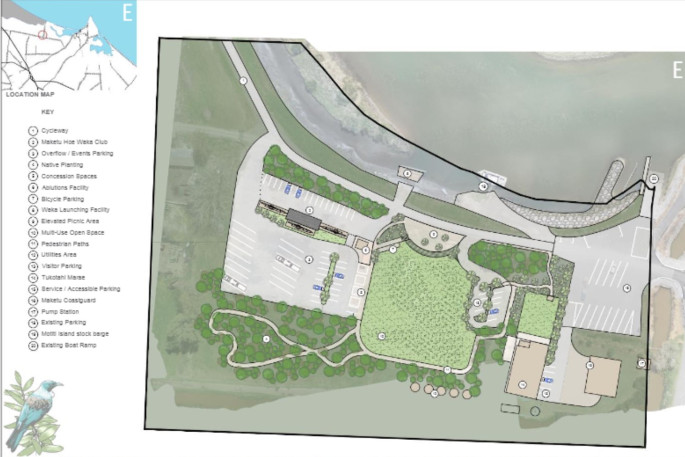 A community open day is being held in Maketu today for locals to discuss with Western Bay of Plenty Council staff about the future of land at Ford Road.
The public are invited to have their say on the proposed draft concept plan and proposed naming for 83 Ford Road, Maketu.
"This open day is a drop-in event for anyone to attend, talk to staff and key stakeholder groups such as Maketu Hoe Waka Club and Maketu Coastguard, and give their feedback about the plan," says a council spokesperson.
The property at 83 Ford Road comprises of three hectares of fee simple land in Maketu and was purchased by Council for community use in June 2016.
The land includes the Tukotahi Marae, a boat ramp and jetty and a carpark area.
Its strategic location provides connections to land owned by Bay of Plenty Regional Council along Kaituna River to Te Pourepo O Kaituna and the Tauranga Link Cycleway.
Historically, the land was Maori Customary Land known as 'Te Tumu Kaituna No. 11A No1. Block' however through the Native Land Court process on July 7 1982, it ceased to be Maori Land.
Council completed a pre-engagement in August-September 2020 regarding the future use of this site.
"The pre-engagement was to ascertain ideas, level of interest, what people would like to see built and who else is interested that Council isn't aware of," says a Western Bay of Plenty Council spokesperson. "Feedback from this earlier round of engagement has informed the development of a draft concept plan.'
The draft concept plan proposes spaces for the Maketu Coastguard and the Maketu Hoe Waka Club to have their base onsite.
Other spaces being proposed include multi-purpose open space, elevated picnic area, parking for boaties, visitors and cyclists, pedestrian paths, cycleway and Tukotahi Marae.
"The reserve is currently known as 83 Ford Road due to its location, however, we are proposing to rename it, to better reflect its historic significance," says a Council spokesperson.
"Our policy acknowledges the New Zealand Geographical Board Rule of Nomenclature which provides guidelines encouraging the use of original place names from Tangata Whenua, in relation to their tribal boundary.
The proposed name is Otaiparia Reserve.
"Otaiparia is the name historically used in reference to the area by Tangata Whenua."
To read the Statement of Proposal and Draft Concept Plan in the Key Documents section for full details on the proposed changes, click here
There are various ways for people to have their say. These include completing the online feedback form; downloading a hard copy feedback form, then emailing or posting to Council; emailing haveyoursay@westernbay.govt.nz , visiting one of the Council libraries and service centres, or giving feedback in person at the community open day.
The community open day runs today from 10am - 1pm at 83 Ford Rd, Maketu. Public engagement ends at 5pm, Wednesday May 12 2021.
More on SunLive...