Man who posed as teen jailed for four years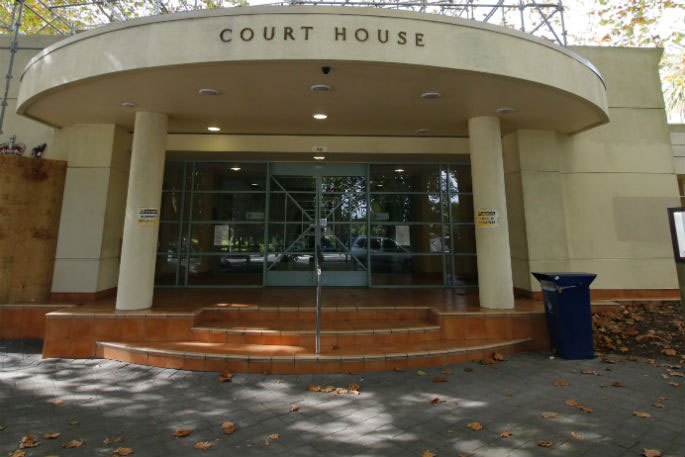 A 44-year-old man who posed as a teenage boy to lure teenage girls online in Tauranga has been sentenced to four years and 11 months in prison.
Hamish Alexander Clark, who worked as a truck driver in Mount Maunganui, used the fake alias of a 17-year-old boy named Jack Lewis to initially interact with his three victims on social media.
He proceeded to use the fake alias to introduce the girls to a false older cousin who could pay them to perform sexual acts. In fact, the older cousin was Clark.
In court today, it is detailed how Clark met all three of the victims, aged between 13 and 14-years-old at the time of the offending, at school whilst they were still in school uniform.
Upon a search of Clark's property, police found 200 pornographic images and up to 90 videos including some involving young girls. One image involved a child as young as four-years-old.
In January, Clark pleaded guilty to two counts of sexual connection with a young person, four charges of indecent acts with a young person, exposing a young person to indecent material and having an objectionable publication.
Victim statements read from those impacted by Clark's activities, highlight the immense damage caused to those involved and their loved ones. One parent speaks of how their family's "world has crumbled" due to the offenders actions.
In sentencing in Tauranga District Court today, District Court Judge SJ Coyle took into account the offender's guilty plea to afford a discount on the maximum sentence of 10 years, before applying a further smaller discount based on a psychological assessment.
However, that discount is mitigated by a perceived lack of remorse after it emerged Clark had attempted to deceive the author of his psych report regarding a previous charge for indecent exposure involving young girls aged as young as nine-years-old.
DCJ Coyle opines that only "ruthless honesty" would demonstrate true remorse from the offender.
Speaking directly to the families and friends of the victims in attendance at Tauranga District Court, DCJ Coyle assured them that the only guilt attached to these offences lay at the door of the offender.
Clark will serve a minimum period behind bars of two years and six months, at which point he will be eligible for parole.
More on SunLive...