Drink-drive cop's arrests could be questioned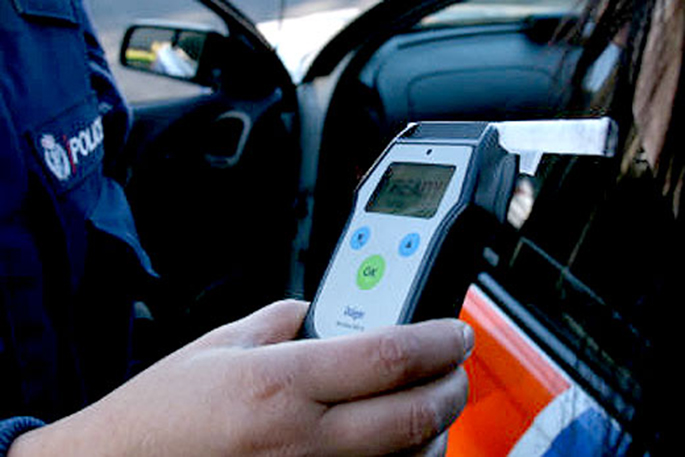 People arrested by a Bay of Plenty police officer who crashed his police car while five times the legal limit – while on duty – could have grounds to question the validity of their arrests, a senior lawyer says.
Hamilton barrister Roger Laybourn says in light of Eastern Bay of Plenty man Andrew Rush's convictions for driving with excess breath alcohol and careless driving, it was incumbent on the New Zealand Police to review arrests he had made – particularly if there was potential for him to have been drinking about that time.
Rush, 38, was sentenced to six months' disqualification, a $1000 fine and $2013 in reparation when he appeared in the Whakatane District Court on Tuesday.
Court documents show Rush blew a breath alcohol reading of 1204 micrograms of alcohol per litre of breath – nearly five times the legal limit – following a single-vehicle crash involving a police vehicle in Edgecumbe on April 6.
In a statement to media, police revealed Rush had been on duty at the time.
Laybourn says any future police investigation into Rush's behaviour will need to include an examination of whether he had made any important decisions that could affect people's liberty while he was under the influence of alcohol.
"In taking blood alcohol readings of people, for example, there are very strict procedures that need to be followed and if that does not happen the whole process becomes invalid. It is something that relies very heavily on accurate and honest record keeping by the police officer."
It "would certainly be open to people to challenge his record", Laybourn says – however it would be much harder to establish his unreliability if it could not be proved he had been drinking at a certain time.
"If a client raised with me that he had been arrested by that police officer, and they had reason to question his sobriety, I would advise them to take the first step of asking the police themselves if he had been drinking."
That line of inquiry could possibly be extended to the courtroom.
"There is scope ... that I could be asking the police 'Can you exclude the possibility that [Rush] was under the influence of alcohol when he arrested the defendant'."
A man who witnessed the 8.30pm incident told Stuff a 4WD police vehicle that had been driven by Rush had crashed through fences near the intersection of Otakiri Rd and Main St.
Aside from an initial statement issued to media on Wednesday, police have stonewalled queries about Rush's case, declining to disclose even his rank or how many years he had been a police officer.
The media statement made no mention of the alcohol reading that Rush pleaded guilty to.
They also declined to answer queries about which station Rush was based at, and how many hours he was into his shift when the incident happened.
Other questions that remain unanswered include if Rush had been subject to any previous disciplinary action, either related or unrelated to drink-driving, and how many arrests Rush had made that are currently before the courts.
In all cases a spokeswoman based at the Police National Headquarters in Wellington declined to reveal any information on the basis there was now an employment process under way.
An interview request to talk to the Commissioner of Police, or another senior person in the police about the circumstances and what kinds of oversight exist to prevent such incidents, was also declined.
More on SunLive...