WorkSafe approves former Bella Vista site build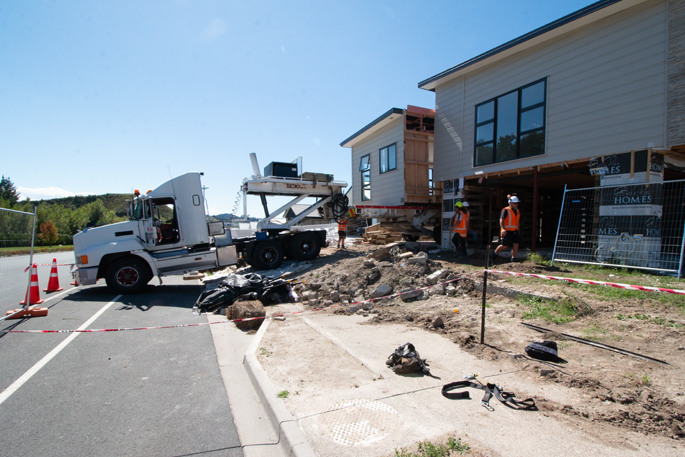 WorkSafe has confirmed they investigated conditions at the current building site on the location of the previously abandoned Bella Vista Homes site in The Lakes.
It comes after they were notified of concerns regarding safety conditions on the site last week.
However, the regulator has clarified that conditions at the site fall in line with best practice and there are no geotechnical issues with the current project.
Building at Lakes Boulevard and Aneta Way was scrapped and all properties at the site were evacuated in April 2018.
The issues began after Bella Vista Homes, the contractor in charge of the build, went into liquidation in November 2017.
Council inspectors then found numerous defects and unsafe construction, some of which had previously been signed off.
Tauranga City Council performed a $14.2 million buyout of the homes and pursued legal charges against companies who had worked on the botched development.
The properties were then sold by Council in December 2019 to Classic Group, owner of Classic Builders, who have now undertaken the task of a new build on the site.
WorkSafe have indicated that works on the site are "significantly different" to 2019 and they are happy with measures being taken by the current contractors.
"WorkSafe was notified of concerns at the site and inspectors attended to meet with those operating," says a WorkSafe spokesperson.
One of the main issues which saw the previous build abandoned due to safety issues regarded retaining walls but the inspection last week uncovered no similar issues in the new build.
"WorkSafe discussed methodology and controls for the installation of the retaining walls with those concerned and found no actionable issues.
"WorkSafe has been provided geotechnical report pertaining to the retaining wall and found no cause for concern. We have also been provided Building Consent documentation for the works."
More on SunLive...