BOP town to host emergency services games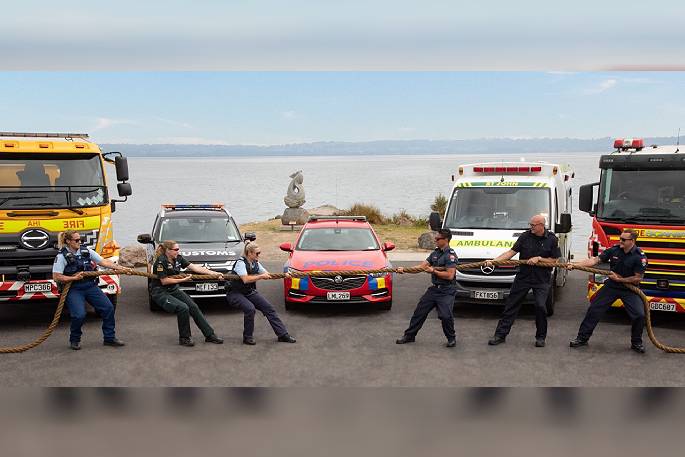 A Bay of Plenty town will host the Australasian Police and Emergency Services games next year.
Rotorua has been chosen as the destination of choice for the games in March 22.
The games look to bring between 3000 – 5000 people to the city.
The AP&ES games help to promote health through sport and raise awareness of the crucial work of our emergency services, including Police, Fire, DOC, Customs, Ambulance, Corrections, Surf Lifesaving, Emergency Nurses, Rescue Services, Aviation Security, Primary Industries and Water Rescue.
The games are open to current, voluntary and retired staff, from all over Australasia.
"We are extremely excited about hosting the 2022 games and thrilled to bring them to Rotorua as our host city," says Dave Wishnowsky from the AP&ES team.
"For many reasons Rotorua was the perfect fit.
"Our focus is to organise an event which will showcase and involve our culture, include our entire host community, make use of some great sporting facilities and show off an incredible tourism playground.
"Nowhere else in New Zealand has all those features on offer and after a period of restricted travels, we hope to bring people from all over Australasia to the region to see it all for themselves."
The eight day event will begin on Friday March, 4, 2022.
"It begins with an Opening Ceremony in downtown Rotorua with a pohiri and local community and leader involvement, along with dignitaries from the Services. Participants will also march into the ceremony. The games will end with a Closing Ceremony where the Games baton will be passed on to the 2024 Hosts, Tasmania."
From touch rugby to tug of war, mountain biking to lawn bowls, white water rafting to golf, with close to 60 sporting codes there's a sport for everyone.
Dave says the AP&ES Games is a fantastic event where like-minded emergency services staff come together, compete hard against each other in a huge array of sports, and enjoy time afterwards to exchange stories and a refreshment or two.
"The sporting aspect is just one of many – the camaraderie is every bit as important to most who attend," says Dave.
Rotorua Mayor Steve Chadwick says it will be "fantastic" to have the Games in Rotorua.
"It will provide a welcome economic boost and we are a visitor destination that is known for its culture and manaakitanga - hospitality, so participants will receive a very warm welcome," says Mayor Chadwick.
"We hope that while they're here, they'll also take the opportunity to enjoy some of the many wonderful places and activities we have on offer. Events have really helped to keep us going through these tough COVID times and we're excited to be able to host our trans-Tasman friends again."
The AP&ES 2022 team are aware of the impact Covid-19 has had on many NZ communities, in particularly those who are reliant on tourism.
"We are very excited the Trans-Tasman Bubble is now open, and are looking forward to welcoming the Australian Services personnel to Rotorua, to compete with and against all our NZ visitors," says Chadwick.
"HPCE is working with AP&ES to create promotional and teaser videos in Rotorua this coming week. The video will showcase some of the best spots Rotorua has to offer," says Dave.
"This gives Rotorua a great opportunity to be front of mind as a tourism and events destination both locally and abroad, as the events and tourism industries begin to look up.
"It's also a great opportunity for the incredible work of our Emergency Services to be in the public eye," says Dave.
See www.apes2022.co.nz for more information on the event.
More on SunLive...