WBOP Mayor pleased with undergrounding cost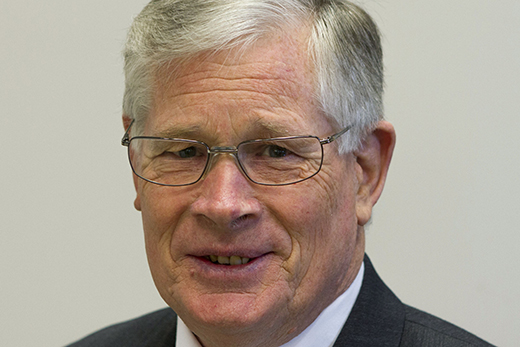 Western Bay of Plenty District Council has announced extensions to the undergrounding of power on Ōmokoroa Road.
The work, which will be undertaken by Northpower Limited, involves the full undergrounding of power lines from the Western Ave Reserve through to the Country Estate Boundary, as part of Stage 1 of the Ōmokoroa Road urbanisation project.
The urbanisation of Ōmokoroa Road includes upgrading 1.3km of Ōmokoroa Road from Western Avenue to Tralee Street to an urbanised standard complete with kerbing, footpath/cycle path, lighting, drainage, utility services and landscaping. It includes a roundabout at Tralee Street and at McKenna Lane, plus improved entrances to the Fresh Choice supermarket and the commercial shopping area.
The undergrounding of this section of the power lines will cost a total of $215,000, with the Country Estate separately paying approximately $55,000 to underground part of their frontage from Anderley Ave. Powerco is also investing $113,600 towards this project.
Western Bay Mayor Garry Webber is pleased with the outcome of the negotiations.
"Initial cost estimates for the work were around the $700,000 mark, which we thought was fairly high," says Mayor Webber.
"So, we asked the team to go back to the drawing board and after some thorough negotiations, we have managed to save approximately $316,000 for ratepayers.
"This is a direct result of our team working hard for ratepayers, and I'm sure the Ōmokoroa community will be happy with this outcome."
The undergrounding of the power lines is expected to occur in the next few months, as part of the enabling works involving stormwater connections, footpath and cycleway, kerbing and channelling on Ōmokoroa Road.
The cost is being accommodated within the Ōmokoroa Road urbanisation project budget of $8.2 million, which comprises of funding from Council ($2.63 million) and Waka Kotahi NZ Transport Agency ($3.87 million), as well as Government funding of $1.7 million, as part of Central Government's stimulus package.
"There will continue to be some disruption to traffic flows over the duration of the project, but as always, our teams and contractors will work to keep impacts to a minimum, wherever possible, and we are grateful to the community for their patience," says Webber.
More on SunLive...