Bay Link ground improvements completed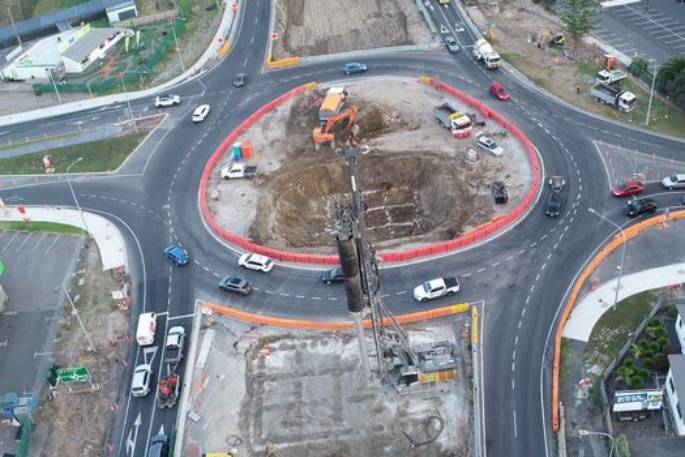 Waka Kotahi NZ Transport Agency is reporting that crucial ground improvements in relation to the Baypark to Bayfair Link project have been completed.
The ground strengthening became a major part of the project after buried pumice was discovered under the site.
Despite over 100 tests before construction began the issue was not flagged and the improvements were then actioned.
"The lattice pile ground improvements in and around the Bayfair roundabout are complete," reads a post on the Waka Kotahi NZ Transport Agency Waikato BOP Facebook page.
"Ground strengthening work has been a major focus of the project, given the sandy soils, sub-surface material and high-water table in the area.
"Around 5700 stone columns have already been installed throughout the site to help densify the ground and limit potential liquefaction during an earthquake."
Waka Kotahi/ NZTA still lists the estimated date for completion of the project for December 2023 with a project cost of $262 million.
The last of more than 1200 lattice piles have been installed. The focus now shifts towards construction of the new underpass and SH2 flyover bridge at Bay Link's northern end.
"The lattice piles, arranged in a square lattice of overlapping concrete columns, will support the SH2 flyover bridge."
Construction of the lattice piles has been underway in the middle of SH2, alongside live traffic, and has involved:
- Two Continuous Flight Auger drilling rigs, each weighing approximately 72 tonnes and up to 25 metres high
- More than 1500 concrete truck deliveries, pouring an estimated 9,500m3 of concrete
- A further 1700 truck movements to remove around 8,500m3 of spoil.
More on SunLive...