Devilskin and Kora to play the Mount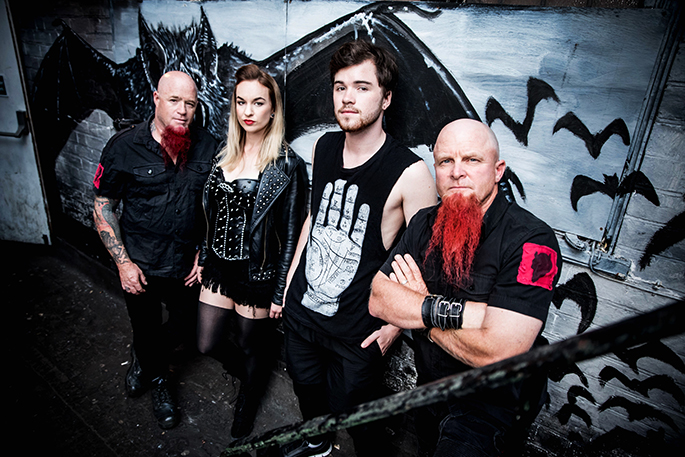 Two of New Zealand's biggest rock bands have joined forces for a nationwide tour later this year which will include a performance in Mount Maunganui.
Devilskin and Kora will play Trustpower Baypark on Friday, June 18.
Tickets for the nine date winter tour will go on sale from Thursday.
"Having shared the stage a few times with Kora over the years, most notably Rock the Park a few years back to 18,000 people, we noticed a real similarity to their ethos and ours, namely their connection to the audience and the powerful energy they work up during their shows," says Devilskin bassist Paul Martin.
"Kora's reputation is as solid as it comes. The passion, spirit, and honesty in their music as well as the strong family bond really resonated with us.
"Music is all about feeling good, standing up for yourself and celebrating and enjoying each other's gifts. These shows are going to so be much fun. We can't wait to take this on the road and share the magic and the message of family, love and unity with as many people as we can."
Originally four brothers from Whakatane, Kora entered the New Zealand music scene in the early 2000s and as their momentum grew so did their band members as local muso Dan McGruer joined them on bass, guitar, and keyboard.
Original band member Francis Kora (vocals, keys), alongside Dan McGruer (keys, samples), Marika Hodgson (bass), Darren Mathiassen (drums), Richie Allen (guitar), Karlos Tunks (guitar, BV's) and Hirini Kora (guitar, keys, BV's) will be on the tour.
"Kora are super stoked to do a run of shows with the kick ass rock band Devilskin, and just to add they're the nicest people on the planet," says Francis Kora. "A chance to play across parts of New Zealand we haven't played in for a while. Look forward to seeing you guys there."
Devilskin and Kora will play:
- Friday, June 11, at the Fly Palmy Arena in Palmerston North
- Saturday, June 12, at the Exhibition Hall in Hastings
- Friday, June 18, at the Bay Park Arena in Mt Maunganui
- Saturday, June 19, at The Factory in Hamilton
- Thursday, June 24, at ILT Stadium Southland in Invercargill
- Friday, June 25, at the University Union Hall in Dunedin
- Saturday, June 26, at the Town Hall in Christchurch
- Saturday, July 10, at Te Rauparaha Arena in Wellington
- Friday, August 6, at the Trust Arena in Henderson, Auckland
More on SunLive...