Tauranga talent "stoked" at Olympics selection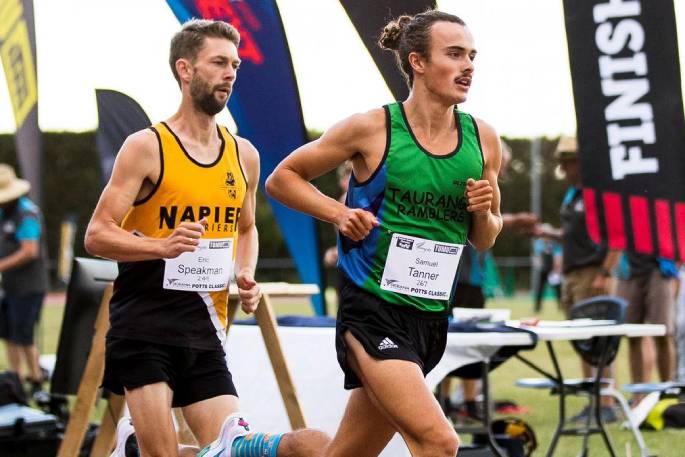 Sam Tanner is enjoying relaxing in the sun after a 21km run stateside, where he is currently attending the University of Washington.
The Bethlehem College alumnus has every reason to be happy, as he gets to do his post-training chilling as a future Olympian.
"I couldn't be more stoked," says the overjoyed Kiwi prospect.
Tanner has been included in New Zealand's Olympic Athletics squad for the upcoming Tokyo games.
After receiving news of his selection, Sam was quickly onto his Instagram stories to congratulate those who will be joining him on the team. That includes seven other Olympic debutants.
The fresh blood will blend with those with previous Olympic experience, such as Dame Valerie Adams and fellow 1500m runner Nick Willis, who is attending his fifth Olympic games.
Having that experience around Sam is seen as a big bonus for his Tauranga Ramblers coach Craig Kirkwood, especially with his fellow middle-distance runner Nick Willis in tow.
"It's a big contrast," says Kirkwood. "It is pretty cool that he has got Nick there to mentor him. As a sounding board and someone to train with a guy who has been to these sort of events before that is pretty special. He will thrive with that."
Tanner himself is pleased to get the chance to learn from the two-time Olympic medalist.
"It is just so cool because he is like my running hero," Tanner says. "For me to be able to go to the Olympics with him is actually pretty sweet."
Compared to Willis, Tanner is a running novice. He only began training in 2017 after realising in intermediate school that he was "pretty good" at running.
Four years later that seems like something of an understatement.
The youngster broke the collegiate 1500m record in February to meet the Olympic qualifying standard.
However, medals are not at the forefront of his, or his coach's mind.
"If he runs well in the heats anything can happen in those races," says Kirkwood with caution. "If he is smart and runs his race well and the heat draws are kind he can sneak into the final."
That no-pressure ethos seems to be helping Tanner keep nerves to an absolute minimum.
"It is more like excitement," Tanner buzzes.
"I don't have any real expectations on myself. Any result coming out of the Olympics will be sweet. Going, alone, is like 'wow'. Not many people ever get to experience anything like that so I am very stoked."
Whilst the Covid enforced delay to the Olympics afforded Tanner with the chance to qualify for Tokyo, it does mean his family won't be able to attend.
However, with someone needed to take the torch from Willis as New Zealand's middle-distance flag-bearer, Tanner is hopeful his loved ones will get to see him in action in Paris three years from now.
"It certainly won't be his last Olympics," his coach says with confidence. "It will be an awesome learning curve for him to be there as this young athlete and to have a mentor like Nick there, learn as much as he can then come back next time and look to stamp his mark and be someone to reckon with at the Olympics."
As for his family, his first stop post Olympics will be back to T with a trip to his Tauranga Ramblers running club also at the forefront of his mind.
"I'll come back in August and that should be the first time I have been back since January," says Tanner.
"That will be pretty sweet."
More on SunLive...